Daddy B. Nice's replies to your letters
June 1, 2020
RE: Sir Charles Jones' "Still In Love" Commentary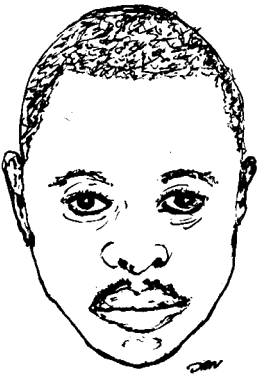 Dear Daddy B Nice,
I'm a longtime fan of the website. Thank you for what you do. And I know you and Sir Charles have tons of history going back to the beginning. Your Comprehensive Index on him is as long as the Bible. Still, I have to take friendly exception to your comments on Sir Charles' new song, "Still In Love". I agree with you that the verses are the best part, but I don't think the chorus ruins the song, as you do. I see it has 100K YouTube views. In the commentary you said you would give it some time, but I haven't seen an update. Have you changed your mind about "Still In Love" in the three weeks since you wrote it?
Luther
Listen to Sir Charles Jones and Jeter Jones singing "Still In Love (With You)" on YouTube.
Daddy B Nice replies:
Thanks for the thoughtful letter, Luther. Right now I'm "feeling it" for Sir Charles Jones. He's got Tucka passing him on the left and Pokey Bear passing him on the right and Wendell B and Jeter Jones stepping on his heels. Isn't it within the realm of possibility for the King of Southern Soul to feel a little "tight" (which is what I sense in that chorus)?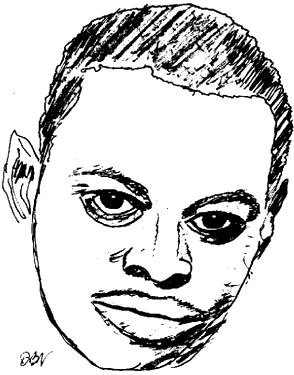 For the readers' benefit, Luther is referring to Daddy B Nice going "off the deep end" in the middle of May on Sir Charles' latest single, "Still In Love (With You)," posting my gut-wrenching "why-I-don't-like-it" onSir Charles' artist-guide page. I still considered it unfinished and had an "Under Construction" sign on it, but I couldn't come up with anything new to say and so it sat. and sure enough, behind my back, the thing went near-viral.
But let's go back to what makes the song so good, the peaceful and meditative place conjured in the verses. "The verses are those of a #1 hit single. The "I was just thinking…" verse is perfect—as good as anything Charles has ever done–maybe the best. That tempo, that emotional evenness, suits him. And when Jeter takes a verse, it's a beautiful variation. But then, coming into the chorus, Charles wants to crescendo, and from there it explodes into a wholly different, hyper-emotional tone.
The chorus is not even hummable, and at the tail-end of the first chorus, Charles literally screeches that ascending phrase of "Yes, I am!" Three weeks later, I think there is a melody in that chorus, but Charles chooses to hide it in favor of a more dramatic peak. It's as if Charles is trying to "bully" the song, get rough with it. But it's supposed to be a profession of love, like in the verses, isn't it?
One thing I'll say, Luther. I'll take a Sir Charles Jones who puts out 3 albums in 2 years any day. Charles is engaged. If you're paying attention, you know he's all over the place. And if Charles is engaged and happy, I'm happy, because it's good for southern soul.
Read the original commentary at "Sir Charles" (New Album Alert!)
---
---
Feedback, comments, information or questions for Daddy B. Nice?
Write to: daddybnice@southernsoulrnb.com
Daddy B. Nice's replies to your letters - Mailbag June 2020 June 1, 2020 RE: Sir Charles Jones' "Still In Love" Commentary Dear Daddy B Nice, I'm a longtime fan of the website....
read more