Daddy B. Nice's replies to your letters
October 22, 2022
Where's O.B.?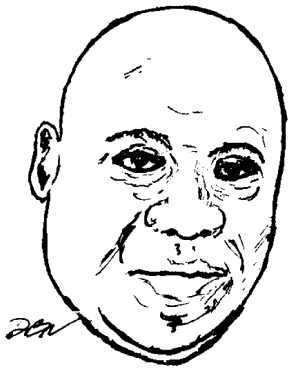 Hi Daddy B Nice,
Where's O.B. Buchana on the New Generation chart? Most of the picks are right on, but this is a serious omission.
Sidney
Daddy B. Nice replies:
I feel for ya, Sidney. O.B.'s not the only major artist who doesn't get spotlighted on the new chart listing today's top artists. The best answer I can give you is that the whole reason for the new chart is to feature the artists who have been overlooked and who are doing the finest work at this moment in time. These artists have been buried at the bottom of old charts or not even been presented on previous charts. It's their turn for recognition. I've already published two extensive artist guides on O.B. Buchana, and I've published CD reviews of just about every album he's ever released. There's not much new I can say about O.B. without repeating myself, and his lofty #6 on the 21st Century Southern Soul chart sure looks better than a lower ranking would on the new chart.
---
---
October 1, 2022
Looking For A Song Letter (A Reader Responds)
August 20, 2022:
Hello Daddy B. Nice,
I hope you are doing well. I've been hearing two songs by J Dallas named Swingout Party Tonight and Saddle Up. Bubba Yae plays them usually on Sunday afternoon and he has confirmed they are by J Dallas. I have tried to contact J Dallas by email and Facebook messenger several times trying to purchase these two songs but have yet to hear back from him. Since you are a major personality in the industry, is it possible for you to get me copies of both of them. I really would like to add them to my playlist and is willing to purchase them if necessary. I look forward to hearing from you!
Thanks and best regards,
Kevin
DJ Sir Rockinghood Replies:
J. Dallas dropped a new album Mr. Step And Stomp Himself, Aug 6, 2022. I tried to find the songs that Kevin was talking about and nothing shows up. Maybe he has the wrong song titles of the songs but the album is on Amazon music.
DJ Sir Rockinghood
---
Feedback, comments, information or questions for Daddy B. Nice?
Write to: daddybnice@southernsoulrnb.com