Daddy B. Nice's replies to your letters – Mailbag 2022
August 20, 2022:
New MixTape Deejay on YouTube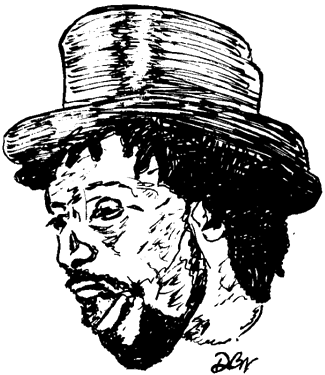 Hello,
I'm a DJ in the Washington DC Area, We are really getting into southern soul, and I'm one of the DJ's on the forefront. Please take a listen to some of my mixes on Youtube.
Listen to DJ Big Stew mixtapes on YouTube.
Stewart Yates
Daddy B. Nice replies:
Always glad to welcome a new deejay to southern soul's big tent. When I think of southern soul and DC, I think of the late great Frank Mendenhall, who had ties to the area. I think of Lamont's Entertainment Complex in Maryland, where so many great shows were held. And there was a longtime deejay in the DC area who promoted southern soul through the last couple of decades, through thick and thin (and a lot of thin compared to today's booming scene). His name escapes me at the moment, which is frustrating me to all get out.
Listen to Frank Mendenhall singing "Time" on YouTube.
Looking For A Song
Hello Daddy B. Nice,
I hope you are doing well. I've been hearing two songs by J Dallas named Swingout Party Tonight and Saddle Up. Bubba Yae plays them usually on Sunday afternoon and he has confirmed they are by J Dallas. I have tried to contact J Dallas by email and Facebook messenger several times trying to purchase these two songs but have yet to hear back from him. Since you are a major personality in the industry, is it possible for you to get me copies of both of them. I really would like to add them to my playlist and is willing to purchase them if necessary. I look forward to hearing from you!
Thanks and best regards,
Kevin
Daddy B. Nice replies:
Sorry, Kevin. I've been on the look-out for those two songs by J. Dallas in both my mail and on YouTube but haven't seen either for sale or streaming yet. J. Dallas is a new artist coming on strong, though, and if you're patient I'm sure you'll see them coming available in the near future. Of course you can ask Bubba Yae as a last resort. He obviously has copies.
---
---
August 8, 2022: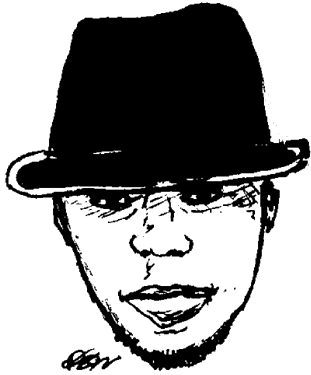 Pictured: Calvin Richardson
We have been watching your charts for a while and we realize that this chart and selections are ——. How can you have a chart and not have calvin richardson on it no time. Your entire set up is bias and ——. How do you have a chart and cupids song is not on there and he is on billboard. How do you have a chart and an artist like Stacii adams is on bill boards but not your charts and write ups. We don't know who is paying you for promo but 95% of your charts are ——-.
Coach Jackson
Daddy B. Nice replies:
I've eliminated the nastiness in your letter with ——'s. There's no call for anger. It only distracts. Music is for fun, remember? And you actually like 5% of what I do, which is a lot! Maybe you can send me some of that alleged paying-for-promo cash to sneak Stacii Adams onto the chart. Huh? (Wink, wink.)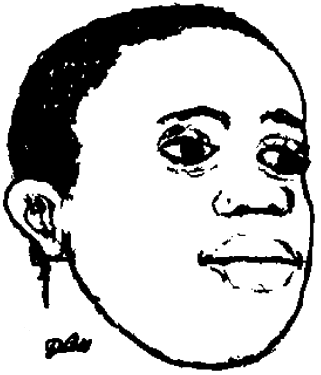 As per your other issues, I've dealt with the whole Calvin Richardson thing before (see "The Strange And Unique Case Of Calvin Richardson"), and Cupid is already on the 21st Century southern soul chart.
But since you or your group set yourselves up as the arbiter of "quality," I'll make you a deal. If you can come up with a creditable list of only 25 "new generation" artists, I'll publish it in the Mailbag. Just remember. This is a southern soul platform—not Billboard.
---
---
August 7, 2022:
RE: Hats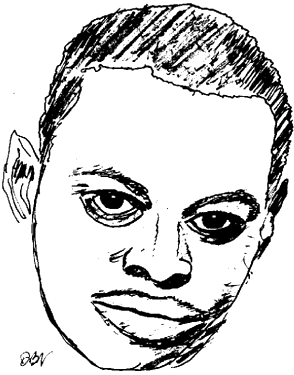 Hello!
Great website! I really enjoy it.
Big southern soul fan.
Do you still sell hats or t shirts? If so I'd be interested. I vaguely recall seeing that a while back but maybe I'm mistaken.
Stay classy,
Josh
Daddy B. Nice replies:
Thanks a lot, Josh. No, I finally got rid of the hats and t-shirts.
Appreciate 'cha!
---
---
August 1, 2022:
Thank You Letter:
Hello, I'm Lil CJ and I'm reaching out to express my appreciation for being selected #1 out the Top 40 for July 2022. It's an honor to serve my people good music, and I've been out here only a year so recognition is a just the Favor of God. I thank you Mr. DaddyB. for choosing the 23-year-old Southern Soul/RnB Artist. I look forward to meeting you one day, and pray you nothing but Blessings over your life. Again, Thank You!!!
Lil Cj
Daddy B. Nice replies:
You're welcome! And check out your new permanent listing in the Comprehensive Index.
---
---
Feedback, comments, information or questions for Daddy B. Nice?
Write to: daddybnice@southernsoulrnb.com