Daddy B. Nice's replies to your letters – Mailbag 2022
September 1, 2022:
Daddy B. Nice Gets Chatty With David Brinston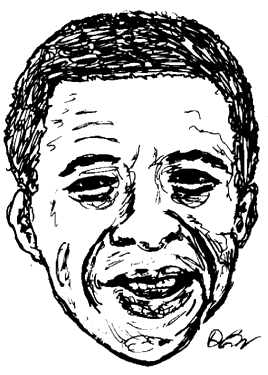 RE: Your Poundtown Album Review
Daddy B. Nice,
You know me, I'm normally quiet and behind the scenes. Today, I'm finally breaking my silence. First, "Daddy please be nice!" During the pandemic, I spent a lot of time in the studio focusing on my music and not my appearance! So, I thank you for the mustache advice (Lol). My music has been "all over the place" to some degree; however, it is original David Brinston. I've been on a long journey that took me in different musical directions to find my true path. Especially, after all my former Producers earned their wings. Now, I've gone full circle – back to my roots of Blues, Soul, Country with a hint of Gospel. I'm enjoying every minute of it and I'm especially grateful for all of the David Brinston Fans out there who have supported me over the years and through my transformation.
Vr,
David
DAVID BRINSTON, CEO
Delta Down LLC
PS: Please call Terry at ——. I'm interested in buying a promotion package on DaddybNice. Again, thank you for your review of the Poundtown CD. We look forward to hearing from you.
Daddy B. Nice replies:
David,
It's so good to hear from you after all these years. I'm kinda chuckling and giggling when I think that it was a remark about your mustache that brought you to write. Yes that was a little Daddy B Mean, although it was just me trying to be funny. I'll go back and take that it out if you like. Ironically, I have what I call an "upside-down mustache". It's positioned where a goatee would be, under the lower lip, but it wraps all around the lower lip like an upside-down mustache. God knows what people really think of it. I'm glad there's no other Daddy B Nice to tell me. I keep it because I want some hair on my head now that I'm bald on top.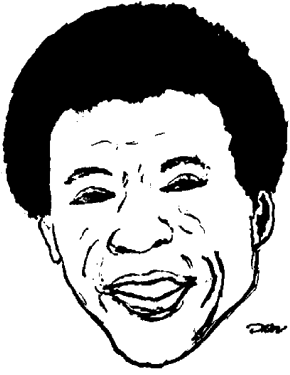 I want you to know how much I appreciate you. Twenty, twenty-five years ago, when I was just getting my feet wet and trying to understand if I'd really stumbled upon a genre that no one (outside of the Deep South) knew about ( a process that took years), there were about a dozen songs that sealed the deal. That tipped the balance. That motivated me to go all in and make it my passion. And "Party Til The Lights Go Out/Nothing But a Party" was one of those key records. Phenomenal. I've never grown tired of it. Magic captured. "Kick It," of course, was a close #2. And correct me if I'm wrong, but you don't possess the rights to those songs, I've assumed, because you've never re-issued them. I always wondered who Marshall Jones (the producer) was and have only seen him mentioned a couple of times in the two decades since then. Of course I've liked lots of the music since then as well, but those two songs will always hold a special place in my personal southern soul heaven.
Best wishes…
David Brinston replies:
Thanks so much for your response. I do own the rights to all the songs that you mentioned. Yes, Marshall Jones did the tracks. I'm planning to include those songs in my " David Brinston's"s greatest hits."
Read Daddy B. Nice's POUNDTOWN New Music Alert!.
Listen to David Brinston singing "Party Til The Lights Go Out" on YouTube.
Listen to David Brinston singing "Kick It" on YouTube.
Buy David Brinston's new POUNDTOWN CD at Apple.
---
---
Feedback, comments, information or questions for Daddy B. Nice?
Write to: daddybnice@southernsoulrnb.com