Daddy B. Nice's replies to your letters – Mailbag 2022
December 10, 2022: 
Don't Forget The Contributions Of The Younger Generation
Hello Daddy B.
Pictured: West Love
I received your monthly Newsletter. However, I have to disagree with a good majority of it. The Opinion I have about certain music sources falling off or behind may vary from others. For Ex: Mr. Jerry "Boogie" Mason who is considered legendary in book for doing what he does for Southern Soul/Blues. Many people such as myself still receive his email blast but I can't say for sure what's going on with The Website. I just know that he is one of the main music update sources on the scenes. Then there's myself. Although I personally haven't built a website to introduce new music and/or update concert info. But at the rate that new music is being released and the number of new artist coming onto The Scene that would be a 24/7 job for anyone. Plus Social Media has made it easier and easier for The Concert goes, artist, Promoters etc to find out what's happening on The Scene and what have you. There are hundreds of Southern Soul Groups on Facebook where upcoming shows are posted all throughout The Day. But Mr. Mason may or may not have converted to strictly email. I'm not sure. I just I know as for me I do strictly email blast along with weekly playlist of new music.. Then there's Lisa Good (of Five Star Promo) who you may or may not be familiar with, who does an outstanding job with distributing the music on a very regular basis. There's also Yolanda Marshall who is actually an artist herself that sends out music just to help out. My point is there are numerous of sources to keep us updated. So, it just may be the fact that a lot of those who are used to things just dropping in their lap aren't up to date with The New Sources themselves. Although My name isn't mentioned a lot for what I do, I know what I bring to the table and what a force I am. There's about 85% of The Artist who come to me behind the scenes for help. I service over 3000 DJs Nationwide. There's several songs and artist who have been mentioned on your site who weren't mentioned until months after myself or other sources sent that particular music out. Another reason that you and others may or may not be receiving as much music is because everything is so political and biased. An artist can release a hit single and everyone knows it's automatically a hit, But they won't get mentioned on anyone's site, playlist, website or anything all because they aren't attached to The Right people in Southern Soul. I have certain Radio DJs who won't play certain artist or even list them on their man-made list all because of who is sending The music to them. I'm only saying this because it's time out for all the shenanigans and discredit of Those of us who have worked tirelessly to keep Southern Soul going. And No this isn't just about me, It's about Southern Soul PERIOD
Melody Hudson (aka DJ Melle Mel)
That Lady DJ Productions
Daddy B. Nice replies:
Thanks, Mel, for your insights into the contributions of the younger generation. I'll post this for the readers because you deserve recognition as well. Understand that I was looking backward in my column and was most preoccupied with saving the archives of the hundreds of southern soul artists on my website and keeping them online for many years after I go down. Due to limited space I missed mentioning many other websites—for instance, the Southern Soul Paradise blog or the late Neal Furr who covered the Carolinas/southern soul/beach music scene, or Europe's Soul Express, which covered southern soul for many years.  Much for anyone—"a 24/7 job"—well, that's exactly what I've been doing.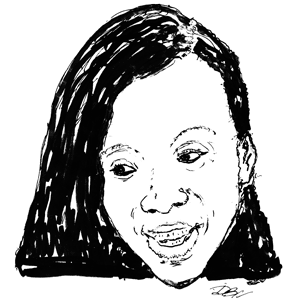 And when you say that having a website and covering the current music scene would be too for the last twenty years, including weekends. All my labor free. Besides which I've spent over a $100,000 through the years just keeping it going tech-wise, something I never would have done if I had known what I was getting into, and definitely not recommended for you young people.
By the way, to make room for this letter, I had to delete some material at the bottom of the page from almost a year ago, including a very helpful answer to a reader's question about a Dee Dee Simon song popular in England a year ago. Who wrote the helpful reply? You (Melody Hudson) did! Thank you for all you do!
December 4, 2022: 
Southern Soul Music Is The Only Music We (The Black Community) Own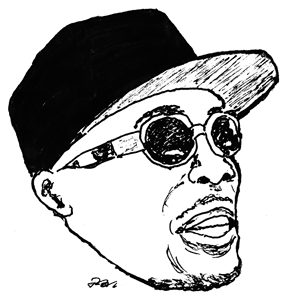 (Pictured King George)
I decided, Daddy B Nice, to go ahead and give the story. Watch for the keyboard warriors or the ones who want to crucify me (throw me under the bus) as I am pointing out they will or won't support On Facebook on Facebook that is in their favor.
I had an interesting conversation today and I would like to share it. I was asked" why do the cities that host "southern soul" concerts not play "southern soul" music on their particular corporate media outlets? The reason is simple. It is because WE own it. If you listen to the corporate outlets they ARE playing BLACK music. They are NOT playing BLACK-owned music. "Southern Soul is the only music WE own. All the other genres and masters have been signed over, "stolen" or given away. Since they are in control, they have a business model we call "entertainment apartheid." In other words, organized segregation. We are a $1 1/2 Trillion Dollar spending population of 49 billion Black Americans. The "southern soul" listeners of the ages 25-years to 70-years alone is a $50-Billion Dollar underserved demographic. This genre is designed to redirect music revenues back to our community versus our own corporate media outlets discriminating against your son, daughter, mother, father, sister brother, etc., making us ONLY consumers and making sure those revenues do not reach our community. That is the reason, but I hope I answered the question. There is a lot more to this, but I'll wait on you keyboard warriors to attack as that is what you do when the correct information gets out there. I only want to instill in OUR people to wake up as to what is happening to them from a local and national level, why they have product (are producers), but seem to be standing still. A great deal is our fault as we fail to have the sensibilities to come together as a people, support each other and to conceive the concept of "concentrated power." Okay, I've said enough. Let the games begin.
Jerry King
Daddy B. Nice replies:
Jerry, putting your (or my) neck out is the best for all involved. It is what people really appreciate. It's what gets people's attention. (King George is only the latest example.) It's the stagnation between the rare, courageous moments that is the killer.
By coincidence, earlier today, I was looking up a way to contact Julius Lewis, the promoter behind the Blues Is Alright Tour, and I was pleasantly surprised and pleased to see the annual revenue of his company. Also, the top southern soul stars are now making $5-10K per gig. The energy, buzz and commercial potential of the genre is growing.
But I agree with your point. Southern soul music today IS faced with a kind of "segregation" or "apartheid" not unlike the "race music" before rock and roll and R&B. (I was there, in the 60's civil rights movement.) And southern soul is the new "rock and roll"—rawer, raunchier—threatening black radio today. I'm not sure that will happen until (at the least) the black intelligentsia—cultivated, literate, city types who currently abhor or marginalize southern soul (i.e. only to be played on weekends)—take up the southern soul cause and pound on the boardroom or bedroom doors of the financial powers that be.
Feedback, comments, information or questions for Daddy B. Nice?
Write to: daddybnice@southernsoulrnb.com