Daddy B. Nice's replies to your letters
June 16, 2022
Letters Searching For King George Music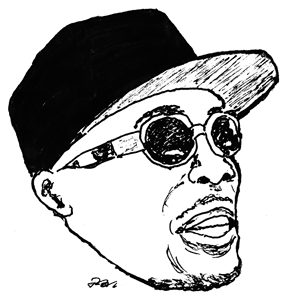 We are having a lot of customers looking for King George CDs can you help us to contact someone so we can get his product instore so we can play it & sell it. Record Rack (— —- —-) my name is Pat we are open 12-6 central time. We have been in business since 1976.
Thank You,
Pat
Daddy B. Nice replies:
Sorry for the delay. This is one of many queries I've had on the Kimg George CD. The album has not been released yet. See "New King George CD" in "News & Notes" on Daddy B. Nice's Corner.
___________________
Good Morning,
I found your information/website on the internet and I was wondering do you sell music (i.e cd/vinyl) and if so how can I obtain a copy of a specific song. The song is train is going to keep on rollin by King George. If possible, can you kindly advise on how to obtain a cd copy?
Thank you
Michelle
Daddy B. Nice replies:
There are no King George CD's yet, but King George's singles including "Keep On Rolling" are for sale in the mp3/digital format. You can find them on Apple or Amazon or other major music retailers or go to "featured singles" (the right-hand column) in Daddy B. Nice's Top 100: The New Generation / King George for links to sellers.
---
June 2, 2022
RE: David Brinston's "Poundtown" New Album Alert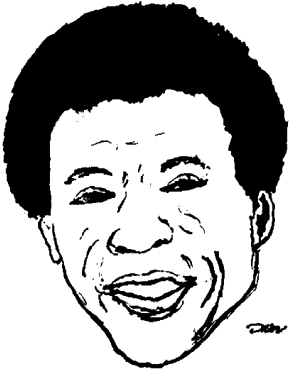 Published in the David Brinston Artist Guide
Hello my name is Derek Jones and I am the writer and producer for David Brinston's new album "Poundtown". As a fan of southern soul music, I have been reading you're columns for the last many years and always enjoy your work. I was extremely honored and excited to see the title track of the album grace your top ten singles for the month of March! The song Poundtown was an early release single and now that the entire album is out, I hope you get a chance to check it out in its entirety.
As a white southern soul writer and producer I have been intrigued with your recent writings about white southern soul artists. I am currently in the process of producing an album for a white southern soul artist, and life long friend J. Gregory. The project is going great and I am really exited about the music we are creating.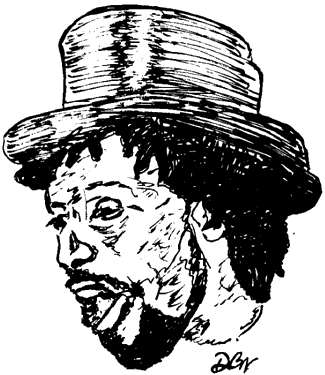 We both have been in backing bands for several southern soul artists much of the last 25 years. Among others, we were on the road with Frankie Mendenhall before his unfortunate passing and have been with David Brinston, off and on, since the "Fly Right" album came out in early 2000's. I am currently David's band leader with J Gregory on guitar. J.G. has for years been opening the shows for David on the smaller club gigs. He does his thing singing and playing the guitar and always goes over great.
We are presently in studio daily working hard and I would love to send you the finished product when we get it completed. I am also very excited about the 5 new tracks I have written and already recorded for David's next album that I just think are gonna be great. I appreciate your time and all you do for this music we share a love for.
Derek Jones
Daddy B. Nice replies:
Thank you, Derek, for your kind and informative letter. Yes, the music is black. And just as important, the "face" of the music is black. But there have always been soulful white guys like you and J. Gregory helping to make it happen. Thank you for your contributions.
Feedback, comments, information or questions for Daddy B. Nice?
Write to: daddybnice@southernsoulrnb.com