July 10, 2020
JULY TOP TEN "SPILLOVER": Top 40 Southern Soul Singles
An expanded list of the songs vying for "Top Ten Singles" in July 2020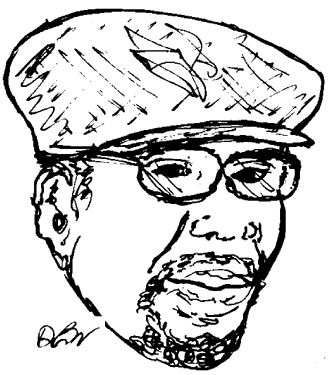 1. "Put It On Him"—Dee Dee Simon
2. "I Got The Good Good"—Kinnie Ken feat. Sojo
3. "Cadillac Willie"—Wendell B.
4. "Touch Me"—J-Wonn
5. "Southern Soul"—R.T. Taylor
6. "Sad Rat"—Chris Ivy feat. Omar Cunningham
7. "City Country BooThang"—Mr. Lyve
8. "One Freak To Another"—Sheba Potts Wright
9. "Loopty Loop"—Arthur Young
10. "Teacher Wha You Ought To Know"—Jennifer Watts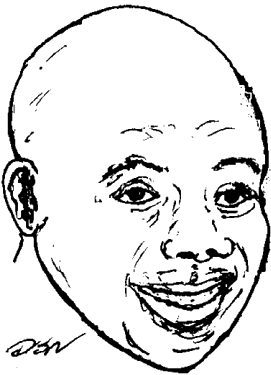 11. "Quarantine Shuffle"—Rita Brent
12. "Jood Wood"—Jeter Jones feat. Rhomey Rhone, Stan Butler, Mr. Smoke, King South & DJ Big Tony
13. "Love My Fans For Life"—T.K. Soul
14. "Breaking Up Don't Feel Good"—LaMorris Williams.
15. "Don't Mess With My Man"—Adrena
16. "Knee Deep"—Jay Morris Group
17. "Candie Love"—Missy B
18. "Boy Toy"—Sassy D
19. "Where The Party At?"—T.J. Hooker Taylor
20. "Good Woman"—Ronnie Bell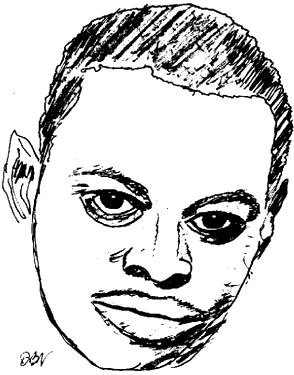 21. "Candy"—Jeter Jones feat. Sir Charles Jones
22. "Can You Rock Me Like A Pothole?"—Rita Brent
23. "Stay With Me"—Sir Charles Jones
24. "Thinking 'Bout"—Ronnie Bell
25. "Jody's Girl"—Tamara McClain
26. "Go Live"—Solomon Thompson feat. Jeter Jones
27. "America"—Bigg Robb
28. "I Love You"—Leroy Allen
29. "He Working Me"—Coco Wade
30. "My Baby"—Columbus Toy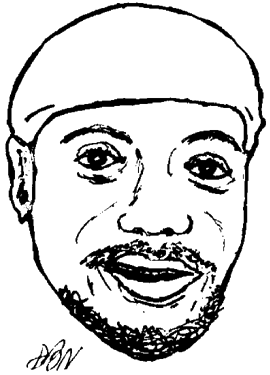 31. "I Can't Breathe"—Avail Hollywood feat. DJ Trac
32. "For The Weekend"—Joe Nice feat Nelson Curry & Mr. David
33. "My Ex"—Stevie J Bluesfeat. L.J. Echols
34. "Something Different This Time"—Alvin Garrett
35. "Bust A Groove"—Cheff Da Entertainer
36. "Anaconda"—Dee Dee Simon
37. "Do Something Freaky"—Andre' Lee
38. "Revolution"—Rashad The Blues Kid
39. "Big Girls (Do What You Do)"—Tara Sabree
40. "Wake Up Call"—D. Saunders
---
---
July 1, 2020
News & Notes
Live concerts are returning. Pokey Bearplayed Madison County Amusement Park in Canton, Mississippi June 21st. El Dorado, Arkansas's Mr. Mike Productions produced a multi-act concert (J-Wonn, Bigg Robb, Jeter Jones, P2K and more) at the Fairgrounds the same weekend (complete with municipal health permit) and has another scheduled at the Good Times Back Yard Plaza over the 4th of July weekend with Kenne' Wayne, Adrian Bagher, ColdDrank and Luster Baker. Jeter Jones is touring again (see Concert Calendar), with at least four new live appearances in the coming weeks.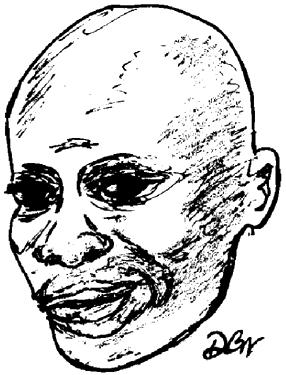 On the other side of the Covid 19 divide, T.K. Soul (with a new single, "Love My Fans For Life") is streaming "radio" shows. Vick Allen, Karen Wolfe and Jeff Floyd have lined up "virtual" concerts as well. This year's Jackson Music Awards will also be streamed. Look for video performances by honorees Wendell B, Jeter Jones, Miss Portia, Cupid, Rosalyn Candy, Bobby Rush, Vick Allen and Ms. Jody. On the other hand, the Jus' Blues Music Awards will be celebrating its 20th Anniversary LIVE at the Horseshoe Tunica Casino Hotel in south Memphis during the week leading up to August 1st.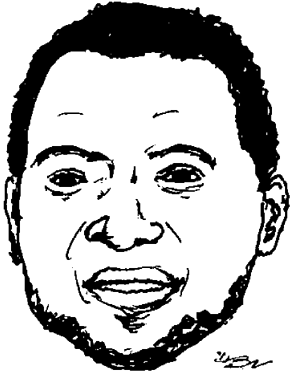 Sir Charles Jones and Jeter Jones, who recently guested on each other's singles ("Trailride," "Still In Love With You") have released a new album of collaborative material called "The Jones Boyz: 2 Kings," not to be confused with Jones Boyz Entertainment, the Louisiana label (Jeter and brother Gary Jones) that publishes Jeter's music.
In addition to his new album with Sir Charles Jones and his new solo album "Mufassa," Jeter Jones has yet a third long-play release in the works, "Da Fish Grease Friday Compilation Vol. 1". The first single from the sampler is "Jood Wood," a remix of Lady Q's "Lumberjack," featuring Rhomey, Mr. Smoke, Stan Butler, King South and DJ Big Tony. Jeter also co-sings on West Dawn's newest single, "Put It In Your Face" and on a new Solomon Thompson single.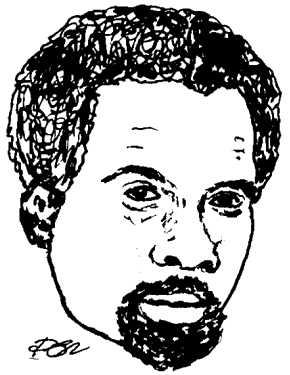 On June 23rd The National Endowment for the Arts announced that William Bell is a 2020 Recipient of the Nation's highest honor in the Folk and Traditional Arts, The National Heritage Fellowship Award. Denise LaSalle co-auto-biographer David Whiteis was interviewed by WDLT Mobile's Beverly Johnson on June 24th (online at WDLT), and the Oklahoma Blues Hall of Fame (Rentiesville) honored Lawrence Wright and 17 years of past inductees on June 20th.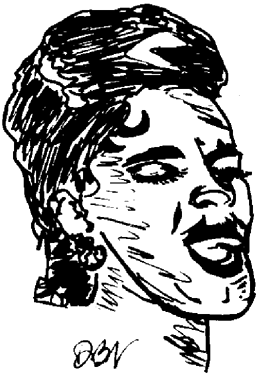 Stevie J's overdue tribute to the late Jackie Neal, long stalled for lack of funds, has finally been published. The collection features covers of Jackie Neal classics by current artists. LaMorris Williams has dropped a surprisingly somber new album, "Unfinished Business". Nelson Curry (the "Sugar Shack" man) has a new album out ("It's Time For Soul") and a new single featuring Joe Nice, "It's Time". Currently-overlooked, longtime southern soul artist Chuck Roberson has a new CD out (Clean Up Man) but it's not easy to find. Sheba Potts-Wright's new album, "So Damn Good," garnered a 5-star review (highest rating) from Daddy B. Nice (see CD Reviews).
Covid 19 and Black Lives Matter have stimulated a spate of recordings. One of the best examples of the former is "Quarantine Shuffle" by new Jackson artist Rita Brent and one of the best of the latter is "America," Bigg Robb's newest. Other protest songs of note are Avail Hollywood's "I Can't Breathe" featuring DJ Trac (based on Marvin Gaye's "Make Me Wanna Holler"), Alvin Garrett's "Something's Different This Time," West Love's "I Can't Breathe," Rashad's "Revolution" and Chuck Strong's and Bill Avery's separate but similarly-titled "Black Lives Matter".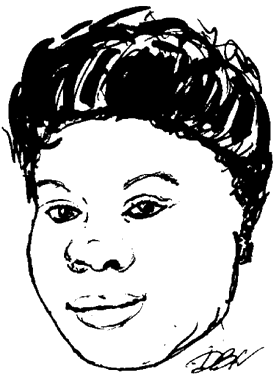 Adrena's newest single "Don't Mess With My Man" is getting lots of airplay on DJ Handyman's daily, late-afternoon show at WMPR Jackson, Mississippi. Guest deejays are currently holding down DJ Ragman's early-afternoon slot. Speaking of WMPR, I'm surprised they're not all over Jackson's Rita Brent ("Quarantine Shuffle," "Can You Rock Me Like A Pothole?") the way they were when an unknown J-Wonn stood on Farish Street singing "I Got This Record". However, Brent identifies herself as a comedian and has not promoted herself as a southern soul performer other than posting her songs on YouTube.
Fat Daddy and T.K. Soul have collaborated on a new single, as have Vick Allen and Terry Wright, as have Stevie J. and L.J. Echols. Summer Wolfe returns with help from L.J. Echols on a new track called "Leave Me," and Nathaniel Kimble returns with his first new song in awhile, "Thinking Of You". Dee Dee Simon's "Put It On You" is #1 with a bullet in July's Top 10 Singles. Omar Cunningham lends great background to Tyree Neal's new single, "Can Somebody Take Me?" Also pairing up on new singles are Cupid and new artist Banky Live, as well as Mr. Sam and Nil Jones (from Gentry-Jones).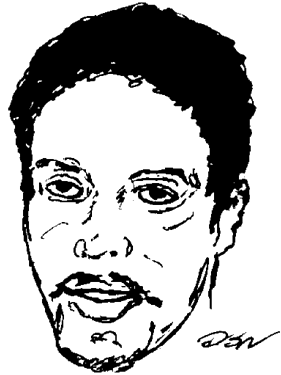 T.J. Hooker has published a solid new EP, "Who Is T.J. Hooker Taylor?," a title reminiscent of "Who Am I?" by the late, legendary Reggie P. Popular new band The Jay Morris Group has a new single, "Knee Deep," and watch for new artist Kinnie Ken's new single, "I Got The Good Good". Coco checks in with a new track called "Do It Again," Leroy Allen returns with the single "I Love You," and Sassy D is back with a song called "Boy Toy". 2019 Best Male Vocalist R.T. Taylor ("The Mule Man") is out with a Slack-produced debut album, as is Ronnie Bell ("I'll Pay The Shipping Cost") with his first southern soul album, Ronnie Bell 365. Daddy B Nice's recommends Bell's "Go Get A Room".
"Hotel, motel, Holiday Inn,
Go get you a room so you can do it again.
Go get a room—so you can check out at noon,
Because if you take a chance, it may be your last romance…"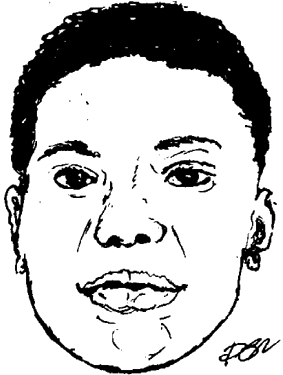 One last treat–a little bonbon. There's nobody more fun to watch in concert than J-Wonn. Remember him shirtless onstage with Big Yayo in Pickens, Mississippiand again in Dothan, Alabama, singing "Cowgirl?" His capacity for happiness is so off the charts.
Listen to J-Wonn singing "I Got This Record" live in a hole-in-the-wall in Itta Bena, Mississippi on YouTube.
–Daddy B. Nice
Postscript: David Whiteis informs me that, as follows:
Jus' Blues will not have its event "live" at the casino this year. They will be presenting a "live stream via YouTube" on Sunday August 2nd, from 3 pm EDT, featuring memorable performances from previous award ceremonies, many featuring some of the biggest names in southern soul and blues. They're already planning their 2021 conference, to be held from July 29th through August 1st next year.
Postscript 2:
T.K. Soul WILL be appearing live in the near future, specifically at the "For The Love Of Southern Soul" festival in Hammond, Louisiana July 10th. Also appearing: Dr Dee, Sassy D, P2K & Chef Da Entertainer. Hosted by Sweet Nay & deejayed by DJ Trucker. See Daddy B Nice's Concert Calendar.
---
---
Daddy B. Nice's Corner 2020 - news and opinion on Southern Soul RnB music and artists July 10, 2020 JULY TOP TEN "SPILLOVER": Top 40 Southern Soul Singles An expanded list of the songs...
read more