Daddy B. Nice's replies to your letters – Mailbag 2022
November 15, 2022:
New Single from Rosalyn Candy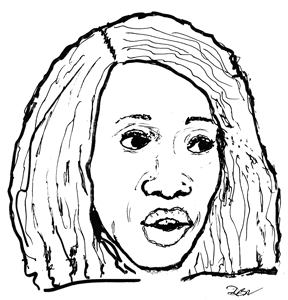 Hey, Daddy B Nice—
I'm hoping that you're having a great day full of positivity! I continuously wish nothing but the best for you regarding your health. Thank you for the tribute to DeMond Crump. His wife enjoyed reading it and was so delighted that you took out the time to write such nice things about him and recognize his music contributions. His death has really made me stop and think. Its moments like that when reality kicks in and it's self explanatory that we all need to be focused on sowing good seeds and leaving behind a legacy.
Well, I won't bore you by rambling on and on with my thoughts. I'm sending you out a new single by Miss Rosalyn Candy. I wrote this and Rosalyn's boldness, creativity, and sensuality came through. I also wrote I Wanna Feed Ya and Southern Soul Party. She's such a pleasure to work with. Very confident yet so humble and appreciative. This one is for the grown folks, lol. Below you'll find the cover and mp3. This Louisiana native definitely knows how to turn heads and make a person's ears tune in. I'm blessed to be able to call her a business associate and a good friend. (I'm rambling again, ugh!)
Thank you for your time. Most importantly, thank you for all that you do to shine the spotlight on southern soul artists. You have a way with words and definitely should've written a few bestsellers. Take care,
Jennifer
Daddy B. Nice replies:
Thanks for the kind words, Jennifer. You wrote "Ooh Aah"? Good for you! Believe it or not, Rosalyn had already submitted that song to me and we've already had an extended conversation about it. I think it will be one of her best yet.
November 1, 2022:
DeMond Crump Passes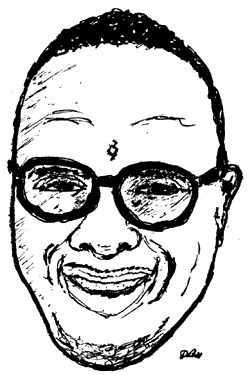 Daddy B. Nice,
I just wanted to let you know that we are saddened and preparing for the burial of DeMond Crump who recently passed away. He was always sooo excited to be featured in your newsletter. We hope that his music will be remembered and listened to for years to come. A kind soul has left this earth. Thank you for all that you did for DeMond.
God bless.
– Jennifer Luckett-Scott
Daddy B. Nice replies:
I'm so sorry to hear that. I will post this for the readers.
Read Daddy B. Nice's Artist Guide to DeMond Crump
See DeMond Crump's appearances on the website in Daddy B. Nice's Comprehensive Index.
---
---
Feedback, comments, information or questions for Daddy B. Nice?
Write to: daddybnice@southernsoulrnb.com