Daddy B. Nice's Top 10 "BREAKING" Southern Soul Singles
TOP 10 NOVEMBER 2020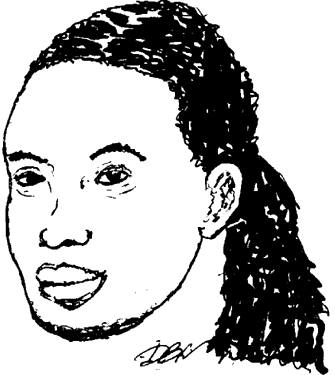 1. "Won't Disapprove"——Tucka feat. Marcus Fisher.
Now you take the geography of a woman… Who has expanded our appreciation of the contours, the smells, the intoxicating pheromones of the fair sex more than Tucka? "Lick, lick, lick" from "Sweet Shop" is a flat-out illumination of Marvin Sease's "Candy Licker," as is this latest portal into the ways a woman's movement mesmerizes a man and brings heaven to earth.
Listen to Tucka and Marcus Fisher singing "Won't Disapprove" on YouTube.
2. "Check Now"—–Wendell B.
When Wendell gets to, "Can't you see Martin shaking his head?", the pounding piano and the gorgeous musical depth transported me back to Marvin Gaye's "What's Going On?" This is looking like the album of the year. Read Daddy B. Nice's 5-star review of Wendell B's Real Talk.
Listen to Wendell B singing "Check Now" on YouTube.
3. "Flashlight"—-Jeter Jones feat. Arthur Young
Jeter pumps some life into this shopworn old metaphor, and how about Arthur Young? The man can sing. Can anyone beat him out for best new artist of the year?
Listen to Jeter Jones and Arthur Young singing "Flashlight" on YouTube.
4."Good Thang (Remix)"—-Johnny James feat. Adrena, Lady Q, Miss Portia, Summer Wolfe & Mz. Hollywood
Even more—much more—than having talent, becoming a star requires the aggressiveness and persistence of a badger. Few of us have it; Johnny James does. He's back with a troupe of ladies on a memorable remix of "Good Thang". He's stingy with the YouTube postings (only samples) but you can hear the tune in its entirety at the beginning of….
Listen to Johnny James et.al. singing "Good Thang (Remix)" on DJ Whaltbabieluv's Southern Soul Quick Mix VI 2020.
5. "Let That Hurt Go"—–Avail Hollywood
Avail's after another man's gal. Love this verse: "Now all he can do for you/ Is lay on his back./ But most of the time,/ He ain't even good at that./ He had a good job, Shorty/ But he blew it./ Must I remind you/ I'm the King of Grown Folks music?"
Listen to Avail Hollywood singing "Let That Hurt Go" on YouTube.
6. "Another Weekend"—–Dr. Dee
A Jackson-area artist who has been matriculating in southern soul music for the past decade, Dr. Dee delivers a nice, tight instrumental track with a lot of punch.
Listen to Dr. Dee singing "Another Weekend" on YouTube.
7. "Get It"——Big Yayo
Big Yayo gets back to the kind of dance groove that made "I Need A Cowgirl" such a big hit single. In fact, the introductory rhythm track is identical. Not quite as inspired as "Cowgirl," but we'll take it.
Listen to Big Yayo singing "Get It" on YouTube.
8. "Keep On Rockin'"—–Big G
As I've testified before, Big G is at his best when he inserts a little novelty into his tunes. This time he hits the bullseye with a jam glorifying the real old folks. Reminiscent of Stan Butler's "Took My Grandma To The Club".
Listen to Big G singing "Keep On Rockin'" on YouTube.
9. "Ready For Love (Remix)"—–Evette Busby
Listen to Evette Busby singing "Ready For Love (Remix)" on YouTube.
10. "Wipe Me Down"—-Pa Rooze feat. Lady Coco
Listen to Pa Rooze and Lady Coco singing "Wipe Me Down" on YouTube.
Feedback, comments, information or questions for Daddy B. Nice?
Write to: daddybnice@southernsoulrnb.com