Daddy B. Nice's Top 10 "BREAKING" Southern Soul Singles
TOP 10 October 2022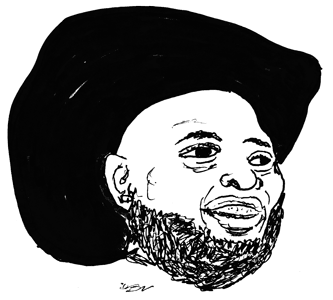 1. "This Time It Was Me"—–Arthur Young
This insider's delight muscled its way up the playlist by hook and by crook. Instrumentally, of course, it's a downgrade from Ronnie Lovejoy's magnificent "Sho' Wasn't Me," and at first you'll be fascinated by the relative drop-offs in production as Young faithfully renders the song right down to the legendary female back-up singers. But then, as you continue to hear it with other new music, it grows on you. Not only does Young throw his complete body and spirit into his most tremendous vocal ever. He gets so far into the lyrics he genuinely updates the classic "case of mistaken identity" for the new generation.
Listen to Arthur Young singing "This Time It Was Me" on YouTube.
2. "All For You"—–Crystal Thomas feat. Crystyle
Crystal's finest southern soul since her stunning duet with Pokey Bear, "All I Want Is You". Read Daddy B. Nice's account of how southern soul fans are in a tug of war with classic blues fans for the uber-talented singer's loyalties.
See Crystal Thomas #23 The New Generation.
Listen to Crystal Thomas singing "All For You" on YouTube.
3. "Mr. Right Now"—–J-Wonn
J-Wonn drops one for the ages, fulfilling the promise of his vaunted signature single, "I Got This Record". Everything shimmers with excellence—melody, instrumental track and vocal—and this young performer's production skills are second to none.
Read Daddy B. Nice's five-star review of J-Wonn's new MR. RIGHT NOW CD.
4. "Don't Make Me Beg"—–Willie Clayton
There's no moss growing under Willie Clayton. Love, integrity, wisdom and heartache mingle with astonishing force in this bluesy southern soul accounting of what happens when a man loves a woman. The searing vocal and pristine production are backed by an all-live band including live strings.
Read Daddy B. Nice's New Album Alert of Willie Clayton's brand new Caesar Soul & Blues CD.
5. "Ms. Fine Thang"——Mr. Hollywood
"Five foot five/ Nice long hair/ Thick in the thighs/ There she goes right there…" You'll soon be singing it too. A new and budding star picks up the southern soul mantle and breaks the tape running across the finish line.
Listen to Mr. Hollywood singing "Ms. Fine Thang" on YouTube.
6. "I Swear"——Mr. Don't Leave (Eric Hunter) feat. Johnny James
This guy's too new to know what he's doing yet. There's no YouTube, and he's involved in some streaming service that only parses a snippet of a sample. But what a song. And what a vocal, with the one and only Johnny James in support.
7. "One Step Closer To Home"——-William Bell
Pure, stinging, red-clay blues from a legend who really wasn't known for blues as much as soul as a young man at Stax. Nevertheless, he kills it. Kudos to the stark, black and white video.
Listen to William Bell singing "One Step Closer To Home" on YouTube.
8. "Keep On Rolling Reply"—–DeShay
Following Redd Velvet, Carolyn Staten and other ladies, DeShay checks in with her take on King George's "Keep On Rollin'".
Listen to DeShay singing "Keep On Rolling Reply" on YouTube.
9. "My Lucky Day"——Big G
Big G never grows old. He still sings like a whip cracking in a Clint Eastwood western.
Listen to Big G singing "My Lucky Day" on YouTube.
10. "Look Good Look Fine"—–J-Wonn & T.K. Soul
This simple, catchy chant gives J and TK an ideal platform to experiment with their vocal chops.
Listen to J-Wonn & T.K. Soul singing "Look Good Look Fine" on YouTube.
---
---
Feedback, comments, information or questions for Daddy B. Nice?
Write to: daddybnice@southernsoulrnb.com