Daddy B. Nice's Top 10 "BREAKING" Southern Soul Singles
TOP 10 DECEMBER 2020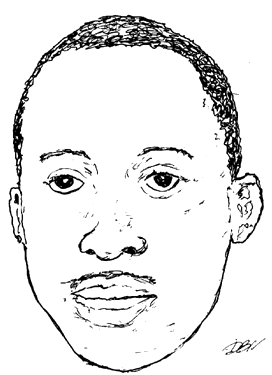 1. "Is It Ova?"—–Beat Flippa feat. Hisyde & Avail Hollywood
Wild, delirious energy courses through "Is It Ova?" The bottom (bass, drums and all Flippa mixes into it) is terrific! And Hisyde and Avail ride this rambunctious rhythm track like cowboys on a bucking bronco. Beat Flippa does nothing less than define today's southern soul with "Is It Ova?" and, by extension, his twenty-seven-track (!) musical feast P.O.T.Y., Producer Of The Year, whose tracks dominate this month's top ten singles.
Listen to Beat Flippa, Hisyde & Avail Hollywood singing "Is It Ova?" on YouTube.
2. "Nose Wide Open"—–Beat Flippa, Benito & Lady Q.
Time to retire "sidepiece" and welcome "nose wide open" as the new "go-to" meme of southern soul. The term refers to someone, most usually a male, who is completely smitten by a female. Magic One scored with his soulful version of "Nose Wide Open" in September (#3). Now it's Benito (the youngster who did "Guademala") and Lady Q's turn, and it's not only the young bull's (Benito's) nostrils flaring; Lady Q's nose is quivering too. Beat Flippa on the tracks—both from P.O.T.Y.
Listen to Beat Flippa, Benito & Lady Q singing "Nose Wide Open" on YouTube.
3."Sunshine"—–Ms. Kida
We "playas" need our honeys breaking up the "rowdy-rowdy," southern soul raucousness with their refreshing, dulcet harmonies. Ain't that right, playas? And that's exactly what "Sunshine" accomplishes on a recent DJ Sir Rockinghood mixtape as well as this month's Daddy B Nice singles. Ms. Kida has no idea she has a hit single in the making with this melodious riff on David Ruffin and The Temptations'"My Girl". "I've got sunshine on a cloudy day," she sings, "But Baby, it ain't cool when you push me away… "
Listen to Ms. Kida singing "Sunshine" on Jackson Music Awards Spotlight Soul Recording of The Week on Facebook.
4. "Teach My Son"—–Ricky Wayne feat. Luziana Wil
It has a hook, simple but effective, and it's got that scruffy, one-take, "Mississippi Boy"-like production, but lyrically this song is #1. "I'm going to teach my son/ How to be a real man./ Make Shorty know the truth,/ And make Shorty understand."
Listen to Ricky Wayne and Louisiana Wil singing "Teach My Son"
5. "We Steppin'"—–Beat Flippa feat. Derrick (Son of Jody) Salter
Here's another Beat Flippa instrumental track with a gorgeous bottom and a "wall of sound" that leaves you gasping with pleasure, not to mention a head-turning vocal from yet another (Hisyde and Benito having been just cited) young virtuoso who loves southern soul music.
Listen to Derrick Salter singing "We Steppin'" on You Tube.
6. "Stay Here Forever"—–LaMorris Williams
Oh, man. Just when you start to count a guy out, he gets up off the mat and comes back. I love me some LaMorris. Play that acoustic guitar, boy. Saaaaang that song.
Listen to LaMorris Williams singing "Stay Here Forever" on YouTube.
7. "We Doin' Alright"—–Beat Flippa feat. Wilson Meadows
"We doin' all right," Wilson croons, "let's leave it that way," in a hot-plate single that even hardcore funksters will appreciate. Wilson's always had a knack for finding and milking that one hook everybody else overlooked, and even as he ages he retains his smoldering "cool".
Listen to Wilson Meadows singing "We Doin' Alright" on YouTube.
8. "Sho' Wasn't Me"—–Isaac Lindsay
The Delta singer who recorded a fine cover of Joe Simon's "Chokin' Kind" (#6, October 2020) steps on "holy ground" when he tackles Ronnie Lovejoy's (not Tyrone Davis's or Bill Coday's or anyone else's)"Sho' Wasn't Me". Your Daddy B Nice vacillated but has eventually been won over: it's not the original but it's pretty damned good.
Listen to Isaac Lindsay singing "Sho' Wasn't Me" on YouTube.
9. "Thick N Juicy"—–Chris Ivy
A lot of these new singers on Beat Flippa's new P.O.T.Y. album sound as authentic and gritty as Mr. Ivy (Chris Ivy) when he came out with "Turn Road," which is high praise. "Thick & Juicy" is in the mold.

Listen to Chris Ivy singing "Thick N Juicy" on YouTube.
10. "Strong Country Man"—–Westdawn feat. R&B Pooh
Not to be confused with West Love, Westdawn follows up on her "I Want To Love You" debut (#5, April 2020) in convincing style.
Listen to Westdawn singing "Strong Country Man" on YouTube.
Feedback, comments, information or questions for Daddy B. Nice?
Write to: daddybnice@southernsoulrnb.com