Daddy B. Nice's CD Reviews May 2019
May 27, 2019
J. RED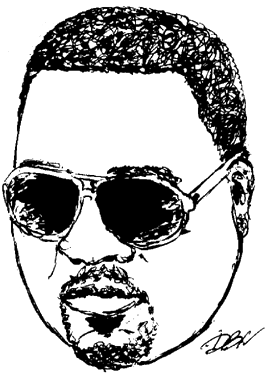 J. Red (The Nephew): Platinum Soul (Soul Mop)
Four Stars **** Distinguished effort. Should please old fans and gain new..
In my enthusiastic 2016 J. Red profileand review of Soul Certified, I ended with a cautionary note:
For the most part, J. Red still hasn't put together the two opposing sides of his style–one southern soul and the other mainstream. "Step Out," for instance, is southern soul, but the production is a little thin compared to Red's "urban" side. "I Will," on the other hand, with its crisp urban production and acapella harmonies, lacks the laid-back charisma and rootsy originality of southern soul. When J. Red succeeds at fully integrating the best of the two sounds, watch out.
Well, the "watch" is officially over. Actually, it was over with J. Red the Nephew and Friends, a twelve-track collection of J. Red's notable collaborations, nearly all of which became radio hits in varying degrees throughout the Deep South. The album came out in 2016 and was re-issued in 2018, with guest stars including Sir Charles Jones, Sharnette Hyter, Willie Hill, Shay Denise and Theodis Ealey.
But if there was any doubt, Platinum Soul, J. Red's new album, renders the old dichotomy between urban and southern soul moot. This is a southern soul singer, not to mention a southern soul singer with a set of pipes to be reckoned with. And if not brimming with the diverse and spectacular firepower that distinguished 2016's Soul Certified, the set is nevertheless a triumphant artistic progression–all of a piece like no J. Red The Nephew album before.
What first hooked me on J. Red's Platinum Soul was a lyrical couplet from "I Forgot I Was Married":
"She knew exactly about the things that she was doin'.
I didn't think about my marriage could be ruin'd."
What a pithy, haiku-like comment on the pros and cons of sexual infidelity. Even the title line, "I Forgot I Was Married," has a touch of conscience rare in southern soul lyrics. "I Forgot I Was Married" is the story of a guy getting high, meeting a more-than-willing stranger in the club and going home with her. Here's an excerpt from the trip to her place in the car:
"She starts to straddle me,
I can't see the road.
Next thing I knew,
She was taking off her clothes,
With her cleavage all up in my face,
And I was switching lanes all over the place."
Just when they're about to get it on (he's unbuckling his belt), his phone rings. It's his wife. She's in a sexy, "anything-you-want-baby" mood, which saves the day (and probably the marriage). He heads for home in a hurry. The chorus, which up to this point has been sung from the point of view of the seductress, continues co-opted, as it were, by the wife and her superior seductiveness. It's a nifty concept, the unusually close juxtaposition of marital and extra-marital ecstasies, and like so many prior J. Red productions before it (Miss Lady Blues in "Shake Something"….Miss Mini in "If You Need Some," to name only a couple), the female-sung chorus is exquisite, accentuating the song's thematic undertow.
J. Red is known for his many collaborations with female singers (NayCole, Shay Denise, Sharnette Hyter, etc.). He told your Daddy B. Nice that the uncredited lady singing background on Platinum Souland his other records is Sham Redmond. She is also his songwriting collaborator and vice-president of his record label, as well as his wife and a serious playwright in her own right.
I have been playing the grooves off "I Forgot I Was Married"and another new song from the album, "Party Hard". At first I didn't take much notice of "Party Hard". It sounded a little repetitive and monochromatic the first couple of times I heard it, but the hook kept returning. I'd think, "Where is this coming from? Oh yeah, that party song with the disco-pounding tempo and delicate, Van Morrison-like, saxophone fills!"
Listen to J. Red (The Nephew) singing "Party Hard" on YouTube.
Jesse Redmond not only captures good melodies and tempos. He embellishes his tunes in places where many of his peers are content to coast on auto-pilot. He writes full verses and choruses. He inserts bridges, harmonic chord and key changes, female background vocal tracks and his own double-tracked lead vocals and back-and-forth lead vocals, all while maintaining maximum accessibility. And all are on display in the charismatic "Party Hard," which just keeps getting better and better the more you play it. If you were ever smitten by U-2's "It's A Beautiful Day" (and a few of you were; it's got 126 million YouTube views), you'll find the same irresistible spell cast over you by "Party Hard".
Frankly, in my infatuation with the above-described music, there are tunes on PLATINUM SOUL I've barely begun to explore. "That Thang Was Good To Me" and "Let's Make Love Tonight" are promising southern soul projects. "Sipping Slow," in addition to being quintessential southern soul, emits an allure that could make it a fan favorite.
"Have A Good Time," features Chicago soul singer Theo Huff, who hasn't been heard in southern soul since his 2014 hit, "It's A Good Thing I Met You".
"What's Up For The Night" showcases a duet with the the always-in-demand Karen Wolfe, who invariably sounds like she's singing under the shade of a straw bonnet from the middle of a Mississippi cotton field.
Watch the new video of J. Red & Karen Wolfe singing "What's Up For The Night" on YouTube.
"Turn It Out" is this album's "I Will"–fast-tempo-ed, peppy. "I Got To Have Her" is similarly uptempo, with a tinge of the boy-group sound. Both straddle the fence between urban R&B and southern soul, and may appeal more to those whose inclinations tend to the former.
Finally, awash in gorgeous swaths of synthesizer/keyboards, "Enjoy Yourself" is in the romantic tradition of Ollie Nightingale's "She's In A Midnight Mood In The Middle Of The Day" and Jeff Floyd's "I Found Love On A Lonely Highway" or–more recently–Big Yayo's "Bedroom Rodeo" and Magic One's "High Heels & Jeans". Buoyancy and optimism are the orders of the day.
"Enjoy Yourself" is also the only holdover from a previous release, J. Red's 2016 Infinity album, which served as a companion piece to its better-known SOUL CERTIFIED CD. It's the same, benign, swaying-the-shoulders, grown-folks felicity J. Red has been mining since his line-dancing break-out hit, "Step Out".
–Daddy B. Nice
Read Daddy B. Nice's Artist Guide to J. Red The Nephew.
Buy J. Red The Nephew's new Platinum Soul CD at Amazon.
Buy J. Red The Nephew's new album PLATINUM SOUL at iTunes.
Browse all of J. Red's albums in Daddy B. Nice's CD Store.
Listen to all of the tracks from J. Red's PLATINUM SOUL album on YouTube.
Listen to J. Red's PLATINUM SOUL on Spotify.
Watch for "I Forgot I Was Married" and "Party Hard" (probable #1 and #2 singles) in Daddy B. Nice's Top 10 Singles: June 2019.
---
---
May 13, 2019
J. RED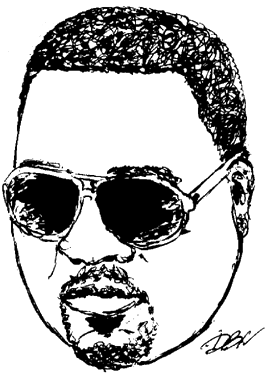 New Album Alert!
PLATINUM SOUL TRACK LIST:
1 I Got to Have Her 2 I Forgot I Was Married 3 Party Hard 4 What's Up for the Night (feat. Karen Wolfe) 5 Let's Make Love Tonight 6 Have a Good Time (feat. Theo Huff) 7 That Thang Was Good 8 Sipping Slow 9 Turn It Out (Remix) 10 Enjoy Yourself
Daddy B. Nice notes:
This appears to be the right album at the right time and place. Speaking of "place," I mistakenly placed J. Red The Nephew (Jesse Redmond) with the southern soul recording artists from the Carolinas/Virginia/Maryland area in answer to a Mailbag query recently; he's actually from Clarkston, Georgia. J. Red has created a new sound and assembled a coterie of fans. Those fans should multiply with this release. The J. Red "sound"–strong, vibrantly-paced melodies sung in a similarly engaged, high-register tenor–is solidified in a big way on PLATINUM SOUL. "Enjoy Yourself," J.Red's incandescent single from 2016, is given two treatments. Guest artists include Karen Wolfe and Chicago soul singer Theo Huff. Listen to J.Red singing "Party Hard" on YouTube. Listen to J. Red & Karen Wolfe singing "What's Up For The Night" on YouTube. Buy J. Red's PLATINUM SOUL CD at Apple. Listen to J. Red's PLATINUM SOUL on Spotify. Automatically link to J. Red's many appearances on the website.
---
---
May 12, 2019
O.B. BUCHANA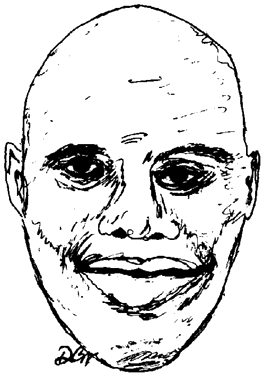 O.B. BUCHANA: Face Down (Ecko)
Four Stars **** Distinguished effort. Should please old fans and gain new.
The first draft of this review started out as a 3-star rating. I noted that Parking Lot Love Affair, O.B.'s 2018 album, received a five-star ranking, while Face Down, O.B.'s new 2019 offering, disappointed by comparison.
At first I fixated negatively on the introductory song. Too often the sole function of the opening tracks of Ecko albums seems to be pleasing everyone, i.e. alienating no one, treading water musically speaking until the "meat" of the album, and as a result satisfying no one. "I Need a Drink" is such a track, with a jingle for a melody and a tempo so familiar to Ecko devotees they may have an impulse to send it sailing frisbee-style at the opposite wall.
Nor did the title track "Face Down," inspire any allegiance. Whether you really liked "Parking Lot Love Affair" as a song or not, you couldn't deny O.B. was into it, vocally-speaking. But with only a nifty bass line to recommend it, this album's title track is a negligible funk exercise sounding like some never-used Bar-Kays B-side, with a sprinkling of lounge-jazz.
In his inimitable way O.B. tries to vocalize, but like a caged dove he's held down by the B-side, disco-ey structure of the piece. At heart, "Face Down" lacks a good hook and chorus, and how it wound up as the "face" of the album is a puzzle because none of the reasons you love Buchana–the country gigantism, the free-flowing passion, the eye-winking jocularity–exist in it. They're reserved for "Just Cruzin',"the fabulous cruising song about which more in a minute.
A funny thing happened on the way to posting that three-star ranking. Are the two albums (Parking Lot Love Affair and Face Down) actually that different? (I asked myself). Each had two #1 or near-#1 singles preceding their reviews. Parking Lot Love Affair had its title track and "The Mule," but FACE DOWN also has a #1 and #2 pair of singles to recommend it.
---
---
Feedback, comments, information or questions for Daddy B. Nice?
Write to: daddybnice@southernsoulrnb.com