Daddy B. Nice's CD Reviews 
June 1, 2022
Arthur Young: Drank My Liquor & Talk To Me (Summit Entertainment)
Three Stars *** Solid. The artists' fans will enjoy.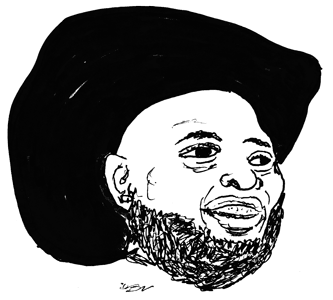 The entertainingly-titled Drank My Liquor & Talk To Me is Arthur Young's third long-play album in three consecutive years, not to mention his Funky Forty EP and a slew of single releases. The man is nothing if not prolific, so the cover art featuring a sleepy or sleeping Young sprawled drunk against the big tire of his eighteen-wheeler with a cowboy hat over his eyes, a bottle in one hand and a towel hanging from his teeth to his chest can be taken as well-earned exhaustion.
And yet this avalanche of new music from the irrepressible singer/songwriter is unsettling. While the musical largesse is a boon for us fans, nothing on Young's three albums has come close to the hit power (backed up by many millions of YouTube views) of his classic, "Funky Forty".
Drank My Liquor hews to the formula of the preceding "Trucker's Blues" albums: one-take (or seemingly one-take) studio tracks with comely melodies and witty lyrics with little thought to distinctive production. The accumulated creativity is amazing (i.e. listening to the entire album), but the results of any one single are tepid.
A few tracks stand out, for instance "Welcome To the Country," which features a different, harder-edged delivery, or "Grandma Drawers," which traffics in the novelty-song milieu Stan Butler mined in his "Grandma In The Club," or "Mr. Hide And Go Get It," which basks in the chunka-chunka schtick of Marvin Sease with nods to Theodis Ealey.
The best of the lot may be "Boom Shakalaka," which benefits from its similarity to "Funky Forty" and also a unique guitar riff—a small embellishment that does wonders. But ultimately the ceiling for even these songs is pretty low, although higher than middlin' tracks like "Push And Pull," "Putting In Work," "Too Damn Good," "Wrong Door," "I Wanna Be Your Freak" and "Hit It Again".
Let's face it. Arthur Young could be this generation's Tyrone Davis, but he just hasn't yet found the ease, facility and judgment of the Master. Expectations… What a bitch. Tyrone scored more often than not with his singles. Then again Tyrone had great producers. For the most part, Young appears to be going it on his own, "bare-bones" style, or if "shopping it out" doing so with draconian restrictions. No enhanced arrangements, no instrumental additions, no bridges or tweaks, no background singers, and really not much attention to a solid rhythm section or "groove".
Another of Young's influences is O.B. Buchana, and as great as The Master O.B.-1 is, he recorded a lot of music (with a lot of frequency, just like Arthur Young) that didn't "stick" as opposed to, say, an artist like Nellie Travis, who would go long—and at the time seemingly barren—intervals before putting out a monster single. I'm not saying one way is better than the other. But O.B. could have used more mid-career hits, as could Young now.
Which brings me to the question that I've been circling since the outset. Is Arthur Young stuck in artiste mode? (See French New Wave film directors.) Is he rushing the material rather than going for a home-run record, a true "funky forty" follow-up? Because it seems strange to be leaving a new Arthur Young album without a hummable song on my lips. Not even a "Good Booty Judy"!
—Daddy B. Nice
Buy Arthur Young's Drank My Liquor & Talk To Me album at Apple.
Listen to all the tracks from Arthur Young's "Drank My Liquor & Talk To Me" album on YouTube.
Arthur Young is now the #17-ranked (!) recording artist on Daddy B. Nice's NEW GENERATION SOUTHERN SOUL chart. Read the Artist Guide.
---
---
Feedback, comments, information or questions for Daddy B. Nice?
Write to: daddybnice@southernsoulrnb.com