Daddy B. Nice's CD Reviews 2022
July 10, 2022
Various Artists, Blues Mix 33: Party Mood Music
Three Stars *** Solid. The artist's fans will enjoy.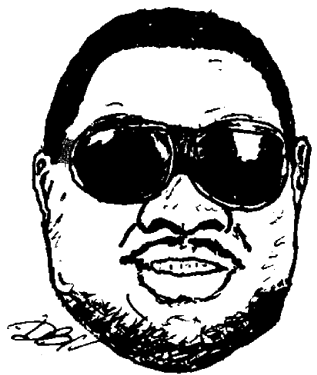 I had the pleasure of talking with Lee Parker the other day. One of the chitlin' circuit's treasures, Lee goes back to the glory days of Malaco and the early years of Sir Charles Jones and the Love Doctor—in other words, the dawn of contemporary southern soul. At one point Lee mentioned that he talks with Larry Chambers from Ecko Records on a weekly basis. "I'm reviewing their latest Blues Mix sampler," I replied. "Hey," I went on, "When you talk to Larry next week, ask him if he and John (Ward, CEO of Ecko) get together and throw darts at their catalog to come up with these samplers." That got a laugh, but it's not far-fetched. How many song titles with "party" has Ecko published over the years? If not thousands, easily hundreds. Darts just might be the most efficient way to go.
My first impression of Blues Mix 33: Party Mood Music comes in the form of a caution alert. Dancers beware. This is not Pokey singing "Here Come Pokey" or Lil' CJ singing "Step Into My Room" (my last two #1 singles). There's no need to push the furniture against the walls and roll up the carpet. Ecko is not rolling out a sequence of dance jams. The key is "party mood," with the emphasis on "mood," not "party".
Which brings up my second impression of Blues Mix 33. This is more of a "get-your-drink-on"-themed album than a sequence of dance tracks. The "party mood" music is bookended between two Jaye Hammer classics, the ever-popular, plaintively ballad-like "Party Mood" and its syncopated remix, "Party Mood Club Mix". One of those pages—the former—has eleven million views on YouTube, an extraordinary number for an Ecko artist,explaining why you see Hammer increasingly headlining on the lucrative concert circuit.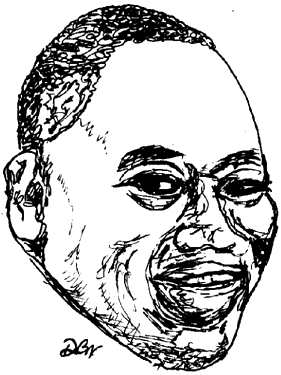 Sandwiched between are selections from Ecko's voluminous vaults—Quinn Golden, David Brinston, O.B. Buchana, Lee "Shot" Williams, Ms. Jody, Sheba Potts-Wright—sprinkled with tracks by newbies Ben Ether, Ju Evans and Brenda Yancy.
When Jaye Hammer sings that he's in a "party mood," for example, there's a rueful ring to it, like it's coming from the deep well of an introvert/loner—at the least, not a party animal. As you listen to Hammer, you're sensing as much about where he's coming from (a job, a life, a reality and its problems) than where he's going (the party), and seductive as that may be, it's not what everyone thinks of when they think "pahhh-ty".
With the exception of Ms. Jody's "Let's Have A Good Time Remix," for example, dancers may as well skip all the fun. And this appears to be born out as the strains of Ms. Jody's jam fade into Ben Ether's "I Wanna Get My Drink On," where Ben spells it out in no uncertain terms.
"I don't want to dance," he sings. "I want to get my drink on."
O.B. Buchana goes even further with the anti-social "I'm Gonna Party Alone". Pretty sober stuff for a festive party album.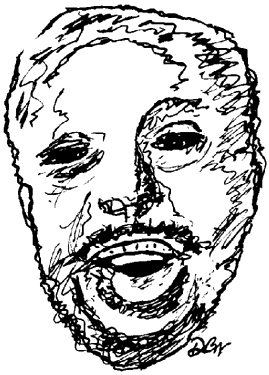 Which brings me to my final and lasting impression of Blues Mix 33," as once again the material rotates like a rotisserie chicken. Just when you think you've got this compilation pegged, O.B. checks in again with the eminently dance-worthy, stepping song, "Swing On". David Brinston—always loose—is reassuringly upbeat in the fast-tempoed "I Wanna Have Some Fun," as is Sheba Potts-Wright in the peppy "Where's The Party At". Quinn Golden's "It's Saturday" has some bonafide party anticipation going for it, and Lee "Shot" Williams—sadly, seemingly forgotten since his demise—offers up the feverish "It's Your Party".
Although they may not have party-goers dancing on the kitchen counters ala Johnny James, these tracks definitely put the "party" back in "party mood". So in the end Blues Mix 33 mimics parties in the real world. There's a little bit of everything: joy, inebriation, camaraderie, longing and loneliness. The only thing lacking is craziness—not really an Ecko thing. Which brings me back to the only plausible explanation for this album's content:
Darts, anyone?
—Daddy B. Nice
Buy Various Artists, Blues Mix 33: Party Mood Music at Select O Hits.
---
---
Feedback, comments, information or questions for Daddy B. Nice?
Write to: daddybnice@southernsoulrnb.com