Daddy B. Nice's CD Reviews 2022
May 1, 2022
HIGHWAY HEAVY: Pinky Ring Music Vol. 2 (Pinky Ring Music)
Five Stars ***** Can't Miss. Pure Southern Soul Heaven!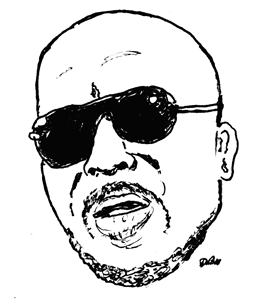 Pinky Ring Music has been waiting in the wings behind submitted material on my must-do list for quite some time now. Highway Heavy (aka Baton Rouge's Charles Lewis) never submits anything. It simply appears on YouTube, like a feather quietly floating to earth. The only time I ever heard from Highway Heavy was one of those "you-don't-see-me" rants I get from time to time, from an artist who believes he's been unjustly overlooked, which Highway Heavy was at the time.
And the communication was critical because Lewis told me the story behind "My Sidepiece," first released on the Louisiana Blues Brothas' "Love On The Bayou" but later just associated with Big Pokey Bear. Namely, that he, Highway Heavy, not Beat Flippa, had written and produced it. Lewis first took it to Coldrank, but Coldrank turned it down as too provocative for his style. Heavy then took it to Pokey Bear, who embraced it, added some brilliant lyrics and sang it to stardom. Beat Flippa (Daniel Ross) came in as overall producer and played keyboards on the iconic organ riff. Neither Coldrank or Beat Flippa has ever come forward to dispute that account, despite ample opportunity.
Highway Heavy, however, has maintained a strange, aloof and hermit-like stature on the hiphop flank of southern soul ever since, his only gesture to "reaching out" his prized YouTube videos recorded in the empty, eerily traffic-less streets of pre-dawn Baton Rouge. One of his eccentricities is flouting the tradition that a producer should be content with staying in the background. Although he doesn't perform or tour, he gives himself featured billing for each song (i.e. Highway Heavy featuring so-and-so…) and subs out the vocals, crediting the singers as "featured" artists.
But despite his vanities Highway Heavy has created an undeniably original sound. Along with Beat Flippa and Slacktraxx (Ronald Jefferson), he is one of the triad of most reliable creative forces in Louisiana. The music always begins with the keyboards, but to call them merely "keyboards" doesn't do justice to the rich, full, luxuriant sound Heavy coaxes out of his keys. It's an organ straight out of the church, evoking grace, reverence and transcendence, as if it were rolled down the cathedral steps and given a new, carnal life in the vernacular of the streets.
The "featured" performers in this densely-packed, sixteen-track album comprise a "who's who" of southern soul notables—Big Pokey Bear, Tyree Neal, Crystal Thomas, Omar Cunningham, Coldrank, Dave Mack, Champagne, Robert Butler, Johnny James, Fya Redd, C Loc and Cizzle—cavorting in and around the capital city with champagne in hand in spinner-decorated cars like the Baton Rouge version of Manhattan trust-funders. The tracks alternate between the fast and slow, but (surprisingly for a hiphop-forged ethic) the emphasis is on the ballads and mid-tempo vehicles tending to the languid and romantic.
Highway Heavy isn't big on verses and chorus, much less bridges. He's content to seize a good riff and turn it over and over, basting its modest expectations with unfailingly sophisticated production and mixing, the latter always dominated by his trademark, deep-soul organ.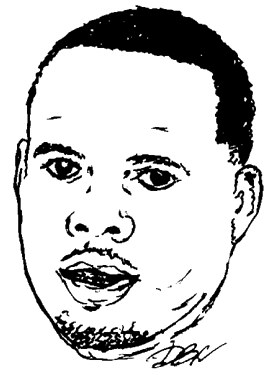 "Rain," with gravelly-voiced Johnny James—the Tom Waits of southern soul—on lead vocals, is a good example of how Heavy blends piano and organ, with the piano in the foreground for a change. And when Tyree Neal joins in with his tasty guitar-picking, as in "Stella," the music rises to an even more ethereal level.
But the base is always the Charles Lewis organ. The songs do sound all alike. You know immediately it's a Highway Heavy song—which is both a strength and a flaw. "Ride With Me (Reloaded)," with rapper C Loc, Tyree Neal, Johnny James and Robert Butler, is a good illustration of the pitfalls of the dripping-faucet, repetitive sound. On a Monday I might love it; on a Wednesday the repetition might annoy me to hell.
And yet the strengths far outweigh the flaws. The sheer musicality of songs like "I Think I'm In Love" (Coldrank), "Missing You" (Dave Mack) and "Private Party" (Dave Mack, Tyree Neal) is undeniable, and the tunes with their deep-soul keyboards linger long after hearing.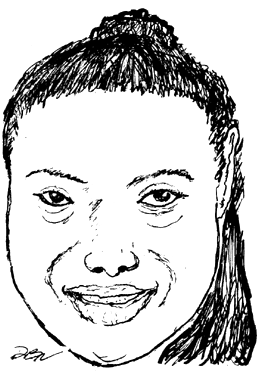 The epitome of this floating-on-clouds ecstasy occurs in "Mouth On You," the song that made Champagne infamous, in which Heavy's incredible organ and Tyree Neal's exquisite guitar combine on an instrumental track worth the price of admission before Champagne even opens her mouth. Yes, that's a pun. And yes, this is the scandalous but dead-on accurate primer on blow jobs whose YouTube page was finally taken down—evidently still as lyrically shocking today as Clarence Carter's "Strokin'" was to a far-more uptight and upright audience a half-century ago.
But disregarding the lyrics, the instrumental track to "Mouth On You" alone makes for heavenly listening. And on Pinky Ring 2, when "Mouth On You" segues into "Wrong Man" (Fya Redd, Omar Cunningham), it's a back-to-back musical experience second to none and a nifty summation of Highway Heavy at his best. And if you don't have Pinky Ring Music Vol. 2 (released in '21), you're missing out on a legitimate niche of southern soul music of the last half-decade.
By the way, in that initial conversation with Charles Lewis, years before he had thought of putting his music into compilations like Beat Flippa, he said, "We call it pinky ring music." "What do you mean by pinky ring?" I asked. Lewis explained that it was all about the "bling," the rap term for money. "Pinky ring" is how many diamonds you put on your fingers, and Highway Heavy has stayed true to that hiphop/gangsta context more than southern soul.
I mention this now because I'm not so sure Highway Heavy will continue his southern soul journey. The songs and their videos have diminished over the last year, and Heavy has even posted a couple of YouTube videos of himself doing rap (not recommended). So enjoy the music while you can. Who knows how long or how much is still coming? Although I do see a new Highway Heavy song sung by Champagne—"50 Bottles"—with a rap interlude by Highway Heavy just posted a few days ago. We shall see.
—Daddy B. Nice
---
---
Feedback, comments, information or questions for Daddy B. Nice?
Write to: daddybnice@southernsoulrnb.com