Daddy B. Nice's CD Reviews 2022
April 1, 2022
Nelson Curry: Evolution Of The Blues (Neo Blues Music)
Four Stars **** Distinguished effort. Should please old fans and gain new.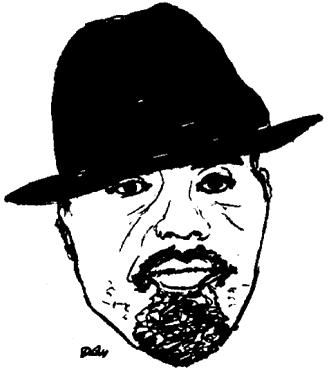 Nelson Curry's new album, EVOLUTION OF SOUL, comes eleven years after North Augusta, South Carolina's Klass Band Brotherhood (formerly Le Klass) blew up southern soul radio with "Sugaa Shack" from their 2011 "Out Of The Shadows Of Soul CD. Curry parted with the band (including his brother Allen) shortly after their second album "We Call The Shots In Soul," which included another classic hit single, "Dance Floor". And although Nelson has enjoyed a successful solo career, including winning Daddy B. Nice's Best Male Vocalist of 2018 for "Same Hotel," like Tre' Williams after leaving The Revelations he has never regained the live-band heights he experienced with Klass's national Blues Is Alright touring after "Sugaa Shack".
Perhaps aware of that discrepancy, Evolution Of Soul slips somewhat tentatively into the musical action with "Drinks On Me" and "Liquor House," picks up gradually beginning with "Pop That Lady" and "Pop That Thang" and really hits stride with "Party With Friends". This mid-tempo gem segues into a stirring personal hymn, "Father, Father" with universal qualities that reverberate long after the play ends. Next up is "Juke Joint," a light-as-a-feather, sugar-shack-like club jam. Both songs charted on Daddy B. Nice's Top 10 Singles back to back in February and March.
Nor is Nelson averse to delving further into the past, reviving and reprising "Honey Hole" from Klass's first album. "You Deserve Better" gives Curry a chance to stretch out on a majestic-tempoed ballad as well as a theme current in southern soul, as does "Big Thick," which Curry at one time considered as a thematic thread for the entire album.
Curry returns to personal reminiscence in "Mamma," and although not as successful as "Father, Father," the memories embedded in the lyrics imbue Curry's already sonorous vocal skills with an added dimension of emotional depth, and fittingly, the set culminates with a tune—"Sweet As Apple Pie"—that turns the personal back into the universal.
From "Sugaa Shack" with live bandmates to "Party Starter" with rappers Joe Nice and Blackfist, Nelson Curry has proven time and again that his carillon-pealing tenor can adapt to an amazing variety of influences. With its bazaar of styles and quirky, street-sourced interludes, Evolution Of Soul could easily have wound up a mess. Yet everything is pleasing to the ear and all of a fabric—all held together by Nelson Curry's trademark soulfulness.
—Daddy B. Nice
---
---
Feedback, comments, information or questions for Daddy B. Nice?
Write to: daddybnice@southernsoulrnb.com