Daddy B. Nice's CD Reviews 2022
February 13, 2022
Various Artists (Ecko): Blues Mix 32: Southern Soul Gold
Three Stars *** Solid. The artist's fans will enjoy.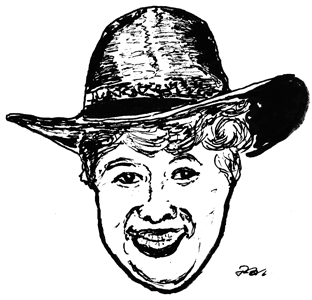 "I Wanna Chill," which opens up Blues Mix 32: Southern Soul Gold, Ecko's latest sampler, features Brenda Yancy, who reminds me of Stephanie Pickett in that she has the authentic roots, milieu and timing down but lacks first-rate vocal talent. That becomes obvious a few cuts later when you hear Ms. Jody singing "He's Coming In The Back Door" just a middle-of-the-road song for Ms Jody, but one that instantly conveys her singing charisma.
Brenda Yancy made an appearance on an earlier Ecko sampler (Blues Mix #9) a decade ago. Other than that, she's an unknown (Blues Critic calls her a "newcomer") with two new songs on Blues Mix 32. I'm not sure what producer John Ward sees in her to give her such a high-profile platform. Since I've seen her name listed as Brenda Yancy Williams, I've even wondered whether she might be the widow of Ward's late collaborator Morris J. Williams.
The real "southern soul gold" in Blues Mix 32 resides not in the new but the old. Look no further than David Brinston's "Two Way Love Affair" from David's golden (early) age, the era of "Party Til The Lights Go Out" and "Kick It". Or luxuriate in "Back Door Tipper" from O.B. Buchana when he was at the peak of his game. And it's not just the vocalists. The production will give old-timers (anyone listening before 2012) thrills. Deft. Swinging. Comfortable.
And although they're not blockbusters, Jaye Hammer's "Background Check" and "Strawberry Ice Cream Woman" carry on the hallowed tradition of vintage Brinston and Buchana with class and distinction. Stone River Record's prolific Big G appears to be filling the vacuum left by O.B. Buchana's apparent departure from the Ecko label. (O.B.'s latest single came out on Music Access.) G sounds as feisty and engaged as ever on his two featured tracks, one a remix of "I Can't Tell Nobody" with Ms. Jody.
Of the balance of new or nearly-new selections, Ju Evans "Tasty Girl," which charted here a couple of years ago, hasn't aged as well as I thought it would. Too slick and jingle-like for repeated listens, in my opinion. On the other hand, recent arrival Melvino's (Melvin Lee Smith) "Low Down Dirty Blues" has an interesting swagger and should burnish his growing reputation.
—Daddy B. Nice
Buy Blues Mix 32: Southern Soul Gold at Apple.
---
---
Feedback, comments, information or questions for Daddy B. Nice?
Write to: daddybnice@southernsoulrnb.com