Daddy B. Nice's replies to your letters – Mailbag August 2021
August 14, 2021
RE: Do You Have A List Of Stations That Play Southern Soul?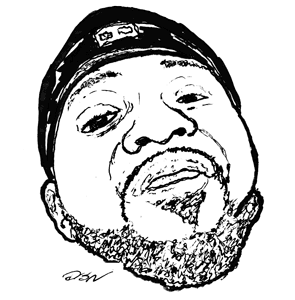 Pictured: Tucka
Just discovered your website, and it looks interesting…Maybe you already have something like this on the site and I haven't found it yet. But in case you don't, I'd like to see a list of radio stations that play southern soul and can be streamed. Seattle, where I live, is a pleasant city, but it's also a very white city. I currently stream blues and R&B shows on WWOZ New Orleans, WEVL Memphis, and KDHX St. Louis, but I'm always on the lookout for more stations to stream. Thank you.
Andrew
Daddy B. Nice replies:
Yes, I do, Andrew. Go to my LINKS page to find a number of stations where you can stream southern soul. These type of pages have fallen in disfavor in the last decade (maybe that's why you didn't find it) and I have to admit I haven't updated the site links in a while, but it will get you started. I didn't recognize any of the stations you said you currently stream, so I'm a little (and maybe mistakenly) skeptical of their content. It is so important to get the "real thing" when you're talking about southern soul. For instance, you mentioned a station in Memphis I'm not familiar with, while the majority of local southern soul fans in the area listen to WDIA in Memphis.
If you try no other station, you must listen to the "Grand-Daddy of All Southern Soul stations," the station that turned my life around a quarter-century ago and made me an advocate for southern soul, WMPR, Jackson, Mississippi. As far as I know, it is still the only station in America that plays southern soul on a daily basis. Almost all the other stations specialize in weekend—that is, Saturday—programs. WMPR Jackson (started and managed by the late Charles Evers, brother of slain civil rights legend Medgar Evers) plays gospel in the mornings, but at 1 pm Central Time Zone every afternoon they feature southern soul music with the legendary DJ Ragman. DJ Handyman takes over later in the afternoon, but he is sometimes co-opted by community programming. These two deejays have forgotten more about southern soul and the blues (as it's played in the South) than most "experts" will ever know. And don't forget to check out national syndicators (also listed in the LINKS page) like Rojene Bailey, Cassie Fox and JazziA, who are aired in surprising places all over the nation.
August 7, 2021
Re: Arthur Foy
Please help us to replace the CD we purchased from you titled "I Like Kissing On You" $8.99. We initially spoke with a female. We'd love to purchase more and if you have them on a thumb drive, it's better for the Veterans.
We're Caregivers and Disabled Veterans and love these blues. We wish to have this on CD and a thumb drive as well.
Please help us as our cd is scratched. We hope that you will give us a call.
Sincerely,
Rosa
Caregiver / Veterans Administration
Bobby
Disabled Veteran / Wounded Warrior
Daddy B. Nice replies:
My daughter is retired career military (pilot in Marines, Coast Guard) and thankfully she was never wounded or disabled. So from your Daddy B. Nice and I'm sure all of my readers…we appreciate the sacrifices made by the veterans you represent.
Regarding your question about the Arthur Foy CD, I am sure you never bought it from me because I never had it for sale. Having said that, I love me some Arthur Foy. The only Foy single I have in my library (and the only one I was ever able to get) is "Don't Stop My Party".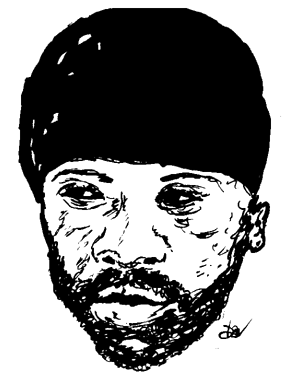 But the good news is that the album I Like Kissing On You, including "Don't Stop My Party" produced by the legendary Carl Marshall, is available on Amazon (click the link). The audio CD is pricey ($79.95, only two copies available) but there's an audio cassette (again only two copies available) for $5.97. I hope this helps.
Buy Arthur Foy's out-of-print I Like Kissing On You CD at Amazon.
Read Daddy B. Nice's Artist Guide to Arthur Foy.
Bobby replies:
Good afternoon,
Thank you so much for your response.
We first want to thank your daughter and the entire family for serving this great Nation, her sacrifices in every endeavor and I have to say God bless you all.
We were able to find the CD, no thumb drive as of yet, but we can download this to one. It must have been someone at Susie Q but this new one came from another vendor and was only $12.99. Initially, we saw this at Amazon and one other establishment for more than $800.00, but cannot understand why the cost.
Again, thank you for a response and for continually being there.
Take care, stay safe:)
August 4, 2021
What happen to lady j why we cannot find and buy her music?
odessagilda
how can i order lady j same old bullshit going down song
martha 
Daddy B. Nice replies: 
You just missed a big round of letters and replies a few months ago. The records are out of print. Keep watching those YouTube videos! In the meantime, check out what I'm talking about with Lady J's What Goes Around Comes Around.Or…if you have an extra thousand bucks burdening your pocketbook, there's always the sole copy of Lady J's Sneakin' Love for only $902.81! Well, now that you're probably totally freaked out, here's something a little more sensible: a site where you can download Lady J's album MISSING YOU. with my all-time, favorite Lady J tune and vocal: "Part Time Lover". 
Feedback, comments, information or questions for Daddy B. Nice?
Write to: daddybnice@southernsoulrnb.com