Daddy B. Nice's Corner January 2020 – news and opinion on Southern Soul RnB music and artists
January 1, 2020
2019: The Year In Southern Soul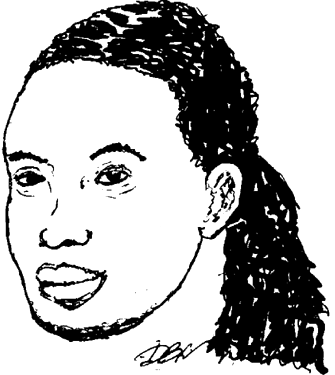 Thrown down like a gauntlet near the end of 2018, Tucka's album "Working With The Feeling" was a challenge to every other artist to match or surpass in 2019, and although many recording artists arguably came close, no one succeeded at de-throning the sugar-coated vocalist from Louisiana. "Big Train" (DBN's #1 Song of the Year) crested in the first quarter of 2019 and found the pillow-talking candy-lander banging away at his own unique, acoustic version of the blues.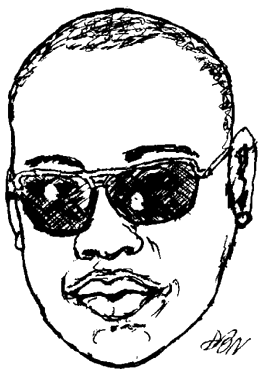 As for the challengers, just about everybody who was anybody among the major artists put out an album. Avail Hollywood, J-Wonn, L.J. Echols, T.K. Soul, O.B. Buchana, J. Red, Bigg Robb, Big G, Ms. Jody, Vick Allen, Sir Charles Jones, Willie Clayton and Calvin Richardson among others all published new collections, making 2019 a banner year for recording. But although the collective material was of high quality, none were career-defining albums for the individual artists, nor were any industry-shaking events in the way that Pokey Bear's "My Sidepiece" continued to be.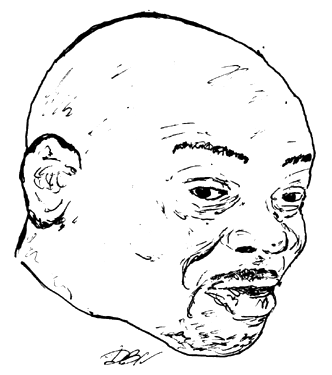 In fact, the one major artist who didn't record a long-play set–Pokey Bear– dominated the southern soul concert circuit as the #1 headliner along with Tucka, making Louisiana (Pokey's new home via Houston) doubly relevant. When Daddy B. Nice posted the annual Blues Is Alright Tour for the first quarter of 2020, Pokey Bear was the single artist to ace every venue–in demand everywhere.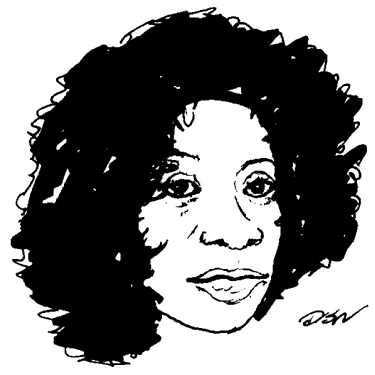 Once again, the Grim Reaper tiptoed relatively quietly through the year. Certainly, there was no attrition to compare to the early years of the new century, when the old-generation southern soul performers (Johnnie Taylor, et.al.) passed in droves. But those few who were "taken" in 2019 left mourners in their wake. Katrenia Jefferson died in February,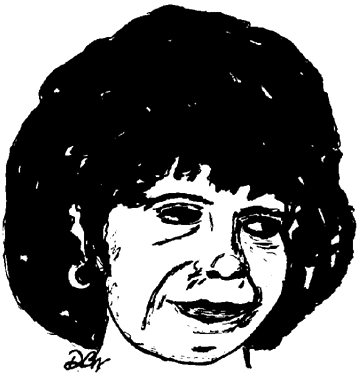 Bishop Bullwinkle in June, and Pat Brown in September. Jackson, Mississippi-based singers Jefferson and Pat Brown were local secrets and Delta legends for most of their careers, only gaining greater notoriety in the decade leading up to their deaths.
Bishop Bullwinkle was a one-of-a-kind case.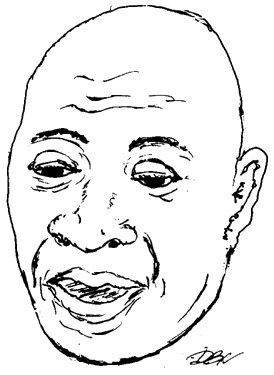 His candid views on church and black culture in "Hell Naw To The Naw Naw" went viral and made the unknown septuagenarian a celebrity and concert headliner. Yet so fragile was his fame that his death went unnoticed until Daddy B. Nice posted a "belated obituary". Ironically, a posthumous digital album–The Da Vinci Code, Bullwinkle's first and last–was published two months to the day after he passed.
The year's music, as usual, spanned everything from the Dionysian celebration of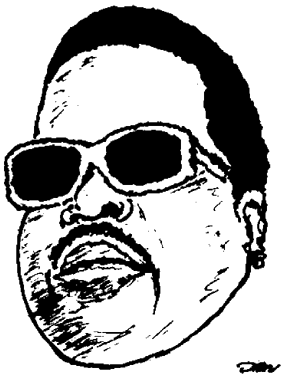 the carnal to the righteous defense of women and their bodies. In "Don't Be Ashamed" Bigg Robb sang:
"I see you standing in the middle,
Just hating on yourself.
God made you the way he wants you,
Unlike nobody else.
Don't be ashamed, babe.
Don't be ashamed…"
And in "Happy Weight" newcomers The Jay Morris Group sang:
"She's been gaining weight
She's gaining that happy weight.
Said I love the way it look on her,
Because it's all in the right place."
As for the prurient, 2019 saw the release of perhaps the single most shocking tune since Clarence Carter's X-rated "Strokin'". (Marvin Sease's "Candy Licker" doesn't even come close.)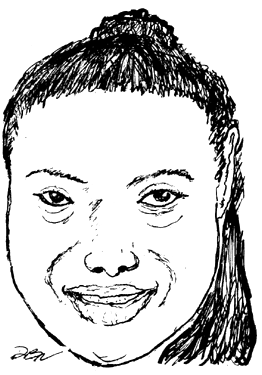 The new song was "Mouth On You".Over an intoxicating instrumental track (Baton Rouge producer Highway Heavy on deep-soul keyboard, Tyree Neal–of the Louisiana Neal family–on guitar), Champagne sang:
"From the ear to the neck to the nipple,
Unbuckle his pants, licking down his zipper…"
…And from there it went places you've never heard on record before. As one woman responded on the song's YouTube page, "Is THIS what we're doing now?"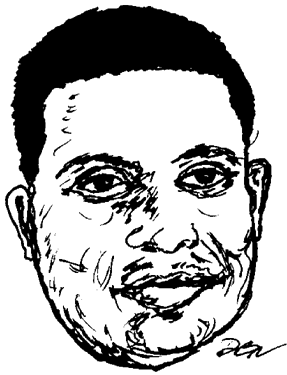 Never fear.  The offended could find solace in Vick Allen's "Superstar," in which he sang:
"If you're taking good care of your kids,
Working hard, paying all of your bills…
Girl, you're a superstar, that's what you are."
And yet, female performers, as a group, were hanging by their fingernails in 2019.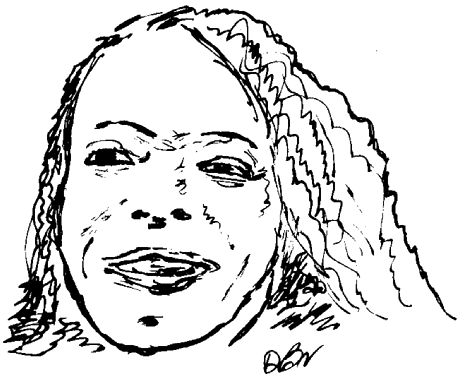 Nellie "Tiger" Travis didn't record. Nor did Sweet Angel. Sheba Potts-Wright, Lacee and Karen Wolfe released singles and generally stayed home. And with Denise LaSalle gone but not forgotten, and Peggy Scott-Adams, Shirley Brown and other seniors largely absent, the ranks of female southern soul singers appeared as fragile as ever.
Traditionalists would say it has always been so. A wave of talented new female singers appeared, as they do every year, but the turnover rate remained high, and scoring gigs remained harder for women than for men. Travis, among all the divas, was most in demand, buoyed by her hit, "Mr. Sexy Man" and a conscientious approach to touring. Ms. Jody was the only major female artist to record an album.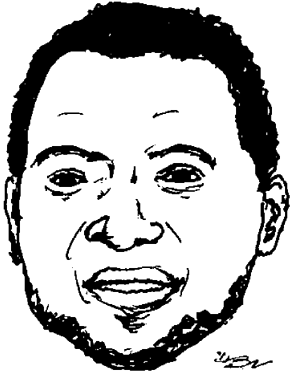 Following 2018's "Black Horse" (Jeter Jones) and other "ride-em-up" lyrics, cowboys, horses, rodeos and trail rides all continued as oft-used metaphors in 2019. A bounty of popular videos took place in the country, including one that epitomized the scene:
Listen to Sir Charles Jones and Jeter Jones singing "Trailride" on YouTube.
R.T. Taylor (produced by Ronald "Slack" Jefferson) made the distinction between "ponies" and "mules" obvious, declaring in "It's A Mule" that:
"It's not no god-damned pony,
It's a mule."
And Sassy D., in a duet with Jeter Jones ("She Wanna Ride"), confessed she had a "Clydesdale on her mind".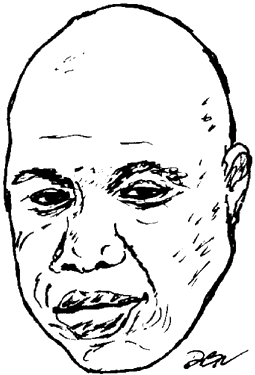 Phenomenal growth and its dark side, attrition, defined the southern soul genre in 2019. The number of debut artists continued to swell beyond anything seen in the aughts. The carousel of artists circled merrily, some on, some off. Longtime fans could exult in the unprecedented popularity of the genre, but it was happening in a way few insiders predicted. Who would have thought, for example, that the brilliant vocal stylist and young-guy-heir to the J.T. generation, Willie Clayton, would become the odd-man-out in the current scene–overlooked and seldom performing?
The new creative hotbed of the music was Louisiana and the continuing emergence of a new generation of artist/producers led by Pokey Bear, Tucka, Beat Flippa, Highway Heavy, Jeter Jones and Ronald "Slack" Jefferson, whose SLACK: My Music, My Friends: Southern Soul Compilation was the most content-rich and inclusive collection of the year. Near year's end, veteran Donnie Ray's career was all but rejuvenated by his first Beat Flippa-produced single, "She's Just My Girlfriend".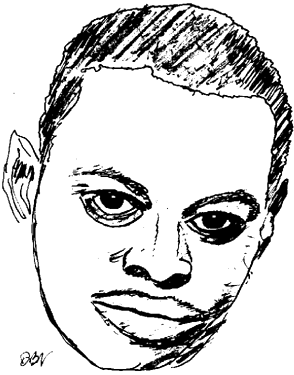 So while southern soul's younger-generation royalty–Sir Charles Jones, O.B. Buchana, T.K. Soul, et.al.–continued to mature into middle-aged artists and build new levels of popularity, something totally unforeseen happened. They were eclipsed by a new type of artist, outsider/newcomers like Pokey Bear and Tucka, who brought in fans (like the many millions infatuated with Pokey's "My Sidepiece") on a scale never seen before. In 2019, for the first time in years, a southern soul concert-goer could have the flesh-pinching, "Am-I-dreaming?" experience of attending a multi-act concert (including Pokey Bear) and NOT seeing Sir Charles Jones close out the show.
–Daddy B. Nice
---
---