Daddy B. Nice's Top 10 "BREAKING" Southern Soul Singles Preview
OCTOBER 2019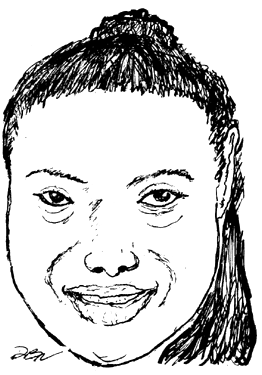 1. "(Let Me Put My) Mouth On You" – Highway Heavy featuring Champagne
The power to shock (especially sexually) is part of what southern soul has always had to offer its fans, regardless of what made it onto the radio. Think of Bobby Rush singing X-rated versions of "Bare Mouth Woman" ("with no teeth in her head") to raucous audiences in small clubs. Think of mainstream southern soul artists as cherished as Clarence Carter ("Strokin'"), Marvin Sease ("Candy Licker"), Millie Jackson, Jackie Neal, Ms. Jody, LaMorris Williams, Sweet Angel, Chick Willis and Bigg Robb: they all provoked and titillated their audiences with sexual explicitness. "Mouth On You" is great music and a continuation of Highway Heavy's (Charles Lewis's) work with Pokey Bear ("My Sidepiece") Cold Drank ("Three"), Sweet Johnny James and most recently Fya Redd ("Wrong Man").
Listen to Champagne singing "Mouth On You" on YouTube.
2. "Tell On You" – L.J. Echols
The first single from L.J.'s new album, Call 911, also has a deep-soul, Highway Heavy-like organ/keyboard background that resonates with melody and message long after listening.
Listen to L.J. Echols singing "Tell On You" on YouTube.
3. "A Man Like That" Ms. Jody
In the same way Floyd Hamberlin is the perfect songwriting vehicle for Nellie "Tiger' Travis and the late Jimmy Lewis for Peggy Scott-Adams, the duo of John Cummings and John Ward is the perfect vehicle for Ms. Jody–relaxed, homespun and yarn-spinning. From Ms. Jody's new album, Get It! Get It.
Listen to Ms. Jody singing "A Man Like That" on YouTube.
4. "Too Late" – LaMorris Williams
LaMorris reminds us he's right up there with J-Wonn as southern soul's answer to, "Who is the romantic vocalist to succeed Al Green?" Refreshingly realistic lyrics.
Listen to LaMorris Williams singing "Too Late" on YouTube.
5. "Fish Fry" – Jennifer Watts featuring Unkle Phunk
The lyrics say zydeco but it's not; it's r&b with a strong twist of early rock and roll. It's just pure fun. Check out the debut album, The Foxy Lady Of Southern Soul.
Listen to Jennifer Watts singing "Fish Fry" on YouTube.
6. "Trail Ride" – Sir Charles Jones featuring Jeter Jones
"Old Town Road" (Lil' Nas featuring Billy Ray Cyrus), the black country song that went viral after (or before?) being banned by country radio, must have had a profound influence on Jeter Jones. He did his own version earlier this year, and this duet with Charles appears to be yet another iteration of the infectious foot-stomper.
Listen to Sir Charles Jones and Jeter Jones singing "Trail Ride" on YouTube.
7. "In A Coma" – Chuck Strong
One of Daddy B. Nice's original Top 100 southern soul artists, Chuck Strong returns with a powerful ballad that mirrors something I told a friend after the demise of my second marriage: "I feel like Rip Van Winkle awaking from a twenty-year nap."
Listen to Chuck Strong singing "In A Coma" on SoundCloud.
8. "Enjoying My Life" – King Fred
The idiosyncratic Fred Hicks records one of his most imaginative songs yet. From his new album, A Taste Of Soul.
Listen to King Fred singing "Enjoying My Life" on YouTube.
9. "Hey Hey Bobby Rush" Bobby Rush
The first three cuts from Bobby Rush's new album,"Sitting On Top Of The Blues" are all terrific uptempo radio fodder. "Hey Hey Bobby Rush" features the best live horn section heard in a southern soul song in a coon's age. "Good Stuff" features some of the best blues harp to be heard since Bobby's last, Grammy-winning album, Porcupine Meat, and lyrically, "Get Out Of Here (A Dog Named Bo)" recounts the travails of a would-be, courting blues singer–pure Bobby Rush.
Listen to Bobby Rush singing "Hey Hey Bobby Rush" on YouTube.
10. "Here In The South (Remix)" – John Cummings
Yes, this is the same, Ecko-affiliated songwriter–Big John Cummings–profiled in the bullet capsule for Ms. Jody's "A Man Like That" above (#3, October '19). From the new sampler Blues Mix 29: Grown & Sexy Soul, this electronic/funk remix recaps the even better (well, arguably) Cummings original published in Blues Mix 11: Sweet Soul Blues.
Listen to John Cummings singing "Here In The South (Remix)" on YouTube.
---
---
Feedback, comments, information or questions for Daddy B. Nice?
Write to: daddybnice@southernsoulrnb.com