Daddy B. Nice's Top 10 "BREAKING" Southern Soul Singles
TOP 10 May 2021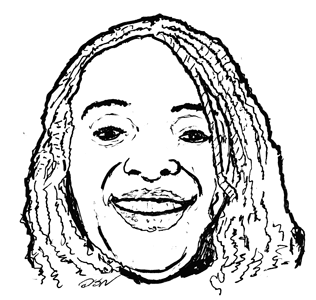 1. "My Baby"——-Nellie "Tiger" Travis & O.B. Buchana
In this unlikeliest of pairings, both Nellie and O.B. rise to the occasion, delivering their best vocals in years. Nellie really brings out the best in O.B. The songwriting and arranging by Omar Cunningham, who can also be heard on background vocals, is crucial. On a "forever and ever" after the bridge, Nellie's voice wavers, flat for a split-second, then immediately recovers, like a ballerina making a bejeweled ballet audience gasp and clap after a difficult pirouette in Lincoln Center.
Listen to Nellie "Tiger" Travis and O.B. Buchana singing "My Baby" on YouTube.
2. "Da Loving Hit Different"—–Avail Hollywood
No man is an island, but Avail Hollywood comes close. His style is without precedent. Here he returns to his métier, female-swooning ballads, with devastating effectiveness. The arrangement is appropriately glamorous.
Listen to Avail Hollywood singing "Da Loving Hit Different" on YouTube.
3. "I Didn't Know Your Grandma Could Drop It Like That"——Stan Butler
Blazing guitars, simple melodies and down-home country vocals…This is the Stan Butler we want to hear. Oh, and it doesn't hurt that he's singing about "grandmas" again. Near the two-minute mark Stan segues into his Deacon LowDown voice from "Cowboy Ride" and it is bliss. He should adopt the Deacon garb (cowboy hat, drawers and a big bushy beard) as his stage persona.
Watch Stan Butler singing "Grandma Drop It Like That" with live grandma dancers from the audience.
4. "Bring The Freak Out"—–T.K. Soul
What begins as an ultra-simple, synth-hook exercise takes on texture and depth the minute T.K. sings, "Fellas…/Let me tell you 'bout this woman I admire…" You know instantly you're in the presence of an inspired vocalist.
Listen to T.K. Soul singing "Bring The Freak Out In Me" on YouTube.
5. "Stay Together (Remix)"——Karen Wolfe feat. Calvin Richardson 
"Stay Together" walks a very fine line for a secular song. When Karen sings, "The family that prays together/Stays together…," it verges on gospel—old-school, smooth and sentimental—and the original release a month ago exhibited some of those flaws. The remix, on the other hand, captures the magic of Karen's authentic southern soul voice, grounding "Stay Together" in a reality the audience can relate to. Partner Calvin Richardson lends a searing vocal. 
Listen to Karen Wolfe and Calvin Richardson singing "Stay Together (Remix)" on YouTube.
6. "This Is How We Do It In The Club"——Wendell B.
"In The Club" is about the only song I haven't featured from Real Talk in the last six months. What turned me around was the video—seeing all those sophisticated St. Louis friends of Wendell's grooving on the dance floor—and I've been grooving to it ever since.
Listen to Wendell B singing "This Is How We Do It In The Club" on YouTube.
7. "Super Love"——H-Town
Am I permitted to feature a successful mainstream R&B group? Daddy B Nice is nodding yes. "Super Love" sure sounds like southern soul to me.
Listen to H-Town (Shazam Conner & GI Jackson) singing "Super Love" on YouTube.
8. "Eat That Cake"—-Tasha Mac
What appears on first impression to be a simple pound cake is actually a multi-layered wedding cake with all the special icings. The instrumental track is inspired and generous, and the slow-motion vocal unexpectedly refined. From Tasha Mac's new You're Not My Competition CD.
Listen to Tasha Mac singing "Eat That Cake" on YouTube.
9. "Loving Me"—–Joe D
The best of many male debut artist tracks this month.
Listen to Joe D singing "Loving Me" on YouTube.
10. "Mr. Good Time"———Portia P
The best of many female debut artist tracks this month.
Listen to Portia P singing "Mr. Good Time" on YouTube.
---
---
Feedback, comments, information or questions for Daddy B. Nice?
Write to: daddybnice@southernsoulrnb.com