Daddy B. Nice's Top 10 "BREAKING" Southern Soul Singles Preview
TOP 10 July 2020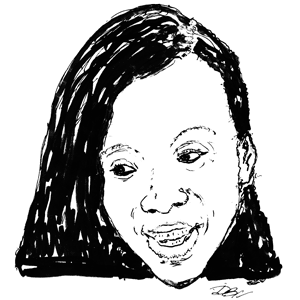 1. "(I) Put It On Him"—-Dee Dee Simon
Dee Dee Simon hits the sweet spot of southern soul in this smashing culmination to her quest for a hit single, "southern-soul style". Not only is it great music. Dee Dee sings it with a technical intensity and passion few divas even dream of. This anthem goes on southern soul's top shelf and will be played–as Vick Allen says in "Soul Music"–"twenty years from now".
Listen to Dee Dee Simon singing "Put It On Him" on YouTube.
2. "I Got That Good Good"—-Kinnie Ken feat. Sojo
You'll be saying, "Put it on me, big boy!" Kinnie Ken has a big, burly voice, with a female co-singer (Sojo) who can match his power. The strength of the record is in its over-sized vocals.
Listen to Kinnie Ken and Sojo singing "I Got That Good Good" on YouTube.
3. "Cadillac Willie"—-Wendell B
The secret to this song is not in the lyrics, which are incredibly likable, descriptive and exotic. I've been waiting to see if the music–specifically the tempo/rhythm–would endure, and it does. Wendell scores his third consecutive top ten single.
Listen to Wendell B singing "Cadillac Willie" on YouTube.
4. "Touch Me"—-J-Wonn
With "Yo Love, Baby" (January '20) and now this song, "Touch Me" (July '20), J-Wonn has taken his writing to a new level, making his total package–writing and performance–first-rank, unparalleled for sheer hormonal excitement.
Listen to J-Wonn singing "Touch Me" on YouTube.
5. "Southern Soul"—-R.T. Taylor
"Do you wanna go to southern soul?" R.T. asks. "Yes, I do," I answer breathlessly. Southern soul is the place-name of the club we lucky few enjoy. This beautiful ballad and message is anchored by the truly unique vocal quality of its ageless singer. Slack on the track.
Listen to R.T. Taylor singing "Southern Soul" on YouTube.
6."Sad Rat"—–Chris Ivy feat. Omar Cunningham
Now this is what drives the black academics nuts and makes them even more determined to sweep southern soul music under the rug: chitlin' circuit balladeers in a "sidepiece" culture justifying polygamy on the basis of the pain a monogamous husband feels when cuckolded. This song has been waiting in my "wings" for months. For a long time I couldn't get past the "rat"stuff, but I began to enjoy and revel in its Harrison Calloway-at-Malaco-like instrumental track. And the vocals are good.
Listen to Chris Ivy and Omar Cunningham singing "Sad Rat" on YouTube.
7. "City County BooThang"—-Mr. Lyve
The vocal's tentative at times, the production sketchy, the mix off, but the ingredients of a hit single are here: great tempo, melody and lyrics. "Drives a Mercedes/But she still rides horses too…"
Listen to Mr. Lyve singing "City County BooThang" on YouTube.
8. "One Lover To Another"/ "One Freak To Another"—-Sheba Potts-Wright
Take your pick. They're the same song. Your Daddy B Nice gravitated naturally to "One Freak To Another".
Listen to Sheba Potts-Wright singing "One Freak To Another" on YouTube.
9. "Loopty Loop"—-Arthur Young
He's a natural, and if the breaks break right, he should have a long career.
Listen to Arthur Young singing "Loopty Loop" on YouTube.
10. "Teacha Wha You Ought to Know"—-Jennifer Watts
This song's been marinating for about a year. What has me hooked is the chord change (or bridge) that begins with the lyrics–
"I'm gonna give you everything
You've been missing,
What them school teachers
Didn't mention…"
In that moment the song rocks hypnotically. It mesmerizes.
Listen to Jennifer Watts singing "Teacha Wha You Ought to Know" on YouTube.
---
---
Feedback, comments, information or questions for Daddy B. Nice?
Write to: daddybnice@southernsoulrnb.com