Daddy B. Nice's Top 10 "BREAKING" Southern Soul Singles
TOP 10 FEBRUARY 2021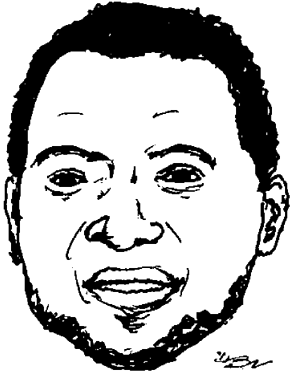 1. "Love You Down"—–JD feat. Jeter Jones
"It never really mattered too much to me, / That you were just too damned old for me…." JD and Jeter Jones turn "grown folks music" on its head. Now it's young folks banging on the green door, wanting to get in on the excitement. "I can do what guys their age can do," JD insists. If this song doesn't get you dancing, nothing will. From Jeter's new, dulcet-sounding sampler, Da Fish Grease Friday.
Listen to JD and Jeter Jones singing "Love You Down" on YouTube.
2. "It's About To Go Down"—–Jeter Jones feat. Billy Cook
"About To Go Down" eulogizes the moment every man in love fixes his every waking thought upon. "She ain't had a man in awhile,/ But she said tonight it's about to go down." Another tuneful single from Jeter Jones' new Fish Grease Friday sampler.
Listen to Jeter Jones and Billy Cook singing "It's About To Go Down" on YouTube.
3. "All Because Of Me"—–Stevie J. Bluez
In 2008 a new artist named Stevie Jay recorded the song that would make him a name in southern soul music. The original online platform for "Because Of Me" was removed but Stevie J. (his new name) republished "Because Of Me" on his double-album DIVERSITY PROJECT in 2012. Now Stevie J. Bluez (his latest name) presents the first full and satisfying remix of "Because Of Me" on his new 2021 album, Quarantined.
Listen to Stevie J. Blues singing "All Because Of Me" on YouTube.
4. "Headz Or Tailz: The Crawfish Song"—–Hump Dogg feat. Nebu
This entertaining ditty on the pleasures of eating crawfish came out in mid-2020 but failed to make an impression. Now Cupid has recorded an equally amusing (and perhaps a little slicker and commercial) version called, simply, "Crawfish". The husky-voiced Nebu guests on both versions and delivers the chorus with amiable verve.
Listen to Hump Dog and Nebu singing "The Crawfish Song" on YouTube.
5. "Come See About Me"—–Jaye Hammer
Jaye Hammer rocks his way home with one of the best mid-tempo tunes of the new year, from his new "It's Jaye Hammer Time" CD.
Listen to Jaye Hammer singing "Come See About Me" on YouTube.
6. "On My Way To Memphis"—-Omar Cunningham
Can southern soul be this unashamedly romantic and beautiful? That's the question that's been floating around in my mind the last few months as I've debated whether "On My Way To Memphis" is a potential hit single. I finally have the answer. Yes. From Omar's new album, Certified.
Listen to Omar Cunningham singing "On My Way To Memphis" on YouTube.
7. "My Weakness"—-Baby Drew feat. Sir Charles Jones & Nina Stacks
Whoooah! Sir Charles The Balladeer would kill for a tough club jam like this, and indeed he kills it. One of his finest non-ballad projects in a long time.
Listen to Sir Charles Jones, Baby Drew & Nina Stacks singing "My Weakness" on YouTube.
8. "Lay With Me Tonight"—-DeShay feat. Volton Wright
Volton Wright is making a name for himself as a premier slow-jam singer, and I think we can safely say that DeShay grew up on Beyonce.
Listen to Volton Wright and DeShay singing "Lay With Me Tonight" on YouTube.
9. "(You Know) What I Like"—-Mississippi Hummin' Boy feat. Omar Cunningham, Sir Charles Jones & K. Monique
A dazzling ballad brimming with vocal talent.
Listen to the Mississippi Hummin' Boy and friends singing "You Know What I Like" on YouTube.
10. "Time To Let Go"—-Vick Allen
A typical Vick Allen repast with all the musical trimmings.
Feedback, comments, information or questions for Daddy B. Nice?
Write to: daddybnice@southernsoulrnb.com