Daddy B. Nice's Top 10 "BREAKING" Southern Soul Singles Preview
TOP 10 December 2019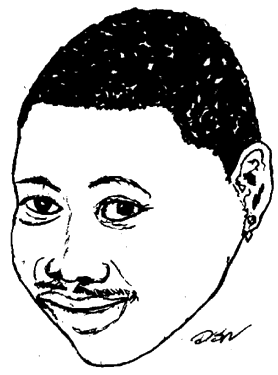 1. "She's Just My Girl-friend" —– Donnie Ray
One of the great things about music is we can allow our celebrities to live out scenarios–good or bad–we couldn't or wouldn't accomplish ourselves. Although most women disapprove of the whole "sidepiece/other woman" culture, they know it's ingrained in a certain type of man, a man whom Donnie Ray captures with stubborn, passionate precision. Donnie Ray's best since Who's Rocking You?" Beat Flippa on the track!
Listen to Donnie Ray singing "She's Just My Girlfriend" on YouTube.
2. "It's A Mule"—–R.T. Taylor
Obscure, from an overlooked album, and from an obscure artist (whose name–even if he was famous–would be hard to remember), this song reminds me of–and makes me feel as good as–the original "Mississippi Boy,"which was just as obscure once upon a time. Like "M.B.," "It's A Mule" doesn't sound like much at first, but stay with it and you'll realize it runs on 100% below-the-belt heart. Slack on the track! Read Daddy B. Nice's five-star review.
Listen to R.T. Taylor singing "It's A Mule" on YouTube.
3. "Still Learning 'Bout Love"—-Wendell B. & Soul Music Representatives
Wendell B., Jason Little, Curtis Jefferson & Magic One collaborate on a six-minute, quintessentially "Boss"-like, and Barry-White-deep Wendell B. slow jam. This song is going to rocket up the charts and blow up You-Tube.
Listen to Wendell B. & friends singing "Still Learning 'Bout Love" on YouTube.
4. "Package"——Jeter Jones
Evocative package, too, with a push and pull like a full-moon tide. I'd characterize this song–or at least the genesis of this song–as a Jeter Jones homage to T.K. Soul's electronic style: find a good hook and work it to death.
Listen to Jeter Jones singing "Package" on YouTube.
5. "Out In The Country"—–R&B Pooh
Very catchy, mid-tempo song by a new artist promoted by Jones Boys Entertainment (Jeter Jones, et.al.). New video just posted (12/7/19)!
Listen to R&B Pooh singing "Out In The Country" on YouTube.
6. "Get It My Way"—–Tasha Mac
Tasha Mac is yet another prime offering from the Jones Boys and producer "Slack" Jefferson. Her style owes a lot to Crystal Thomas and Lady Q, her predecessors in the Jones constellation. Jeter sings a verse.
Listen to Tasha Mac singing "Get It My Way" on YouTube.
7. "Can I Take You Home?"—-Ghetto Cowboy featuring Tucka
This is the charismatic hit single from Ghetto Cowboy's new album, Southern Soul Legend.
Listen to Ghetto Cowboy and Tucka singing "Can I Take You Home?" on YouTube.
8. "Got To Find Me A Lover"—–Malcom Allen
One of the best of many worthy singles on producer Ronald Jefferson's Slack: My Music, My Friends Southern Soul Compilation.
Listen to Malcom Allen singing "Got To Find Me A Lover" on YouTube.
9. "Left Hand Man"—–Lamar Brace
Here's a young southern soul artist making his bid to move up in the ranks. "Left Hand Man" is the new single from his just-released album, From The Soul.
Listen to Lamar Brace singing "Left Hand Man" on YouTube.
10. "Living Years"—-Stevie J.
Domestic strife, southern soul style from the seasoned singer/guitarist. From the new Sir Charles Jones sampler, Sir Charles Jones & Family Vol. 1.
Listen to Stevie J. singing "Living Years" on YouTube.
---
---
Feedback, comments, information or questions for Daddy B. Nice?
Write to: daddybnice@southernsoulrnb.com