Daddy B. Nice's Top 10 "BREAKING" Southern Soul Singles Preview
TOP 10 AUGUST 2019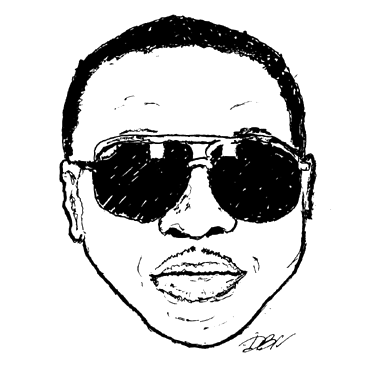 1.  "Love Stand" – Mr. Smoke
From Mr. Smoke's debut album, Who Want Smoke?, "Love Stand" is a ballad in the deep, soulful tradition of "I'm Trapped" by Carl Sims, who coincidentally released his annual single this month (scroll down to #9), two decades after he helped jump-start contemporary southern soul in Shreveport, Louisiana. The beat goes on, and the torch is passed.
Listen to Mr. Smoke singing "Love Stand" on YouTube.
See Daddy B. Nice's Mr. Smoke: New Album Alert!
2. "A Woman Like You" – Darnell Da' Bachelor
"The house is always clean, woman / When I come home."Lyrics like these are the reason southern soul is snubbed by "urban" main-streamers, but Darnell "gets" southern soul. It's personal (not political), straight-
forward (not satirical) and unlike many first-timers, Darnell truly understands southern soul technically. This is a debut that, while maybe not as powerful as J-Wonn's "I Got This Record," can be put up beside it on the top shelf.
Listen to Darnell Da' Bachelor singing "A Woman Like You" on YouTube.
3. "No One" – Vick Allen
This is the most southern-soulful of the tunes on Vick's new Untouchable album. Naturally, I love it for that–especially the synth-instrumental echoes of vintage Jesse Graham and Eddie Holloway. I'll post a congratu-
lations to any reader who can identify the even earlier soul-music source for the "You will never, ever find anyone" line in the chorus.
Listen to Vick Allen singing "No One" on YouTube.
4. "Don't Be Ashamed (Swing-Out Mix)" – Bigg Robb
We're talking about vocally-enhanced soulfulness on a level no one else has ever achieved, a sophistication (paradoxically) that we southern soul fanatics take for granted, as we would a "natural" voice. Following up last month's #1 single, from Bigg Robb's new Good Muzic album.
Listen to Bigg Robb singing "Don't Be Ashamed (Swing-Out Mix)" on YouTube.
5. "I'd Go Back" – Big G
Some people say "live" musicians such as Big G uses with deft skill in "I'd Go Back" just won't "fly" in certain southern soul markets. That would be a shame, wouldn't it? I don't know any deejays who have gone that far; if you do, tell them to write me.
Listen to Big G singing "I'd Go Back" on YouTube.
Watch for the upcoming CD Review.
6. "3 Legs"—–Annie Washington featuring Tim Williams
Annie Washington almost took the name "Ms. B" until your Daddy B. Nice advised her that southern soul already had a Miz B. The original Miz B. had a lusty underground hit with "My Name Is Dollars" (still un-YouTubed) co-performed with a deep-voiced, masculine partner, and perhaps Annie was inspired by that tune in bringing Tim Williams into "3 Legs"–male brawn to match her female brawn. The result is a song that, while not "When A Man Loves A Woman," is drenched in a Percy Sledge-like, deep-soul ambience. Haven't a clue–well, just a couple–what "3 Legs" really means.
Listen to Annie Washington and Tim Williams singing "3 Legs" on YouTube.
7. "You Walk Like It's Good" – Jarvis Greene
Nice stepping tempo, melody and atmosphere. I'm not sure, but I believe this is the new Georgia artist who has recorded a few songs under, variously, "Jarvis" or "Jarvis Greene" in the last couple of years, including a funny, X-rated track I would have given special kudos to but can no longer find in my library or YouTube.
Listen to Jarvis Greene singing "You Walk Like It's Good" on YouTube.
8. "She Wanna Ride" – Sassy D. featuring Jeter Jones
I went back to listen to Jeter's "Black Horse" to see how closely "She Wanna Ride" copied it and it's much the same. "She Wanna Ride" is also a dominant refrain in "Black Horse"–both produced by Beat Flippa. Former hiphopper (aren't they all?) Sassy D is quite the collaborator. In addition to Jeter Jones her cohort list includes Adrian Bagher, Roi Anthony, ColdDrank and Mr. Amazing Prince of Blues, but my favorite Sassy D is her girlish-tinged, double-tracked, solo lead on "I Changed My Mind".
Listen to Sassy D. "She Wanna Ride"
9. "Good Ole Boy" – Carl Sims
See #1 Single above.
Listen to Carl Sims singing "Good Ole Boy" on YouTube.
10. "Strong Woman" – Fat Daddy
I've been suppressing this song from Fat Daddy's debut album Gone To Love You Right because, like Bishop Bullwinkle appropriating Bigg Robb's instrumental track for "Hell Naw To The Naw Naw," Fat Daddy cannibalizes Jesse Graham's "Mr. Mailman". Now, after a year of abstinence, I still crave hearing "Strong Woman," with its thumping bass line and ethereal strings–and, truth is, I've gotten used to it.
Listen to Fat Daddy singing "Strong Woman" on YouTube".
---
---
Feedback, comments, information or questions for Daddy B. Nice?
Write to: daddybnice@southernsoulrnb.com