Daddy B. Nice's Top 10 "BREAKING" Southern Soul Singles Preview
TOP 10 MARCH 2019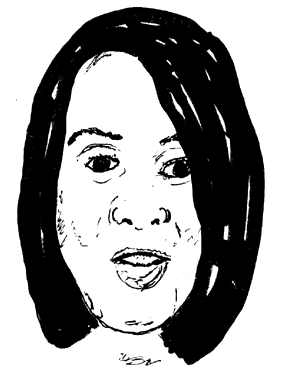 1.  "Neckbone Lady" – Mz. Connie featuring L.J. Echols
The instru- mental track has a bit of "Mad Dog 20/20" to it, and sure enough, it's L.J. Echols (you know? the guy with the Neckbone Band?), pushing this song past this month's formidable competition. And with only one previously published single to her credit–Daddy B. Nice's #19-ranked song of 2018, Why You Gotta Act Like That–Mz. Connie throws down a southern soul vocal for the ages.
Listen to Mz. Connie singing "Neckbone Lady" on YouTube.
2. "Unbelievable Booty" – Avail Hollywood
With this song and new album, Still King, Avail Hollywood is officially back, singing with a strength and panoramic scope that eclipses his already significant catalog.
Listen to Avail Hollywood singing "Unbelievable Booty" on YouTube.
3. "Jungle Love" – Tucka
I hear a little Bo Diddley in the instrumental track and a little Buddy Holly in the vocal. From Tucka's new, "every-song's-a-classic" album, Working With The Feeling.
Listen to Tucka singing "Jungle Love" on YouTube.
4. "Won't Stop Loving You" – Nekita Waller
Connecticut southern soul! Who woulda thought? Hey, Peggy Scott-Adams recorded her classics in Van Nuys! If it's got that down-south feeling, it can come from anywhere. And I love the video with the impromptu dancers. Never would have heard this instant classic if not for DJ Sir Rockinghood!
Listen to Nekita Waller singing "Won't Stop Loving You" on YouTube.
5. "Let's Roll (Tonight We're Gone Sip On Tennessee Whiskey)" – J. Hall featuring Theodis Ealey
Remember when Theodis rolled out J. Red (The Nephew)? J. Hall is nothing like J. Red–and much less flashy–but he's got the same steadfast sense of style and identity. And the lyrics, a recitation of southern soul titles from the past, will have grown folks zoning out with sloppy smiles on their faces.
Listen to J. Hall singing "Let's Roll" on YouTube.
6. "Wrong Man" (Reloaded)" – Highway Heavy featuring Fya Redd and Omar Cunningham
I liked Fya Redd's "Wrong Man" when it charted at #4 in January (elsewhere on this page), and I like it again on this remix, which is getting to be one way for an artist to aggressively market a song he or she really believes in. (Only think of Karen Wolfe's "That Chick Ain't Me" or Magic One's "High Heels & Jeans".) As to producer Highway Heavy's insistence on listing himself, not the vocalist, as the featured performer on every project, I'm having a hard time with it. Producer Christopher Mabry (LaMorris Williams, J-Wonn) became Big Yayo. Will Heavy go that way? He has a new single out in which he IS the performer, but–curiously–it's hiphop.
Listen to Fya Redd and Omar Cunningham singing Highway Heavy's "Wrong Man" (Reloaded)" on YouTube.
7. "Issue It" – Lady Q featuring Jones
Speaking of good rhythm tracks, you can't do much better than Lady Q's "Issue It," another gem from her Class n Session debut album brought to fruition by Producer of the Year Ronald "Slack" Jefferson.
Listen to Lady Q singing "Issue It" on YouTube.
8. "Two Covers" – J-Wonn
Now here's a guy who knows nothing about rhythm tracks. That's why his collaborations with Big Yayo ("I Got This Record," "Cowgirl") were so transcendent; Big Yayo brought the bass. J-Wonn's always high in the "clouds" of melody (and if you've seen him in concert, the euphoria of performance). But while his songs lack solid bass lines, his success is undeniable, and although its subject is domestic quarreling, "Two Covers" flies like a bird.
Listen to J-Wonn singing "Two Covers" on YouTube.
9. "Inside Man, Outside Help" – Omar Cunningham
Omar's vocals on this one and "Wrong Man" (with Fya Redd above) are strong and convincing. Omar wrote "Inside Man, Outside Help" and Highway Heavy produced. Heavy must be working 24-7.
Listen to Omar Cunningham singing "Inside Man, Outside Help" on YouTube.
10. "Liquor House Muzik" – C-Wright
A LaMorris Williams production. LaMorris is back.
Listen to C-Wright singing "Liquor House Muzik" on YouTube.
---
---
Feedback, comments, information or questions for Daddy B. Nice?
Write to: daddybnice@southernsoulrnb.com