Daddy B. Nice's Top 10 "BREAKING" Southern Soul Singles Preview
TOP 10 FEBRUARY 2019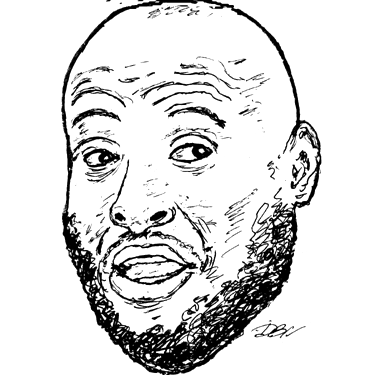 1.  "Sunshine" – Solomon Thompson & David J.
Buoyed by the humor and edgy, straight-faced craziness that served Solomon so well in "Neighbors," he and fellow wild guy David J merrily kick their way through a song that takes off on the comment Allen made at the beginning of "I'll Take Your Word For It". A woman says, "I have got a girl who is so good–if you threw it up in the air it would turn into sunshine." Vick pauses and replies, "Well, I don't want to meet her." Solomon quotes the exchange verbatim and interjects, "I do!", and "Sunshine" ensues.
Listen to Solomon Thompson and David J. singing "Sunshine" on YouTube.
2. "Thick Pocketbook" – Annie Washington
Proof that "Show Pony" wasn't a fluke, "Thick Pocketbook" not only transitions from zydeco to straight southern soul but clarifies Annie's simple but potent, non-melisma, Mel Waiters-like vocal style. Don't change your name to Ms. B, Annie; we already have a Miz B.
Listen to Annie Washington singing "Thick Pocketbook" on YouTube.
3. "Hitcha Wit Da Tool" – Till 1
Is Till 1 a recording artist or a body builder? Hard to tell sometimes; he sure likes to display that naked chest. And like Cold Drank, his catalog too often reverts to urban-styled vocals, but "Hitcha Wit Da Tool" is his best southern soul song since "Oooh Baby" and a treat to listen to.
Listen to Till 1 singing "Hitcha Wit Da Tool" on YouTube.
4. "You Make Me Feel Good" – Lady Q
Aided by Jones and Producer of the Year Ronald "Slack" Jefferson, the barrel-chested songstress with the masculine vocal style pounds out a gritty ballad for the ages. From her debut album Class N Session.
Listen to Lady Q. singing"You Make Me Feel Good" on YouTube.
5. "Kitty Kandy" – Nelson Curry
Good rhythm track propels this unassuming dance jam from the Best Male Vocalist of 2018.
Listen to Nelson Curry singing "Kitty Kandy" on YouTube.
6. "Walk That Dog" – Dee Dee Simon
Well-produced debut by an accomplished new artist.
Listen to Dee Dee Simon sing "Walk That Dog" on YouTube.
7. "All About Us" – Williams
Missed LaMorris in 2018–figured he was in a "shell" writing–but he's kicking off 2019 with an acoustic slow jam I can only describe as droopy. In fact, it reminded me of the first few times I heard "Impala"(before it was called "Impala"); it was so slow. But if "All About Us" is half as intoxicating as "Impala," it will be real good.
Listen to LaMorris Williams singing "All About Us" on YouTube.
8. "Main Squeeze" – Kierra
Another adroit debut, with the vocalist carrying a rocking-the-cradle tempo with confidence.
Listen to Kierra singing "Main Squeeze" on YouTube.
9. "Southern Soul In The Sky" – P2K DaDiddy
Listen to P2K singing "Southern Soul In The Sky" on YouTube.
10. "I Wanna Do You" – Vick Allen
Listen to Vick Allen singing "I Wanna Do You" on YouTube. 
---
---
Feedback, comments, information or questions for Daddy B. Nice?
Write to: daddybnice@southernsoulrnb.com