Daddy B. Nice's CD Reviews September 2019
September 22, 2019
Big Ro Williams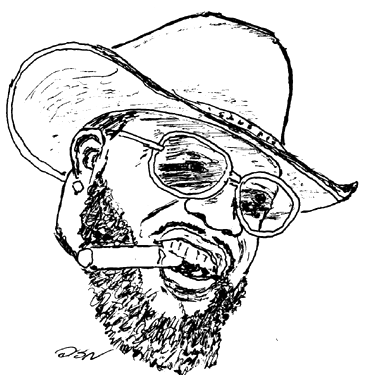 Big Ro Williams: Shot House (Big Ro Williams / CD Baby)
Three Stars *** Solid. The artists' fans will enjoy.
He's Birmingham, Alabama's claim to southern soul fame (after the "king," Sir Charles Jones, that is), and Big Ro Williams' song "Sweet Sexy Southern Girl" begins with a pure synth-disco instrumental track. You wouldn't know it was a southern soul tune through the first sixteen bars. Then Big Ro comes in, accompanied by a smoky organ (and later female background, and even later programmed strings), and it's transformed into a blues vehicle–a singular southern soul single. The song has everything: melody, groove, lyrics and atmosphere, but it's the infusion of the synth-disco elements meshing perfectly with Ro's rough-hewn vocals that lend the song its credence. Two opposites collide and uniqueness is found.
Listen to Big Ro Williams singing "Sweet Sexy Southern Girl" on YouTube.
Five years ago, "Sweet Sexy Southern Girl"–along with Big Ro's signature song, the even funkier "Good Love Muscle"–made Big Ro Williams a new name to be reckoned with in southern soul music. "Good Love Muscle" boasts one of the most original rhythm tracks of the decade, and Big Ro' was born to sing it. Unfortunately, neither "Good Love Muscle" or "Sweet Sexy Southern Girl" (collected in the five-song EP Good Muscle, 2013), is in danger of being eclipsed by any of the songs in Big Ro's most recent collection, Shot House, Ro's second southern soul release, and a full LP. The songs are party-ready, as Ro' himself promises, but they all seem to lack one or another of the qualities that make "Good Muscle" and "Sweet Sexy Southern Girl" so durable. And since the release date for Shot House was three years ago, we also have the historical record, which was lukewarm.
"Hog Status" probably comes the closest to "Good Love Muscle" and "Sweet Sexy Southern Girl". It has atmosphere, an edgy groove and good vocal, but it lacks melody. And what is "hog status"? "Hog status" is repeated constantly over a timeworn funk phrase, but the concept just doesn't catch on–in fact, it doesn't really register on initial listenings, making the lyrics (and the title itself) obscure. Like "Thiyow" (to be discussed momentarily), Big Ro employs a special vocabulary, obscure even by chitlin' circuit standards. Why not make the lyrics and titles (and the whole CD in general) more accessible?
Like "Hog Status," the title track "Shot House" follows the "Good Muscle" template–and that's a good thing. These songs play to Big Ro's strengths: his vocals, and specifically his country-boy robustness. "Shot House" percolates along on a brisk rhythm track, and it may keep people dancing, but in the end it too falls short for lack of anything musically memorable.
"Thiyow" has arguably the best chorus of any of the songs on SHOT HOUSE, and arguably the niftiest hook."Thiyow" sounds like "fire". And the lyrics even say, "You've got that fire." It should be a hit, and historically it should have been a hit, but it isn't and it wasn't. I've always loved good nonsense and nursery-rhyme take-offs in songs, but I wonder if even well-disposed fans couldn't relate to the title "Thiyow" (or whatever it meant). Put another way, in playing it coy with an obscure title to a coterie of insiders, did Roosevelt miss out on the larger audience "Thiyow" had the potential to reach?
By the time Ro' gets to "Good For The Gander," the instrumental tracks have been pared down to a conventional, four-piece background. Strong bass lines have been important throughout, but here, without much else (female background, voice-overs, novelty sounds), Ro's vocals have nothing to work against for contrast. The result is derivative and commonplace, which can also be said for Ro's gospel-like "It's Real," and one of his rare ballads, "Sexy Lady," which sounds at best like a Ricky White out-take. Ditto for songs like "Soul Stroll" and "Old School Party," which are a smidgen above cover-band status.
With the exception of his inimitable "Good Love Muscle" and "Sweet Sexy Southern Girl," which already stand on the southern soul "classics" shelf, Big Roosevelt Williams has a ways to go. More original material and more creative production are a must. That's the only way he is going to stand out from the pack. Imagine Big Ro's vocal huskiness in a Highway Heavy project such as last year's Highway Heavy/Johnny James collaborations ("Sweet Dick Johnny," etc.). Compared to those Baton Rouge dudes, Big Ro' is playing it bland and safe.
In my review of Williams' debut EP, Good Muscle Love, I wrote:
Big Ro touts a refreshing, "bad-boy" perspective in short supply as southern soul's stars have increasingly gained celebrity and a newfound decorum. "Good Love Muscle" looks straight back to Clarence Carter's "Strokin'" and other southern soul anthems too libidinous for radio, with a hugely entertaining rhythm section, wild lyrics and a big husky voice befitting the message.
Shot House, although competent, doesn't live up to that billing.
–Daddy B. Nice
Buy Big Ro Williams' SHOT HOUSE CD at CD Baby.
Listen to all the tracks from Big Ro' Williams SHOT HOUSE CD on YouTube.
See Daddy B. Nice's Artist Guide to Big Ro Williams.
---
---
September 10, 2019
MS. JODY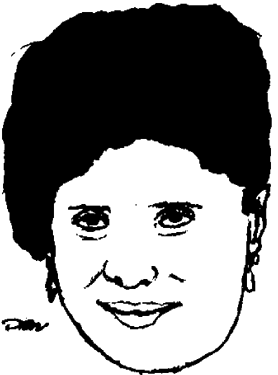 MS. JODY: Get It! Get It! (Ecko)
Four Stars **** Distinguished effort. Should please old fans and gain new.
Ms. Jody's new album GET IT! GET IT! is not spectacular. Far from it–it's almost the opposite, fairly formulaic and modest. Ms. Jody stays within certain thematic, technical and even emotional bounds, never over-reaching or stepping outside her proven brand. Well, that's with one exception: "Got To Make A Change," a percolating funk vehicle with a rare (for Ms. Jody) political message in which:
"The teachers are packing pistols, And the babies are shooting guns."
But this throwback to Mayfield/Gaye social commentary (which Ms. Jody co-wrote) is quickly caught up in the big muddy current of Ms. Jody's usual themes. "It Feels Good To Me" is this album's "Your Dog Is Killing My Cat," right down to the programmed string backing track, seemingly a requisite groove for any Ms. Jody album.
Ditto variations on Ms. Jody's Thing, Thang & Bootie Slide. The familiar "Doin' The Electric Slide (Remix)" was first published earlier this year as the lead-off tune on Ecko's sampler, Blues Mix Vol. 28: Dance Party Soul, reviewed elsewhere on this page.
"You Can Ride"–not to be confused with Ms.  Jody's classic, "Just Let Me Ride"–is this album's version of the slow and roiling, bass-hooky "Don't Back Up On It". I was impressed by the strength and precision of Ms. Jody's vocal on this otherwise pedestrian track–the first on the set–and it's a preview of the vocal acuity Ms. Jody lavishes on all of these "modest" compositions.
"Turn It On" seems inconsequential fluff on first listen but gathers depth and durability on subsequent listens, reminding one a little of the rolling, rhythmic fascination of Tucka's "Big Train" and much of his Working With The Feeling album in general. Ms. Jody, of course, has a lighter touch, and where she excels is in the classic southern soul, mid-tempo range hinted at by "Turn It On".
I was in the shower the first time I heard "Get It! Get It!" booming out of my stereo speakers from another room, and I was instantly enthralled by Ms. Jody's vocal on the verses. I couldn't hear the zydeco instrumental track over the sound of the water rushing over my head, and presumed she was singing over a southern soul instrumental track.
"I went down to Louisiana, y'all, Just to hang out…"
Later, when I heard the song again, I liked it even more for all its cajun trappings, but I was equally elated that in my shower version of the song, it could just as well have been a southern soul or blues vehicle with a John Ward guitar hook. (Actually, there is a guitar transition towards the end of the song.)
The album reaches its satisfying center, if not its zenith, with three or four mid-tempo tunes which in no way could be called sensational or worthy of hit-single status. Yet songs like "I Done Found My Good Thang Too," "Haters Gonna Be Hatin'" and "Bedroom Fun" display Ms. Jody's reticence and calmness in the best possible light. Which is to say GET IT! GET IT! simultaneously celebrates the joys of sex and the pleasures of domesticity, uniting the two in a comely and natural pairing which may seem strange to the young but makes perfect sense for southern soul's grown folks. And although typically understated, pleasant and even simplistic, "(I Need) A Man Like That," a John Cummings/John Ward composition, steals the show, epitomizing Ms. Jody's country sensuality and charm.
"My girlfriend Sam
Has a man
Who's always doing
Everything he can
To make her feel good
In every way.
He caters to her
Both night and day.
My next-door neighbor,
Her name is Grace,
Every time you see her,
There's a smile on her face.
She said this man of mine,
If you only knew,
You would have a smile
On your face, too."
–Daddy B. Nice
Listen to all the tracks from Ms. Jody's new GET IT! GET IT! album on You Tube. Buy Ms. Jody's new GET IT! GET IT! CD at Apple. Buy Ms. Jody's new, Bargain-Priced GET IT! GET IT! CD at Target.
---
---
Feedback, comments, information or questions for Daddy B. Nice?
Write to: daddybnice@southernsoulrnb.com