Daddy B. Nice's CD Reviews October 2019
October 20, 2019
VARIOUS ARTISTS (ECKO): Blues Mix Vol. 29: Grown & Sexy Soul
Two Stars ** Dubious. Not much here.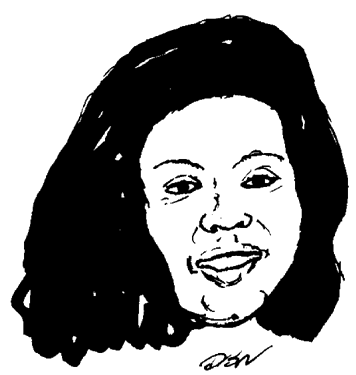 Ecko Records' newest compilation, Blues Mix Vol. 29: Grown And Sexy Soul, doesn't quite live up to the Memphis indie label's predecessors, Blues Mix 27: Ultimate Soul Blues and Blues Mix 28: Party Soul Blues, which gained 4-star and 3-star rankings respectively, and your Daddy B. Nice is torn between congratulating Ecko for being the last-man-standing among southern soul labels, a stalwart and priceless resource to the southern soul community, or chiding Ecko for compiling a sampler that doesn't put the most exciting face on southern soul–that may cause newcomers to shake their heads and say, "Not much to it."
The new set begins auspiciously with the return to recording of one of the company's earliest stars and one of the most distinctive female vocalists in southern souldom, Sheba Potts-Wright, with her new single "So Damn Good." All about appreciating a man, the lead track is garnering airplay across the Stations of the Deep South. "So Damn Good" segues into another interesting new single, "You Need A Real Man," a fresh, mid-tempo offering from a new vocalist named Melvino, who sounds a little like southern soul crooner Andre' Lee. But just when you think the album is about to launch into southern soul heaven, or parts near-abouts, not unlike the great material in Blues Mix 27: Ultimate Soul Blues, the compilation takes a nosedive.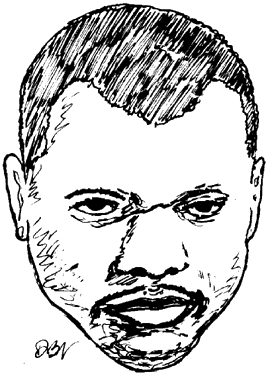 As a young man Rick Lawson flashed much potential, then left the music scene for about a decade before returning with a remake of Terry Wright's "I Done Lost My Good Thang". Lawson's "I Done Found Your Good Thang" was "middling"–it had a run on the radio–but it never came close to matching the inspiration evident already in the opening bars of Terry Wright's original. Here Rick tries reworking the "sidepiece" concept made famous by The Louisiana Blues Brothas with similar, "middling" results, never coming close to Pokey Bear's intensity.
Listen to Rick Lawson singing "He's Got to Be a Fool to Leave a Woman Like You" on YouTube.
And it's the same for a long list of the set's material. "Finders Keepers" (singer/songwriter Gerod Rayburn, one of Ecko's "house" composers), "It Was A House Until You Made it A Home" (the late Johnnie Tayor disciple Bill Coday), "Take Me Back" (one of David Brinston's more forgettable tracks) and "Two Places At The Same Time" (by Donnie Ray Aldredge, who has been hard-pressed to duplicate the charm and energy of his early hits) feature familiar phrases and sorry-ass licks. There's nothing to get excited about.
Val McKnight is represented by the one-dimensional, almost soldierly-like "Stroke That Cat". Ms. Jody doesn't fare much better with her lone offering, "I Needed That," one of the thinnest tracks ever produced at Ecko. Of course, it doesn't help that your Daddy B. Nice has been listening (with jaw dropped open) to the live bass and percussion (not to mention guitar and horns) on Bobby Rush's "Hey Hey Bobby Rush" from his new Sitting On Top Of The Blues album. I've always defended southern soul's programmers for various musical reasons too complex to go into now, but it's harder to defend them (or listen) when the material is less than original.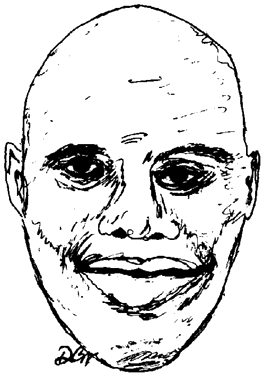 Even the great O.B. Buchana is represented by one of his limpest and most sentimental ballads, "Just Because He's Good To You". It's not a bad song. It would even sound good–real good–within the musical tapestry of a set packed with even finer songs. But it's not; it stands "naked," in all its beauty and, yes, wrinkles and warts.
I praised the original on the last sampler. This time around I can't stand "Kitty Kat Tamer (Remix)" by Lee Gibbs. It doesn't hold up; now it sounds like a commercial. Go figure. All I know is I want a divorce from Gibbs so I can go back to Billy "Soul" Bonds and "Scat Cat, Here Kitty Kitty".
There is one song that has that infectious "hit"-like vibe: "Here In The South (Remix)" by John Cummings. This is also a remix, but one many years older, and many musical increments better. Suddenly you want to get off your ass and dance. Imagine if the sampler began with this song and only got better! So I'd recommend downloading the three songs I've given a thumbs up–"Here In The South (Remix)," "So Damn Good" and "You Need A Real Man"–adding a couple of songs accounting for taste–rather than buying the whole album.
Once again, thanks to Ecko Records for just "being there". They are a southern soul institution and their absence would leave a gaping black hole in contemporary southern soul. But with power (is that an exaggeration?) comes responsibility, "representing" for this musical world of which "the little Memphis label that could" is so instrumental a part. Ecko could start by releasing the very "best of the best" material by their ample and historic roster of artists on these samplers (along with any new singles being featured) not–as sometimes seems to be the case now–the crumbs and curiosities that appeal only to the few, the cognoscenti. And even if these songs–these "classics"–have been released many times before. People have short memories. Audiences are changing. And always, with each sampler, asking the question, "Are we showcasing southern soul in its most powerful (i.e. commercially attractive) form?"
–Daddy B. Nice
Buy Ecko's Blues Mix Vol. 29: Grown And Sexy Soul at Amazon. Buy Ecko's Blues Mix Vol. 29: Grown And Sexy Soul at Apple. Listen to all the tracks from Blues Mix 29: Grown and Sexy Soul on YouTube.
---
---
Feedback, comments, information or questions for Daddy B. Nice?
Write to: daddybnice@southernsoulrnb.com