Daddy B. Nice's CD Reviews March 2019
March 24, 2019
JAYE HAMMER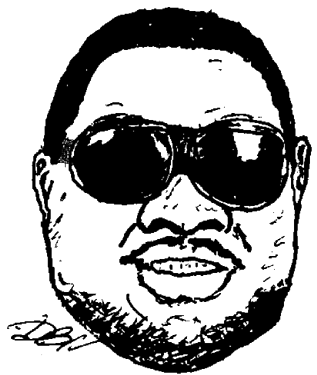 JAYE HAMMER: Double Trouble (Ecko)
Three Stars *** Solid. The Artist's Fans Will Enjoy. Jaye Hammer, the southern soul singer who went blind from a detached retina at the age of twenty-six, has quietly amassed an impressive resume over the course of a half-dozen albums. His 2005 debut was followed by a fallow period during which the blindness descended, a seemingly more cruel fate (having seen the world and lost it in adulthood) than singers like Clarence Carter, blind from birth, or Ray Charles, whose blindness became complete by the age of seven.
Delta producer Aaron Weddington, who had discovered Hammer as a gospel-singing child prodigy, introduced him to Ecko Records' John Ward during this perilous transitional period, and Jaye's five albums for the Memphis label between 2012 and 2017 have positioned Hammer as a solid if second-tier contemporary southern soul performer, lacking only a significant "breakthrough" single in his quest for wider popularity.
Hammer's fans might argue that "I Ain't Leaving Mississippi" is–or should have been–that "breakthrough" single.
With lyrics like:
"I got my first piece of coochie
In the middle of a cotton field,
And had my first drink of whiskey
From my grand-daddy's still."
it's an autobiographical (or seemingly autobiographical) gem. Listen to Jaye Hammer singing "I Ain't Leaving Mississippi" on YouTube.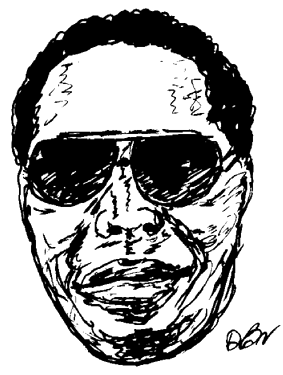 Together with the anthem-like "One Stop Lover," which showcases Hammer's ability to steadily percolate authentic emotion, and the southern soul/zydeco hybrid "Trail Ride,"which rocks along to an infectious cajun accompaniment, these oft'-overlooked singles ring with a muscular vocal clarity not unlike that which Clarence Carter brought to singles like "Slip Away," "Patches" and "Strokin'". In both instances–Carter's and Hammer's–the singing is professional yet laced with a rowdy, unschooled flavor that stresses naturalism and country roots.
Listen to Jaye Hammer singing "Party At Home Tonight" on YouTube.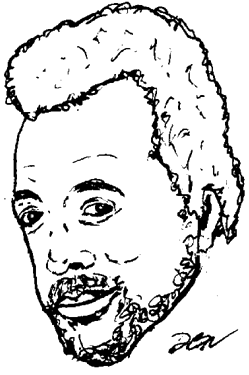 Jaye Hammer's new album Double Trouble–his sixth Ecko release–has a single that begs for inclusion in that list of Hammer's "best". It's "She's My Baby Forever". A cradle-rocking tempo propels a melody that will seem familiar to soul music aficionados. That's because it's based on the old Latimorestandard, "Sunshine Lady". The vocal and instrumental tracks are executed with taste and flair. It's a beautiful song and deserves to be ranked among Jaye's finest, but it's probably not that long-awaited "breakthrough hit" that some Jaye Hammer advocates may be hoping for.
And as Double Trouble's top single goes, so goes the album. This is a mellow set, cooked up much like a chef would "comfort food," with a lot of variety and lot of "tried and true" formulas. No surprises. Nothing disturbing. Even a potentially over-the-top tune like "The Groupie Girls" comes off as familiar and conversational, as if Jaye were talking to you from an adjacent airline seat.
"Buck Jumpin' Dance" will be familiar to Ecko Records fans–a booty-shaking line-dance you've heard from Ms. Jody et.al.. Ditto for "Booty Slide." The bluesy "Trouble Trouble"–or is it "Double Trouble," the title tune?–is puzzling. I was never convinced by it. I never believed in it, other than as an exercise on the level of, say, a neo-soul artist, which is an awful thing to say about a southern soul artist. And yet, for different reasons–one song is "down," the other "up"–I reacted to "She's Lovin' Me Crazy" in the same way.
On generic tunes like these, with no inspiring hooks or lyrics, Hammer's high, metallic baritone can get a little harsh and abrasive. But just when it's wearing on you, Hammer will step into a more personalized and authentic vehicle like "We're Stepping Out Tonight," a mid-tempo ode to the pleasures of domesticity, which will transport Jaye's fans to "Party At Home" territory. And occasionally, a song on the set will sneak up and surprise. Such in the case with "Coming Home To You," which begins a little shakily but matures with a dramatic, no-holds-barred chorus that at first seems jarring, then becomes the backbone of the record.
Some refreshing gravitas also embellishes the "Soul Heaven" clone, "Blues Heaven," in which, departed less than a year, Denise LaSalle is now–sadly–conspicuously listed. The smooth slow jam, "Let Me Hammerize You," ends, incidentally, with Jaye saying, "I'll even leave Mississippi for you," which fans will instantly recognize as a reference to "I Ain't Leaving Mississippi".
–Daddy B. Nice
Buy Jaye Hammer's DOUBLE TROUBLE album at iTunes.
Buy Jaye Hammer's DOUBLE TROUBLE album at Amazon.
See Daddy B. Nice's Artist Guide to Jaye Hammer. Browse Jaye Hammer CD's.
---
---
March 3, 2019
LADY Q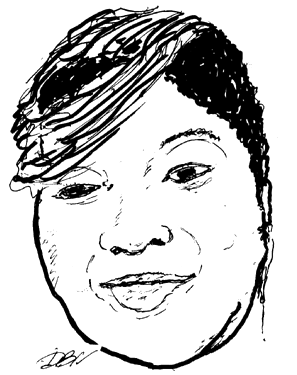 LADY Q: Class 'N Session (Jones Boys Ent.)
Three Stars *** Solid Debut By A New Southern Soul Artist.
At times while listening to this new album, I felt like a TV game-show host trying to decide whether to give Class N' Session, the debut CD by Lady Q., a three-star ("solid") or four-star ("distinguished") rating. I gave the artist points for at least three radio-worthy singles and the collaborative boost realized from the contributions of hot artist Jeter Jones and producer-of-the-year Ronald "Slack" Jefferson, about which more in a minute, but I took away points for some gaffes.
The most glaring mistake is Lady Q's cover of Tina Turner's "What's Love Got To Do With It?" Turner's powerful and husky vocal style had an obvious effect on the development of Lady Q's style, and while it's interesting to be privy to one of Lady Q's influences, putting such an iconic song in the strategic final position of a debut CD is, frankly, an admission of inferiority. A debut album should represent years of pent-up and unpublished creativity; it should be a resounding statement of an artist's identity. We can imagine Lady Q singing covers, as all aspiring singers do, prior to her debut, but a debut is no place for influences, especially a blushingly faithful cover of "What's Love Got To Do With It?"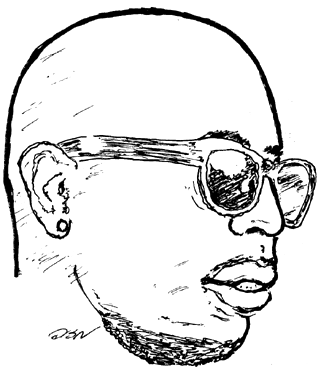 The second major error is the inclusion of "Dancing In Da Streets (B-Day Song)," which under ordinary circumstances would be a creditable tune and another reason to give this album positive points. The caveat here, however, is that producer Ronald Jefferson has used the same chords and melody, if not quite the identical instrumental track, for another recent, high-profile single, P2K DaDiddy's "Trucker Hustle" from his five-star 2018 debut, Welcome To The Boom Boom Room.
 
Anyone who fell in love with P2K's album is bound to be taken aback by hearing a clone of "Trucker Hustle" on Lady Q's album, and Jeter Jones above all should have put the "nix" on the iteration, having been involved in his own gaffe earlier in his career using an Eric "Smidi" Smith instrumental track already published by both Bobby Jonz and Chuck Roberson.
 
(DBN notes: That particular track just won't die. I recently was e-mailed an mp3 by Cadillac Man using it yet again. You'd think Smidi would retire it as a statement of character, but it's hard to turn down the money when it's put in front of you unsolicited.)
 
A handful of the songs on the set occupy a middle ground, neither gaining nor losing overall points. "Treat Me Like Ya Mama," "Enough Is Enough," "Two Steps," and "Checking Out" are all pleasing at times, but also mediocre, what we'd typically call benign filler.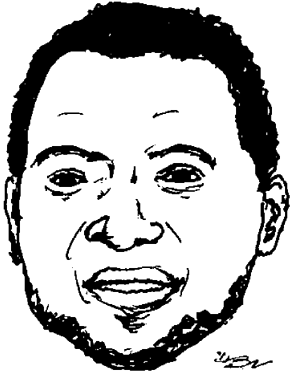 The songs even skeptics of this album–and buyers of my argument above–will want to download are contained in four substantial singles: "You Make Me Feel Good," "Issue It," the title track "Lumberjack" and the surprisingly delicate and affecting "Can't Come Back To You" (featuring Jeter Jones). This quartet of tunes more than makes the case that Lady Q has arrived.
 
"Q" debuted on the charts in June 2018with "Lumberjack".
---
---
Feedback, comments, information or questions for Daddy B. Nice?
Write to: daddybnice@southernsoulrnb.com