Daddy B. Nice's CD Reviews July 2019
Daddy B. Nice's CD Reviews July 2019
July 7, 2019
Various Artists: Blues Mix 28, Dance Party Soul (Ecko)
Three Stars *** Solid. The artists' fans will enjoy.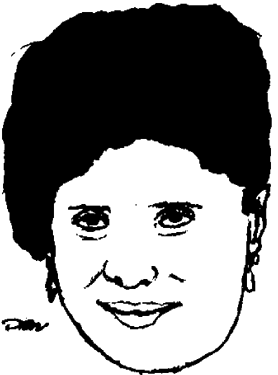 When I went to YouTubeto gather music links and codes for the readers of this review, I found that the set opener, Ms. Jody's "Doin' The Electric Slide," was missing, and while I had been mildly entertained by Ms. Jody's take on the Johnnie Taylor classic while previously listening to the promotional hard copy, I perked up in pleasant surprise on hearing unknown artist KT's "Kitty Kat Tamer"begin the YouTube sequence instead. It was as if I had never heard the track before. It was like someone doing Billy "Soul" Bonds with a very different voice. Based on the prototypically southern-soul bass line from the Staple Singers' "Do It Again" (as well as The Love Doctor's "Slow Roll It" written by Charles Jones), this mid-tempo eulogy to "kitties" ("pussies"–blush–to the uninitiated) personifies the loosey-goosey charm of Blues Mix 28. As long as you're not too persnickety, this newest entry in the Ecko Records' Blues Mix series is a passable and always welcome party-music record.
The collection isn't intended as much for frenetic dancing as it is for slow-moving steppin' and party chatter, a festive atmosphere reinforced by David Brinston's laid-back "Club Booty,"although the pace picks up with a head-turning remix of Jaye Hammer's signature groove, "I Ain't Leaving Mississippi," in which Hammer's strong vocal is warped (and the original soulfulness lost) by bizarre vocal-enhancing and a hard-edged instrumental track, similar to when a young Bigg Robb did an unfortunately hard-edged funk version of Mel Waiters' "Hole In The Wall".
No such robotic makeovers for Donnie Ray, however, who appears in all his original vocal glory on "Let's Get This Party Started".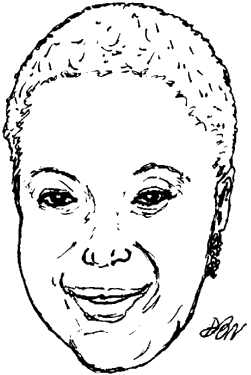 Sweet Angel's vocal mannerisms, on the other hand, seem somewhat dated. I remember comparing her vocal tone to Della Reese back in the day. What I was onto, I think, was her stubbornly citified delivery in a genre that elevates a cruder, rural vocal style (Peggy Scott-Adams, Lynn White, Barbara Carr, Ms. Jody, Karen Wolfe). Listen to how Sweet Angel sings–enunciates–the word "thrill" in "Don't Let The Clean-Up Woman Pick Up Your Man" She's uptown. If she lived in New York, she'd be upper East Side.
Sheba Potts-Wright, another recording artist whose glory days appear to be in the rear view mirror, is represented by "Let Your Mind Go Back," a stylistic anomaly derived from marching bands and to a lesser extent New Orleans-style street music which–along with some of Stephanie McDee's material–enjoyed a brief fling a few years ago. Think tubas.
"Hoo Doo Woman" showcases the diva who's filled some of the vacuum left in Memphis by Potts-Wright and Sweet Angel. "Hoo Doo Woman" was Val McKnight's first significant southern soul single. Songwriter Gerod Rayburn's "I Like The Blues"sounds a little out of place in this light-hearted atmosphere–until and unless, of course, you remember it's a blues party and the lyrics memorialize the experience of countless fans whose radio stations specialize in playing southern soul on Saturdays.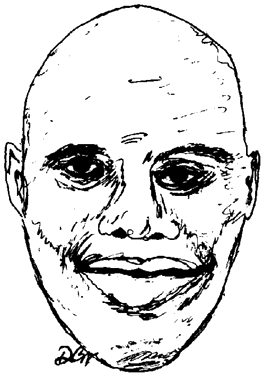 And of course, we can't forget the musical elephant in the room, O.B. Buchana (it won't be long before we'll be using the sobriquet "the legendary O.B. Buchana"), who contributes two tunes, "You've Been Good To Me" and "You're Welcome To The Party," both up to his demanding standards.
Finally, there's only one song we party people want to hear from the Pyramid City Band, and thank god!, after a misleading musical digression, not to mention a sneaky little title change, PCB's "Get Your Freak On"turns into the toe-tapping, dance-friendly "Party Time" we know and love from the Ecko sampler Blues Mix 25: Slammin' Southern Soul. Rarely has testing the limits of the audience with repetition turned out so well for both producer and fan.
Listen to the Pyramid City Band singing "Get Your Freak On (Party Time)" on YouTube.
It's not as good–less direct–more muffled and filtered–than the original funk groove. So let's play that original, "Party Time," and for good measure Jaye Hammer's original "I Ain't Leavin' Mississipi," just to keep it real.
Listen to the Pyramid City Band singing "Party Time" on YouTube.
Listen to Jaye Hammer singing "I Ain't Leavin' Mississippi" on YouTube.
–Daddy B. Nice
Buy Ecko Records' BLUES MIX 28: PARTY SOUL BLUES at Amazon.
Listen to all the tracks from BLUES MIX 28: PARTY SOUL BLUES on YouTube.
Listen to all the tracks from BLUES MIX 28: PARTY SOUL BLUES on Spotify.
---
---
Feedback, comments, information or questions for Daddy B. Nice?
Write to: daddybnice@southernsoulrnb.com