Daddy B. Nice's CD Reviews January 2019
January, 2019:
VAL MCKNIGHT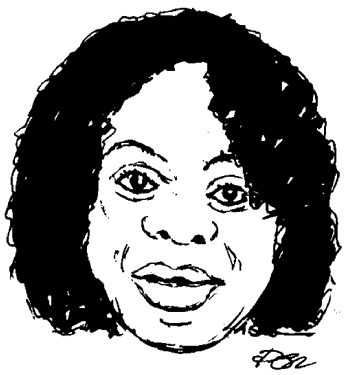 1. "Down Low Brother"——Val McKnight
Vivacious Val delivers a vocal so unique and unprecedented it eclipses the original recorded by the gritty Barbara Carr, whose X-rated catalog makes today's divas look like choir girls. The tale of a woman discovering her husband with another man was one of a wave of "he-turned-out-be-gay" tunes recorded in the wake of the resounding success of Peggy Scott-Adams' "Bill". From Val's new Stroke That Cat album.
Listen to Val McKnight singing "Down Low Brother" on YouTube.
That notorious Barbara Carr catalog, by the way, was and still remains on Ecko.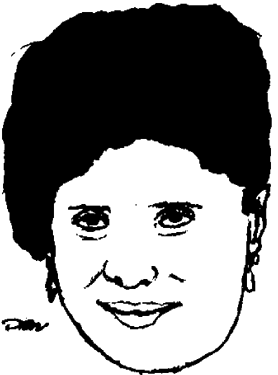 The remix with Ms. Jody of "It's Party Time," originally recorded for Val's Independent Woman, has all but become a southern soul classic. The interaction between Ms. Jody and McKnight is one of the under-rated collaborations of the last couple of years. They sound like sisters who've grown up together, and when Val growls, it's like a big cat purring. The synthesized background chorus works to perfection, and from a production standpoint here and throughout, John Ward plays to Ecko's strengths, using only the most tried-and-true formulas and giving the people what they want (for example the formerly-Ms. Jody vehicle "It's Booty Shaking Time"). The pace never flags.
"Can You Ride This Pony," a funky-edged dance jam, is almost on the level of "Party Time" and "Down Low Brother," while "Hoodoo Woman Pt. 2" reprises a top track from McKnight's debut, Red Hot Lover.
Finally, in the midst of all this furious, come-"atcha" lust and inflamed libidos–the very stuff of Val's persona–we're treated to two mellow cuts, "My Boo Thang," with a nice, high-pitched,"Summer Madness"-like synthesizer fill, and a quirky but catchy background chorus (something that Ecko has been getting better and better at), and a solid, even righteous ballad, "Good Loving Will Make Everything All Right".
In "Boo Thang" Val says, "We fit together like a hand and glove," and for maybe the first time in her recording career we see Val not only as an "independent woman" but a wife and/or partner–a "co-dependent". And in that sense, Stroke That Cat as an album expands Val's image: ergo, she's not just a purveyor of gross-out jams; she can summon different vocal tones for slower tempos and domesticity.
And that's the thing about Val. Even when she's singing about "humping" or "fucking," it comes off surprisingly innocent–not so much vulgar as earthy and natural. Val's so comfortable in her "own skin" that when she says, "Friendship means nothing to a horny woman," (from "I'm A Horny Woman") we take it not as an affront but a candid capsule of the facts. And in an age when women who want to make it in southern soul shy away from using their real names, Val McKnight not only has the courage to record indelicate material but, like Peggy Scott-Adams and so many others before her, to use her given name. Almost by default Val has become a light-house, a Statue of Liberty-like presence in a dimly-lit and risque corner of southern soul's universe formerly inhabited by fearlessly outspoken singers like Millie Jackson, Jackie Neal and Big Cynthia.
–Daddy B. Nice
Buy Val McKnight's "Stroke That Cat" album at Amazon.
Buy Val McKnight's "Stroke That Cat" album at iTunes.
---
---
Feedback, comments, information or questions for Daddy B. Nice?
Write to: daddybnice@southernsoulrnb.com