Daddy B. Nice's CD Reviews February 2019
February 10, 2019:
VAL MCKNIGHT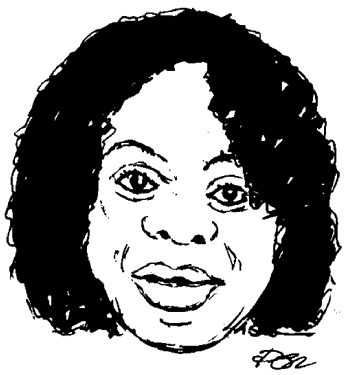 VAL MCKNIGHT: Stroke That Cat (Ecko).
Four Stars **** Distinguished effort. Should please old fans and gain new.
Val McKnight has quickly become a force among female southern soul singers–not quite in the first rank occupied by the likes of Ms. Jody, Nellie "Tiger" Travis, and Karen Wolfe–but close. However, you would never know it if you were in a hurry, listened to the first couple of tracks of Val's new album, Stroke That Cat, and swiftly moved on, as we all do, reluctant to engage further. The set opens with a tepid–I almost said "typical"–John Ward/Raymond Moore opening track, but it's written by Val herself. "Turn Up" is guaranteed NOT to raise your pulse, and the next song up, the title cut "Stroke That Cat," which IS written by Ward and Moore, isn't much stronger. Both tunes sport musical phrases you've heard way too many times before, and the prosaic material seeps into uninspired McKnight vocals that don't give a hint of the excitement to come.
Because, paradoxically, and with more than a little help from her friends (Ward, Moore, Henderson Thigpen, Ms. Jody), the performer absolutely "tears it up" the rest of the way. In her third long-play release (and second on Ecko), Vivacious Val grand-slams just about every bawdy theme ever explored by Memphis's latter-day flagship label. With tunes like "I'm A Horny Woman" (first published on Ecko's Blues Mix, Vol. 17: Dirty Soul Blues) and "I'm Gonna Hump Your Brains Out" (also available as an X-rated single called "I'm Gonna Fuck Your Brains Out,"), the intrepid McKnight far surpasses the flirtatious naughtiness of label-mates Sheba Potts-Wright and Ms. Jody.
"It's Booty Shakin' Time" recycles the irresistible instrumental track from Ms. Jody's "Ms. Jody's Thang", while "Down Low Brother" harks back to the man-turns-out-to-be-gay themes explored by Peggy Scott-Adams and Keisha Brown in the nineties. "Down Low Brother" hit #1 on Daddy B. Nice's Top 10 "Breaking" Southern Soul Singles chart with the following "bullet" summary:
---
---
Feedback, comments, information or questions for Daddy B. Nice?
Write to: daddybnice@southernsoulrnb.com