Daddy B. Nice's Top 10 "BREAKING" Southern Soul Singles Preview
TOP 10 May 2019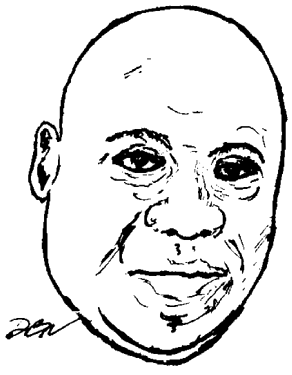 1. "Just Cruzin'" – O.B. Buchana
Another great, nostalgia-steeped, summer-driving song in the musical lineage of the Young Rascals' "Groovin',"from O.B.'s fresh-sounding new album, Face Down. "Just cruzin' down in Mississippi/…With the southern soul wind blowing on me."
Listen to O.B. Buchana singing "Just Cruzin'" on YouTube.
2. "Whiskey Drinkin' Woman" – Mose Stovall featuring Big Daddy E.
No free YouTube on this jewel, so if you're not lucky enough to hear it on the radio, you'll probably never buy it. The spectacular opening and main chords hark back to David Bowie's masterpiece, "(We Can Be) Heroes".
5-18-19 Update!:
Listen to Mose Stovall and Big Daddy E. singing "Whiskey Drinking Woman" on YouTube.
3. "Love Games" – Willie Clayton
Willie's new album Excellence is a reminder of what a skillful singer can do with a raft of tasteful material. Still and simply, one of the best in the game.
Listen to Willie Clayton singing "Love Games" on YouTube.
4. "Juke Joint" – Eloveation featuring Theodis Ealey
That darn' Chuck Berry-lovin' Theodis is still some cool dude, dressed in his New York black, singing like his life depended on it (see last half of video). It's one of the best vocals of his career. Give credit to Eloveation, of course, not only for their musicianship but their prescience in giving Theodis the first verse.
Listen to Eleveation and Theodis Ealey singing "Juke Joint" on YouTube.
5. "Just Another Day" – P2K DaDiddy
What Keith Taylor (P2K) brings to the southern soul table is a disarming, low-key approach to vocalizing, best illustrated by his hit single, "Caught Up In The Middle". "Just Another Day" is like that: a song that makes you want to be its "friend".
Listen to P2K singing "Just Another Day" on YouTube.
6. "Until The Morning Comes" – Tucka featuring Audi Yo
Tucka guested on Audi Yo's well-received "Can't Nobody," and Audi Yo returns the favor on Tucka's mid-tempo anthem, "Until The Morning Comes," from Tucka's hit-laden Working With The Feeling" album.
Read Daddy B. Nice's 5-star ("southern soul heaven") review.
7. "My Bed" – Omar Cunningham
Omar does what he does best, singing a tide-pulling melody, and producer Daniel Ross (Beat Flippa) sets an unexpectedly lush and brass-laden table.
Listen to Omar Cunningham singing "My Bed" on YouTube.
8. "Ride Or Die" – T.K. Soul
Once you get past the off-putting and confrontational titles–"Ride Or Die," "Love Is The New Hate," "Girl Bye"–the actual music is accessible and rewarding. From T.K.'s new CD, Untouchable.
Listen to T.K. Soul singing "Ride Or Die" on YouTube.
9. "Yard Party" – J-Fitz featuring Vick Allen
J-Fitz first caught my attention with "Inbox".
10. "Mirror Girl (Dancing In The Mirror)" – C.J. Hill
Intriguing new artist with interesting material.
Listen to C.J. Hill singing "Mirror Girl" on YouTube.
---
---
Feedback, comments, information or questions for Daddy B. Nice?
Write to: daddybnice@southernsoulrnb.com