Daddy B. Nice's replies to your letters – Mailbag October 2020
October 12, 2020
RE: Scott's letter about SOUTHERN SOUL VOLUME ONE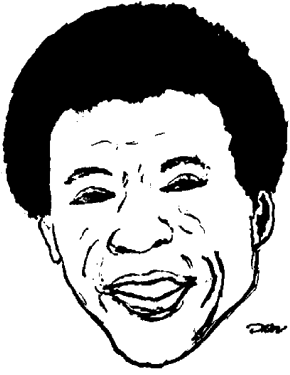 Pictured: David Brinston and O.B. Buchana, whose original, definitive, trail-blazing singles of "Party 'Til The Lights Go Out: Nothing But A Party" and "Let's Get Drunk" were released respectively on Stan Lewis's Suzie Q label out of Shreveport, Louisiana.
(This is a continuation of past letters. Scroll down to "October 1, 2020: RE: Looking For An Album Letter: Suzie Q's Southern Soul Series" and "August 16, 2020: Looking For An Album Letter: Suzie Q's Southern Soul Series".)
Peter responds:
Southern Soul Volume one was released on the Paula label in 1997. Volume two was released in 1999 on the SUZIE Q label. I don't think that there was a volume 3.
Peter Klug
Daddy B. Nice responds:
Thanks, Peter. This clears up where that Vol. 1 of the series came through. And if I remember correctly, Stan Lewis also ran Paula?
Peter responds: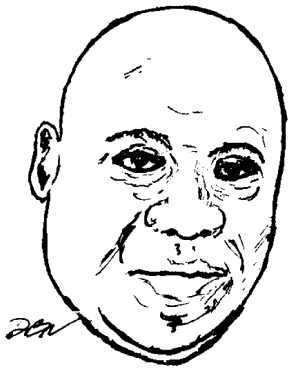 Yes, Ronn and Jewel too, and others that aren't at the top of my head. There are a lot of Jewel / Ronn VA cd's available including a box set. All Good stuff!
Daddy B. Nice notes:
Among the rare yet surprising number of white guys who passionately loved black music—Benny Goodman (the King of Swing), Leonard Chess (the head of Chess Records), Elvis Presley (the pioneer of Rock and Roll), Dick Clark (the host of "American Bandstand"), Tommy Couch (the head of Malaco Records), John Ward (the head of Ecko Records) to name just a few—Shreveport's Stan Lewis may have been the most deliriously committed. The man lived and breathed rhythm and blues and devoted nearly every waking moment of his life to disseminating it. When, in an exchange of letters in DBN's Mailbag earlier this year, various pundits debated the true birthplace of southern soul music—Jackson, Memphis or Shreveport—the reason Shreveport was on the list was Stan Lewis. Thanks to Peter Klug for also recommending this obituary and summation of Stan Lewis's life at "Shreveport music legend Stan 'The Record Man' Lewis dies, age 91."
---
---
October 1, 2020
LOOKING FOR A SONG LETTER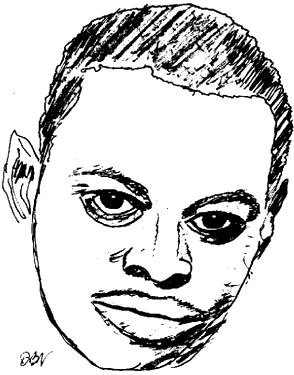 Hello daddybnice, 
I am emailing you seeking your help. 
I heard this song on Starpoint radio station out of the UK ( London). It was a paul Andre Southern Soul Cafe podcast Sept.27, 2020. 
The song was a remix and sampling of Cameo's song "CANDY" . 
The artist voice sounded like Al Lindsey. 
The intro into the song was about 15 seconds long and sounded like Sir Charles Jones. 
Midway into the song their was female rapper. 
if possible can you tell me what the title / name of the song is and who the artist is. 
I really enjoy reading your website each month. any info that you may be able to, provide would be most greatly appreciated. Thanks. 
kind regards, 
Jerry 
Daddy B. Nice replies: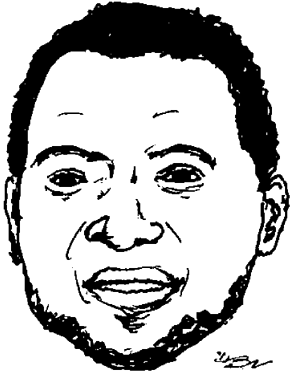 Your hunches came close, Jerry. That is a new cover of Cameo's "Candy" by Sir Charles Jones and Jeter Jones taken from their new album, The Jones Boyz: 2 Kings. Coincidentally, I just wrote a review of that album. 
Listen to Jeter Jones & Sir Charles Jones singing "Candy" on YouTube. 
Jerry replies: 
Thank you Sir: Keep up the great work, its appreciated. 
JD 
Listen to Maurice Wynn singing "What She Don't Know" on YouTube. 
P.S. I don't think the Discogs inventory is anywhere near complete or exhaustive. 
---
---
October 1, 2020
RE: Looking For An Album Letter: Suzie Q's Southern Soul Series
Daddy B. Nice notes:
A month ago, Scott wrote:
I'm writing about Nathaniel Kimble, Chris Ivy and JR Blufor a special Mississippi Delta issue of Living Blues, and am writing a bit about the term "Southern Soul." I have the Volume 2 of the Susie Q "Southern Soul" series from 1999, but I can't find anything about Volume 1, and think that there might be a Volume 3 (or more).
Do you know?
Thanks!
Scott
DJ Sir Rockinghood responds:
I'm not really sure but I got my disc from Susie Q records as a promo back in the day. It would let you know what they were dropping (like a new song alert). Not a lot of airplay/ club play was going on during this time and they had a lot of artists. Donnie Ray, Carl Sims, Maurice Wynn, Jerry L and many more. There was only one volume released (that was all I received). If you want to see the albums or single released by Susie Q records follow link: Suzie Q Records at Discogs.
DJ Sir Rockinghood
Daddy B. Nice adds:
Wow, DJ Sir Rockinghood. Can't believe you were receiving promos from Suzie Q Records back in the 90's. My hat's off to you!
Their records, like O.B. Buchana's original and best version of "Let's Get Drunk," Maurice Wynn's "What She Don't Know Won't Hurt Her" and David Brinston's "Party" and "Kick It" (both written by Linda Stokes and produced by Marshall Jones), stoked my passion for southern soul for good.
---
---
Feedback, comments, information or questions for Daddy B. Nice?
Write to: daddybnice@southernsoulrnb.com