Daddy B. Nice's replies to your letters – Mailbag May 2021
May 13, 2021
Correction: J.T. Watkins (Artist Guide) Song , "Love To See You Smile"

The Song was originally recorded by Bobby Blue Bland in 1978. Nineteen years before J .T. Watkins made it. 
(See) Bobby "Blue" Bland's "Love To See You Smile" 
Peter 
Daddy B. Nice replies: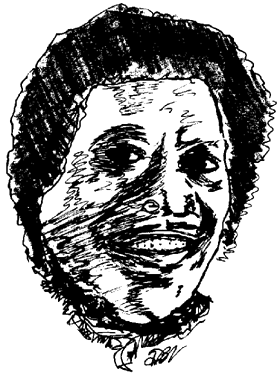 These days most knowledgeable fans associate "Love To See You Smile" with Artie "Blues Boy" White, who recorded the song in 2004 with such dexterity many assume it originated with him. But it was J. T. Watkins who first recorded the song in 1997 for the venerable Ace Records. 
I had flat-out forgotten about Bobby "Blue" Bland's original recording. Thank you, Peter, as always, for keeping me honest. 
May 3, 2021
Quick Hits
Lady J CD
How can i get Lady J cd sneakin love 1999 could you send me one i can't find it on the internet.
Daddy B Nice replies:
I feel your pain. You're one of many who write in about this. Don't give up on googling. The album is sometimes available. By coincidence, I just wrote a piece about Lady J in the Corner "News & Notes" April 2021.
Blues Show
Hello do u have a weekly blues show?
reggie
Daddy B Nice replies:
Sorry. I do not.
Re: Southern Soul Newsletter – April 2021
Good evening. Hope all is well. I have been DJing for almost 30 years and I have nearly every genre of music there is. I have a fantastic collection of Southern Soul but I am looking for more. Is there a record pool service you know of that services Southern Soul Music? I would greatly appreciate any information you might have. Thanks and have great weekend.
Daddy B Nice replies:
Sorry, I don't know of any record pool service for southern soul. I do get the question more often of late. It may be because of the difficulty of pulling together so many indie labels and artists.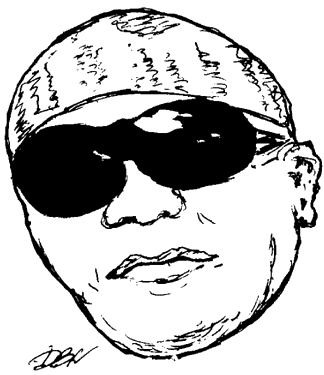 Frank Lucas
Hi Daddybnice,
I came across your website while looking for Frank Lucas. You seem to have somewhat new info about Frank. I arranged and produced a couple singles with Frank in 1979, after his hit with Good Thing Man. (Attached is the label from Your Love Got Me High that we produced for Frank.) And then haven't heard from him since about that time.
Do you have any contact info for Frank? If you do, can I get it, or can you let him know that I'm looking for him. I'd like to give him the 2″ master tapes from his sessions with us for "Ding Dong" and "Your Love Got Me High". Let me know if you have any luck. And please give him my contact info.
Thanks.
Michael
Daddy B. Nice replies:
I do hear from Frank or one of his "people" every year or two, but my e-mail search couldn't dredge up any of those letters or contact addresses. I'll post your query on the Mailbag page (without any of your contact information, of course) in the hopes that someone else may see it and contact me, in which case I'll forward the info to you.
Michael replies:
Thank you very much, that would be appreciated.
Feedback, comments, information or questions for Daddy B. Nice?
Write to: daddybnice@southernsoulrnb.com