Daddy B. Nice's replies to your letters – Mailbag June 2021
June 17, 2021
Re: Mizz Lowe & Bobby Rush
Daddy B. Nice had written in June 12th's "News & Notes": 
"Bobby Rush is back on a southern soul record for a change, doing voice-overs on Mizz Lowe's "I Ain't Giving Up My Love" in the same amusing way he did a generation ago on Vickie Baker's "I Don't Want You To Leave Your Wife." What I'm trying to remember but can't is if Mizz Lowe is Rush's longtime, devastating, onstage, booty-rolling dancer." 
David Whiteis replies: 
Yes, she's Bobby's dancer. 
Anders Lilsunde replies: 
Yes, she is the dancer. In 2008 when everybody was running after Bobby, I decided to do an interview with his 2 dancer: Mizz Lowe and JazziiA for Swedish Jefferson Blues Magazine. The interview led to a fruitful cooperation with Jazzii who contributed from inside the Southern Soul World to Jefferson until 2014 when I resigned as editor and the magazine after that dropped southern soul as a subject. 
Yours truly 
Anders Lillsunde 
Daddy B. Nice replies: 
Thank you both. David Whiteis is the author of Southern Soul Blues and Always The Queen: The Denise LaSalle Story. Anders Lillsunde is the former editor of Jefferson Blues Magazine. I did not realize Jazzi A was a former Bobby Rush dancer. She did some terrific interviews for Anders at Jefferson Blues. 
Anders Lillsunde replies: 
JazziiA played to role as the "old hen" during her time as a Bobby Rush dancer. 
Anders Lillsunde 
Watch Mizz Lowe dancing to Bobby Rush live onstage on YouTube. 
Listen to Mizz Lowe (feat. Bobby Rush) singing "I Ain't Giving Up My Love" on YouTube.
---
---
June 1, 2021
RE: Frank Lucas (Reportedly passed away.)

I just read the question in your mailbag about Frank Lucas. He passed away either last year or the year before. After the year that we just had it is hard to remember and figure out between the two. It was quiet, but I work with someone that married into his family, and he mentioned it to me. 
Sandra 
Daddy B. Nice replies: 
Thank you so much for the information. I'll post your letter and hopefully get some confirmation. 
Sandra replies: 
I saw that you posted my response to the Frank Lucas mail piece. At work, the family member that i talked about told me that Mr. Lucas is buried in LeGrange, NC. The town is near Kingston, NC. He also shared more things with me. He told me that Mr. Lucas was buried in a Cadillac coffin. If you go to Google and put in the search, Frank Lucas coffin, you will see it, along with Mr. Lucas in it. He went away in style. 
Sandra replies a second time: 
The Frank Lucas that I am referring to is the American Gangster one. i was just told that the one singing is not the same one. ?????? I'm lost…… 
Daddy B. Nice replies: 
Ahhh, that's why I said, "I'll post and hopefully get some confirmation." I imagine there's nothing worse than being alive and reading that you're dead. Yes, I've long been aware of the other Frank Lucas, famous gangster, but he didn't cross my mind when you first wrote me. I'll post this exchange so that fans of the singer Frank Lucas realize he has not passed away. Thanks! 
Listen to Frank Lucas singing "The Man With The Singing Ding-A-Ling" on YouTube. 
---
---
June 1, 2021
Unheralded Producer Letter: Donovan E. Scott
Hello, Daddy B-Nice! 
I've been sending you music for a while now, but I never introduced myself. I've been laying low and doing what I love to do, which is write. I'm the author of fifteen novels, and in addition to that— I write music. My husband is a southern soul blues producer named Donovan E. Scott. Not bragging, but he's a hardworking man and sooo talented.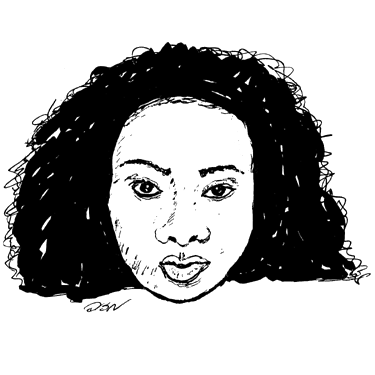 He's been in the industry for over ten years. He's worked with so many talented individuals including Karen Wolfe (Girls Night Out), J-wonn (I Got This Record), Jureesa McBride (The Duchess), Kesha Vet Boyd (Miss Lady Blues), DeMond Crump, King Fred, Marquee of Soul, Sebastian Gowdy, Greg P, Bridget Shields, Stephanie Luckett, Shelby Hosey( Shell-B) and countless others. We've done many projects together, which I wrote and he produced. Here's a list— 
Southern Soul Party— Rosalyn Candy 
Get It Up— Miss Lady Blues 
Outside Woman- Shell-B 
Come on In- Shell-B 
Party Hard— Shell-B 
Can't Be Playing— Jureesa McBride 
And many other songs that the artists haven't released yet. 
So, thank you for accepting the songs that I send you. 
Also here's one from Shell-B that was released not long ago. 
Jennifer 
Daddy B Nice notes: 
I'm always available to shine a light on the deserving people behind the scenes. Jennifer and I had a personal exchange when this letter first came in, but ironically as I was just getting ready to post it, I double-checked my own (Daddy B. Nice's) Comprehensive Index, and Donovan E. Scott is in it! Also a D. Scott. Unfortunately, both have faulty links, so I couldn't find what he was cited for. 
Feedback, comments, information or questions for Daddy B. Nice?
Write to: daddybnice@southernsoulrnb.com