Daddy B. Nice's replies to your letters – Mailbag July 2020
July 29, 2020
Concert Question: Canton Mississippi show August 1, 2020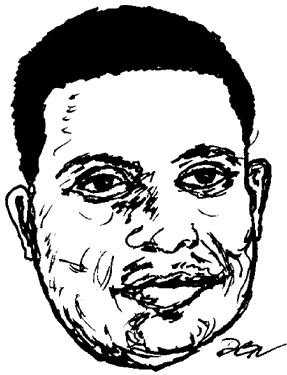 Daddy B Nice
Have this show been postponed Madison County Amusement Park, 850 Sulphur Springs Road, Canton, Mississippi (Jackson). Blues & Horse Show.
Camille
Daddy B Nice replies:
As of a couple of days ago, the concert was still on. And it was only announced a couple of weeks prior, so the chances of it going forward are good. The promotion does not carry a phone number. Your best confirmation would be to listen to radio station WMPR, Jackson, Mississippi (landline or online), where the ads are running. (Afternoon best.)
---
---
July 12, 2020
Looking To Buy Music Letters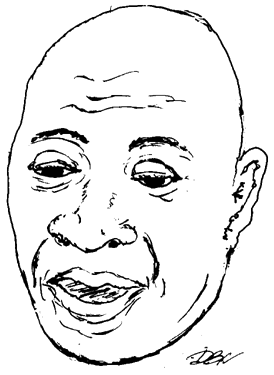 Good morning.
Do you have the cd's from Bishop Bullwinkle? And what is the price?
My mail address is…
Wilfred
__________
Hello,
My mother has been looking for the track "Same Old Bullshit by Lady J". Could you please tell me, how I could obtain a copy of track?
Thank you,
Jasmine
___________
How can I buy some CD from you…do you have a phone number to place the order?
Anthony
____________
Good evening!!! Hope all is well. I am a DJ from South Carolina looking to join a record pool service that provides Southern Soul/Liquor House Music. I have everything else I need but I don't get enough Southern Soul from the record pools that I am currently a member of. Do you know of a record pool that provides what I am looking for? If so, please point me in the right direction. Thanks and be Blessed.
William
___________
Greetings,
I'm interested in the songs you have listed on the News & Notes on July 1, 2020. Do you make Cds for purchase? If so, how much?
Thank you for your time.
Gladys from Maryland
___________
Daddy B. Nice replies:
There are links to buy mp3's and CD's on most of the pages (which number in the hundreds) of this website. So for Bishop Bullwinkle, for example, simply go to one of the indexes and find the product in his artist guide. Daddy B Nice also has a CD Store with links to product retailers that spans twenty years or more of southern soul music.
On Lady J's "Same Old Bullshit," Daddy B Nice has made an exception to his rule in the past and mailed out his personal copy, but I suspect that practice has "gotten around" and I can no longer afford to flaunt copyright law indefinitely even though the song is out of print. Sorry on that.
Finally, on the record pools, I must confess I don't know enough about them to offer an intelligent answer. If you sell, distribute or publicize southern soul music, contact the artists you like and ask them to send their music to you. They will be glad to do it.
With the demise of CD Baby, you can also find tons of southern soul music for sale at Blues Critic.
---
---
July 3, 2020
Quick Hits: Artists & Readers Respond To Daddy B Nice's New Phone-Friendly Website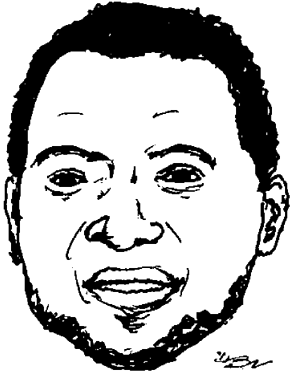 Thanks for giving us your honest opinions, I have built my name and brand off your critical assessments of me. My goal been to prove that I belong here and to make my mark on this music.
******
The new site look great. Not a cool, but handsome layout.
1) I find it easy to navigate.
2) Is there, or will you have an archive for CD reviews older than 2019? That would be fine.
Tommy Lofgren
******
Thanks
CLJ
******
You are one of the best parts of Southern Soul and I want you to know you are forever appreciated.
With kind regards,
Rosalyn Candy
******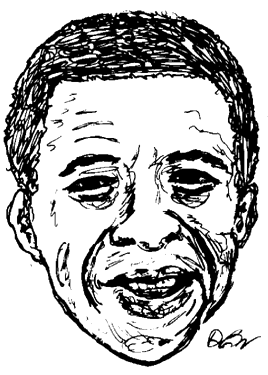 Long time! Glad to see you are still motivated and doing well. Thank you for all you do, it is important and appreciated. Well being a writer, who is for now indefinitely inactive, by choice, I would probably like to see a page for recognizing or remembering just Southern Soul songwriters just in case I never write again. David Brinston came by on New Year's Eve, he has a new album, it's HOT! Good hearing from you, Daddy!! Blessing!
ThatStokesGirl
******
Thank you
Mr. Amazing
******
Just wanted you to know if you ever need anything just Holllaaaa!!!!!!!
Love the new site. Love the new changes!!!!
DJ Sir Rockinghood
******
Thanks for your contributions to Southern Soul Music.
DJ Mr. Melvin
******
Congratulations love..I just love it. It is so well organized and convenient. Thank you for helping us stay in the loop. Pray that your year will be like no other…b blessed
Annie Washington
******
Wow! I can't believe I'm not in the top 5…
Darnell (Da Bachelor)
******
Interesting reading and good news for all the artists. Thanks for sharing
Cheryl Russell
******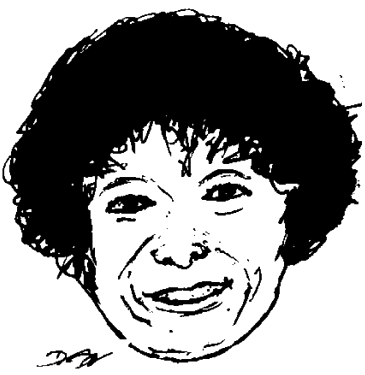 As Always…Very Much Thanks for All You Do…
"LGB"
Linda Gray Barnwell
******
Just finished checking out the new site. LOOKS GREAT! I use it to compare how things are going on a unilateral basis. You have really put some effort into the project and it shows. Sign me, Waiting for the finished product".
Gus (Daddy-D) Weiss
******
I also wanted to ask your thoughts on putting a link on your page for 'DONATIONS' to Daddy B, a GoFund Me and/or CashApp. I believe your followers & SS artists would gladly contribute to you because what you do for the industry is priceless.! Have a good day. Keep in touch.
L.S.
******
Improvement. Thumbs up.
Blues Critic
******
Congrats on all of your many accomplishments and endeavors. I've heard so many great things about you and your work. What an honor to learn of you making mention of my work amidst your renowned platform a while ago. I simply can't thank you enough. You are quite a legendary music industry leader! Thanks for paving the way for groovy artist like myself. If there's ever anything I can do for you, please let me know.
Coco Wade
******
got cha, this is great. looking forward to it
Doctor Luv
******
Keep em coming
Brenda Basey
******
Visit Daddy B Nice's new, phone-friendly website.
---
---
Feedback, comments, information or questions for Daddy B. Nice?
Write to: daddybnice@southernsoulrnb.com