Daddy B. Nice's replies to your letters – Mailbag April 2020
January 22, 2021
The Same Song: Who Gets The Credit?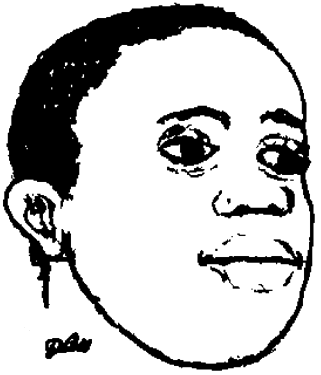 Pictured: Cupid
Daddy B Nice,
I got this song from Hump Dog around May 2020 and now Cupid is releasing it Dec 2020. I ask the question who's getting the credit for the song Hump Dog or Cupid????
DJ Sir Rockinghood
Attached:
Hump Dog feat. Nebu: "Headz Or Tailz (The Crawfish Song)"
Cupid feat. MC World & Nebu: "Crawfish"
Daddy B. Nice replies:
Finally got to this and downloaded both. I don't think the Cupid version improves on the Hump Dog original. In fact, I like the Hump Dog version better, at least on first impression. I see that I also got the Cupid version from 5 Star Pro the day before your e-mail. I don't know the answer to your question. Did you find out anything in the interim? I don't think I have Cupid's contact currently, but I might pose this question to readers (and possibly Cupid) in the Mailbag. I notice he retains the back up singer Nebu, whose understated vocal I like, so he must have negotiated with Hump Dog in some manner.
January 17, 2021
Is the state of Colorado a good place for southern soul blues musicians to move to?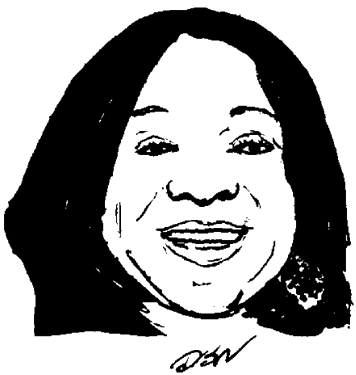 Pictured: Peggy Scott-Adams 
Hi Daddy B Nice, 
My name is Rosette —- and my husband's name Danny —-. My husband, Danny, in his mid 50's, is a southern soul blues musician. He is a professional bass guitar player, songwriter, and singer. We live in Charlotte, NC, prior the Covid-19 pandemic, my husband has difficulty finding guitarists and pianists that can play southern soul blues style music rhythms, and musicians that love this style of music in our area, and even places that welcome southern soul blues music. 
Is the state of Colorado a good place for southern soul blues musicians to move to where they will find other musicians that love and able to play this style of music and places that have audiences that love and enjoy southern soul blues music? If so, what part of Colorado is the best place for that style of music rhythm, where my husband can find other musicians and places that welcome southern soul blues music? Please, help us, we appreciate you. Thank you. You may text or call my husband, Danny, telephone number: ——– or you may respond back to this email: ——- 
Sincerely, 
Danny and Rosette 
Daddy B. Nice replies: 
Thank you so much for the kind and carefully-detailed question, Rosette. Other than having in common the current southern soul obsession with cowboy boots and hats, and what Narvel Echols says in "Pour Me A Drank"— that "Out in Colorado/You can smoke all day"—I can't think of a single reason a southern soul or blues musician would want to come to Colorado. Nobody knows about southern soul up here, and I don't waste my time trying to promote it here. I keep my hometown in Boulder because I could never survive the heat down South and because I'm a health and work-out freak, which is big in Boulder. But when I'm at home in Colorado doing my southern soul thing, I go up to my mountain cabin where I can get above all the whiteness of the culture around me, until I can see all the way across Kansas and Missouri to the Mississippi Delta. Peggy Scott-Adams recorded her southern soul classics in Los Angeles but her heart and soul (like mine) resides in the Delta. And that's where I'd recommend you move if you want to be among like-minded musicians: Jackson, Mississippi, Baton Rouge, Louisiana, Memphis, Tennessee, Shreveport, Louisiana. Jackson is the best because you can actually hear southern soul daily on the radio, but Baton Rouge and Shreveport are the hot spots currently from a music-recording standpoint. Hope this helps. Good luck to you both, and may your plans bear fruit. 
January 2, 2021
Correction re: "Nose Wide Open" Producers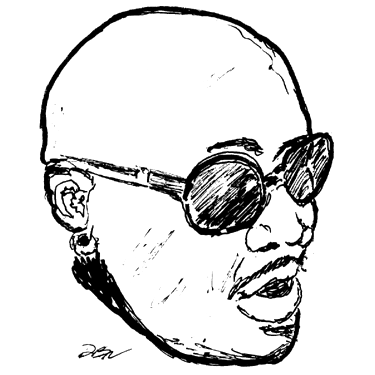 Jeter Jones had advised Daddy B Nice that Slack, not Beat Flippa, produced Magic One's version of "Nose Wide Open". (December letters.) And in the process of correcting that mistake I made another, stating that although Beat Flippa did not produce Magic One's "Nose Wide Open," the Slack-produced track was included on Beat Flippa's P.O.T.Y. album, along with Beat Flippa's Benito/Lady Q version of "Nose Wide Open".
No, I was wrong. I'm just looking at P.O.T.Y (with 27 tracks!) and Magic One's "Nose Wide Open" is not on it. Got confused on that one.
Read Daddy B. Nice's five-star ("southern soul heaven") review of Beat Flippa's Producer Of The Year album.
---
---
Feedback, comments, information or questions for Daddy B. Nice?
Write to: daddybnice@southernsoulrnb.com