Daddy B. Nice's replies to your letters – Mailbag November 2020
February 13, 2021
Looking For A Song Letter: Song–Who Is This?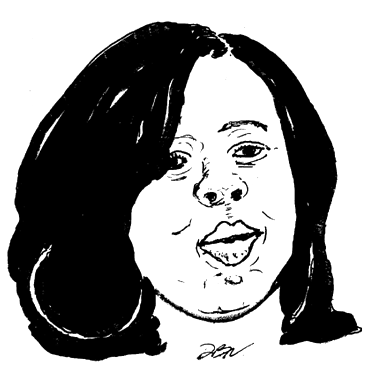 Hi Daddy B,
I hope you are are doing well and staying safe. Just don't know what I would be doing if it were not for music right now. I'm looking for a song that I heard on DJ VJ Bubba Yae's Sunday Matinee on 01/31/21. The lyrics are as follows: "Go tell your mama, go tell your pappy, girl you done found a sugar daddy. Someone to pick you up in a brand new Cadi, Girl you done found a sugar daddy. I can pay your light bills I can pay your rent." Attached is a sample of the song I downloaded from Bubba Yae's session.
Thanks and best regards,
Kevin
Daddy B. Nice replies:
The sample of the song you downloaded from Bubba Yae's session was key in finding this. I couldn't place the male singer but I immediately recognized Sassy D as the female co-vocalist. By googling "Sassy D" and "Sugar Daddy" I was able to come up with a single source, a mixtape by DJ Cutty Cut that listed the tune as "6.JAY HALL Ft SASSY D – SUGAR DADDY." Googling "Jay Hall topic" next, I came up with nothing on his page. Then I went into my own music library and instantly found Jay Hall's "Let's Roll," featuring Theodis Ealey, which I charted in 2019 as "Let's Roll (Tennesse Whiskey") (the dominant refrain). Unfortunately, Hall apparently hasn't packaged "Sugar Daddy" for commercial release. Hope this helps.
Kevin replies:
Daddybnice,
Thanks for the response. I knew you could determine the source. I appreciate you finding the source. I Knew I had heard the female singer but could not place her. Thanks again for finding out the origin of the song!
Best regards,
Kevin
---
---
February 3, 2021
Daddy B Nice On The Road!, Thank You Letters, Looking For Song Letters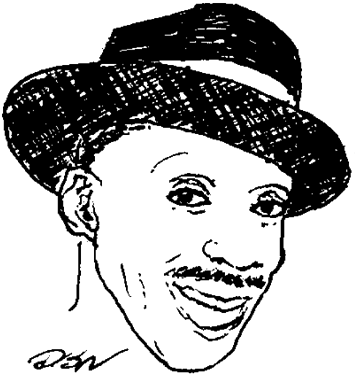 Pictured: T.J. Hooker Taylor (performing at Back Yard Boogie Festival)
Greetings Daddy B Nice,
I must start off by saying I am a fan of the work that you do and it has been very influential and helpful to me over the last several years!
My recent contribution to the industry is my newly launched TV Network on Roku & Amazon Fire Tv, please feel free to share this information with the artist & various camps.
This is a new global promotional tool that is welcome to only those that see the need and want to do good business!
(DBN notes: 4 pm, Sunday, April 4, 2021. Official Bos TV Launch Party, Meet & Greet. Limited seating. RSVP. E-mail clj8llc@gmail.com)
I guess I forgot to send you the info on the hottest show in the ATL.
3rd Annual Back Yard Boogie Festival @ Lithonia Amphitheatre 2515 Park Drive Lithonia, Ga 30855
If you happen to be in the area that weekend give me a call you are invited!
Christopher Lamar Johnson
Daddy B. Nice replies:
On the invitation, I might surprise you. Who would serve as a good contact if I come down?
CLJ replies:
Me. CLJ. Leave a message if I don't answer.
Then Covid happened, and months passed, and the concert was rescheduled for May 1, 2021…
CLJ writes:
Hey sir the invitation is still on! Depending on how this Covid-19 is being handled at the time.
Daddy B. Nice replies:
Hey CLJ, I'm thinking of lining this up with some other gigs and DBN appreciations. Would love to hook up live with my buds Avail and Jeter at your gig too. I've been holding off for a long time and I don't really want to go around with a mask on, but at this point it might be better than nothing.
CLJ replies:
Sounds great just let me know what I can do for you, stay safe!
****************************
DJ Southern Soul Oak 93.5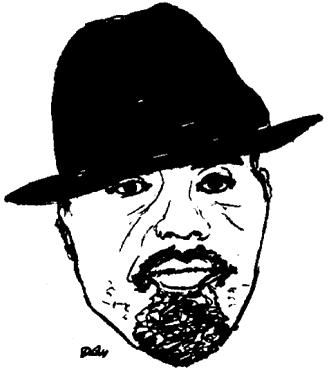 Pictured: Nelson Curry
Dear Daddy B Nice
For 10 years I have been reading you're concert calendar and posting my shows and events and I want to thank you for everything you do for the Southern Soul industry and for being a blessing and supporting Oak 93.5 fm DJ Southern Soul host of the R&B oldies. Please give me a call I would love to deejay a appreciation party for you . We can charge $10 call me I have a venue in St. Petersburg FL
Daddy B. Nice replies:
Thanks, DJ Southern Soul Oak. I'd love to do an appreciation party like that. The timing is the thing, and I'd sure like to do that without a mask. I've got another gig I've been invited to May 1st, and I'd like to line up a couple more events so I can move from town to town in one long trip. Let me know if that works and what your time preferences are, and I'll keep in touch with you. Looking forward to having some fun with you.
DBN notes: It's in the works…
***********************
Thanks from CoCo Wade
OMG Daddy B. Nice!!
First and foremost…I must start by saying MY HEART IS FULL. Daddy B. Nice, it is my utmost ambition to be a studious learner of the music genres including but not limited to Soul, Blues, R&B and Southern Soul of course. While you have so graciously acknowledged our work on the recent "Get Up and Dance" album; we continue to soak up all that you have to share as a pioneer of the music and entertainment industry. Based on your commentary alone, it has been insisted that you are not only a guru, but you are well established as to know every inch of what music is inclined to do and consist of ranging from your listening ear to picking apart incredible details of which most wouldn't even know where to begin or how to explain. You are an original indeed. Listen, I…we…simply can't THANK YOU enough, nor will we ever be able to repay you for such recognition. But, what we can do is this-keep composing and producing timeless music. Music for the people. Feel good music. Quality music. Memorable music.
~Most truly grateful
CoCo Wade on behalf of myself and Smallworld Studio Productions
Daddy B. Nice notes: CoCo Wade will also perform at the May 1st concert in Lithonia, Georgia (Atlanta) promoted by CLJ (Christopher Lamont Johnson) above.
************************
Looking For Lady J
Dear daddy b nice,
I am trying to find where can I buy lady j music.like I fell in love and the sampler.just found on you tube I am loving them want to buy.is she she making music.please help I looked every where I could. Want to buy please help if you can.
odessa
Daddy B. Nice replies:
I get two or three Lady J letters per year, Odessa, and you just missed a big round of letters and replies a few months ago. The records are out of print. Keep watching those YouTube videos! In the meantime, check out what I'm talking about with Lady J's What Goes Around Comes Around. Or…if you have an extra thousand bucks burdening your pocketbook, there's always the sole copy of Lady J's Sneakin' Love for only $902.81! Well, now that you're probably totally freaked out, here's something a little more sensible: a site where you can download Lady J's album MISSING YOU. with my all-time, favorite Lady J tune and vocal: "Part Time Love".
****************
Looking for a song…
Hi Daddybnice,
congrats to your homepage. I think southern soul is one of the greatest things on earth.
I am looking for a song/video that i can´t find anymore.I think it was made not many years ago. It is about an older singer who sings about something sexual(that he still got it) and in the video they are playing poker or dominos or something (mainly with women i think). It is a great song.
Thank you so much if you can help me.
best wishes
Peter
Before Daddy B Nice replies, Peter writes back..
"Congrats on your homepage" I have found the artist on your homepage….it was
Parooze.
---
---
Feedback, comments, information or questions for Daddy B. Nice?
Write to: daddybnice@southernsoulrnb.com