Daddy B. Nice's replies to your letters – Mailbag February 2020
February 23, 2020:
Readers Respond To 'Reviewer's Rant'
Hello Daddy B. Nice
I Read Where Mr. David Whiteis expressed his concern about Not having hard copies on certain artist sent to him. Well I Can't speak for All Artist But I will speak on Behalf of Dee Dee Simon. If He would like her music sent to him for review Then Please have him to contact me. Her Contact/Booking Info isn't hard to find online. I send music out on several artist via Mp3 and/or hard copies to over 2,000 DJs, Promoters etc on A Weekly basis. So I'm Not opposed to sending him anything. So For Anyone Who May be seeking Info on Dee Dee Simon as far as Bookings, Music, Appearances etc Please Contact Melody Hudson aka DJ Melle Mel (That Lady DJ) at (251)554-9861 or Via Email
LadyDJProductions1@gmail.com
Melody Hudson
That Lady DJ Productions
DJ Melle Mel (That Lady DJ)
(251)554-9861
Daddy B. Nice replies:
Well, Melody, I for one want you to send me a hard copy of Dee Dee's new album for review. (Daddy B Nice, Southern Soul, P.O. Box 19574, Boulder, Colorado 80308). And I will post your response for the benefit of David and other readers. (Always let me know if you want it taken down due to your phone blowing up.)
Daddy B. Nice notes:
Dee Dee Simon currently holds down the #2 spot on Daddy B. Nice's Top 10 "Breaking" Southern Soul Singles, with "Da Fire" (February 2020).
*****************
(Daddy,)
Well, artists don't seem too eager to send MP3s to folks like me, either. It's even more difficult because "albums" (song collections, regardless of format) seem also to have faded away. I've already approached Living Blues about extending their reviews to include singles, but since the vast majority of singles these days (again, no matter what the format) are southern soul, they weren't interested. The end result is that a lot of artists with the potential to appeal to a much wider and diverse audience aren't getting heard outside their own already-established network of online friends and fans.
Marketing oneself solely online is well and good, but the way to really get your stuff out there into the wider world is to find a way to reach people who DON'T know who you are, but who would really like your music if they got to hear it. These folks won't be googling you or clicking onto your website, because right now they've never heard of you; but they'd really like your music if they got to hear it. That's what writers and critics from other media and sources can help out with.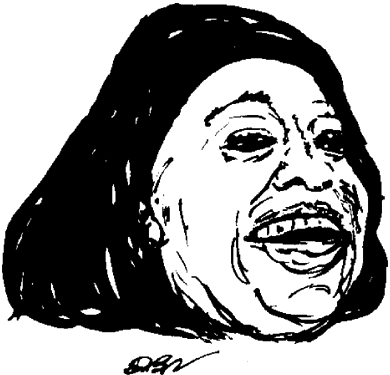 DGW
Daddy B. Nice notes:
Watch for Daddy B. Nice's upcoming review of Always the Queen
The Denise LaSalle Story (with David Whiteis).
---
---
February 16, 2020:
Three Miscellaneous Letters
1. Looking For A Song By Jesse Graham: Stop The Rain Inquiry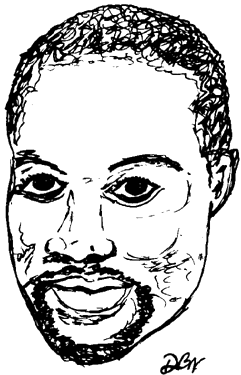 Hello,
I'm from Mobile, AL and I have been looking for "Lovers before friends" by Jesse Graham for years and I cannot seem to find it anywhere on the web or any information about it. Where can I at least stream the song let alone purchase a CD/cassette? My father used to play southern soul for me when I was a little girl and we love this kind of music. We just can't seem to find this song that we used to play off a long lost blues mix cassette. Please help,
Jaelyn
Daddy B. Nice replies:
Sorry for the long delay, Jaelyn. I actually hear from Jesse Graham fairly often–sometimes positive, sometimes negative–and I was hoping to re-discover his e-mail address after both a computer crash and the usual storage and deletion problems that plague my site due to the volume of mp3's I get. Unfortunately, I can't follow up right now because I can't find Jesse's info. Watch the site. He's due to write me one of these days and I'll ask him.
Daddy B Nice
2. Thank You Letter from Summer Wolfe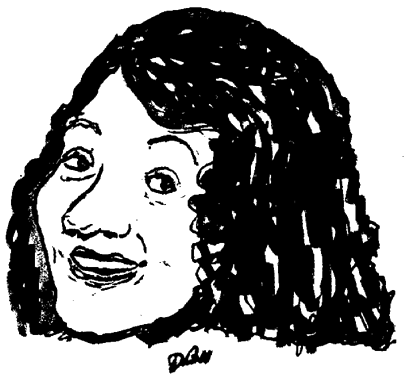 Daddy B Nice
I was so overjoyed of the review and recognition that you gave me.. not to mention that I finally got that drawing??. I want to thank you and to make that you understand just how much I appreciate you for your continuous support & honesty, it makes me better as an artist. But I must admit that when I saw the feature of me, I literally started screaming, I couldn't get it out… All I could say was "THIS IS A BIG DEAL…THIS IS HUGE!!".. I screenshoted it to EVERYBODY twice…and is so honored to have a place on your site..it means everything to me and I thank you so much!!
Daddy B Nice notes:
See Daddy B. Nice's Artist Guide to Summer Wolfe.
3. Reviewer's Rant to Daddy B Nice From "Southern Soul Blues" Author David Whiteis: I know I've said this many times before . . .
. . . but just clicking rapidly through some of your latest links (Avail, Dee Dee Simon, J-Wonn, et al.)–really good stuff. If ONLY these artists (or their management) would send product to reviewers, we could get the word out about them to listeners who otherwise probably wouldn't know of them.
I only wish . . .
David Whiteis
Daddy B Nice replies:
I agree, but the world has changed and will never be the same. I still get CD's, but fewer all the time. Ecko Records is the best at sending hard copies of their artists' material. Everyone these days wants to send mp3's via e-mail, and that works, but somehow those hard copies have a presence that e-mails will never have. They're also more likely to be reviewed because they don't go away. (As evidence see today's posting of the Itz Karma release KARMA UNLEASHED in Daddy B Nice's New CD Reviews.) Which reminds me that one new-guard label–Jonez Boy Entertainment, the Jeter Jones-fronted recording group–mails out their artist's material. If you need a hook-up, David, let me know.
The new young artists may think it won't help their careers sending product for professional review–they may think it's all about their audience, and that's partially true–but what they fail to realize is the very real influence being professionally reviewed means to their long-term careers and their place in southern soul history.
Daddy B Nice notes: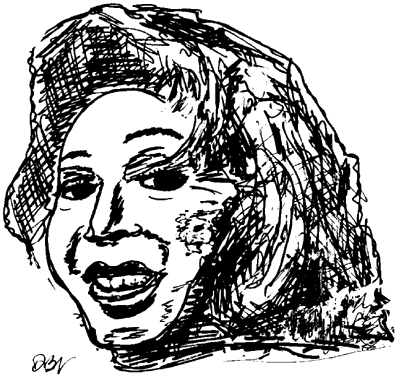 David Whiteis's new book, the autobiography of the southern soul superstar, Always the Queen: The Denise LaSalle Story, has just been published by the University Of Illinois Press. (And I'm ashamed to say it's still sitting in its mailer on my vintage 1940's, stand-up, wood-cabinet radio with a basket of unopened CD's.) Hopefully, I will get to it soon. One thing for sure. It won't go away!
---
---
February 1, 2020: 
Thank You Letter: Best of 2019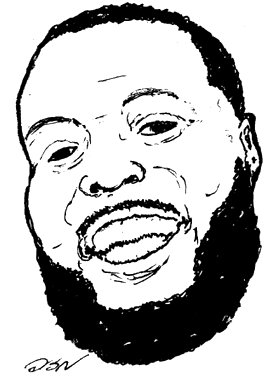 Hello Daddy B Nice!!! 
I would first like to say thank you for all that you do. Thank you for giving Southern Soul a platform and supporting good quality music. Secondly I am honored to be recognized as having one of the best albums this past year and among its top producers. I do have to inform you that I am not responsible for the production of Get It Done Right. Those credits belong to my good friend Simeo Overall. I am however responsible 4 production on Party Starter, Don't Disturb This Groove, For The Weekend and several others (Nellie Tiger Travis, Mr. Sexy Man Remix and Mr. David's Knock the Fire Remix, which are not featured on this project). I hope this doesn't impact my nomination but I cannot take credit for someone else's work. Thank you again and I look forward to another year of pushing Southern Soul music to the forefront!!! 
Niiiiccccceeeeee
See Daddy B. Nice's Artist Guide to Joe Nice.
Daddy B. Nice notes:
I also heard from Simeo and got it all straightened out.
See Daddy B. Nice's Best Of 2019: Albums, Producers.
---
---
Feedback, comments, information or questions for Daddy B. Nice?
Write to: daddybnice@southernsoulrnb.com