Daddy B. Nice's replies to your letters – Mailbag August 2020
August 1 2020
Jeter Jones Checks In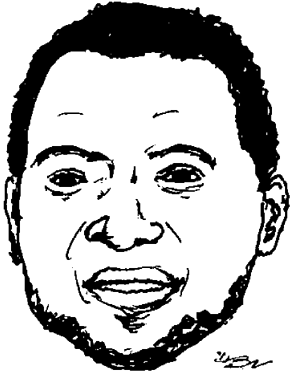 First let me say it is an honor to be an entertainer. My government name is SFC (retired) Gary Charles Jones aka Jeter Jones. It seems like yesterday that I started my journey in Southern Soul/ Blues music. I'm am still learning so much and yes I am evolving. I sat goals that have helped me. Winning Blues Critics Artist of the Year 2019 was one of them. My motto is humble & hungry, I pray to someday become an ICON in my genre during my time. Yes Slack is the executive producer on my MuFassa CD, along with some new blood on "Mind playing tricks on me" produced by Chris "Bubba" Washington whom is also my band leader. Having Sir Charles Jones as my mentor is also a plus. JBE is about bring some new heat as WestDawn, Tasha Mac, & Volton Wright Are about to drop their debut Albums. Hot producers like J-Swagg, DJ Scruggs, and Chris Bubba Washington have also joined the camp. Being a great artists has been a goal but consideration as a great Song writer will also keep some checks coming in. Here in Shreveport La, at JBE, we are working hard to make our mark and gain respect for our genre in this industry. Southern Soul is the new Hip Hop, and I pray that we can gain respect for this genre thru great music. Thanks for all the people that come to see me cut up every weekend. I have had a hand full of weekends off since 2016 which is a blessing. I wanna thank the fans for making me a Kang. Peers call me the hardest working man in Southern Soul, I say that the work I do shall speak for me. Thanks to Bobby blue bland, Johnny Taylor, ZZ Hill, Marvin Sease, Little Milton, Muddy Waters & many more for giving me a great blue print for being a blues man. At the end of my day when they say who started that Trailride/Cowboy Blues they will mention da king in the South "Kang Jeter" "MuFassa.. Keep being Hard but Fair on us. Come Come…. Thanks so much for your time.
Jeter Jones
Be Safe
Him
PS. Can I get my picture drawing changed to my cowboy hat and beard.
Lol
Read Daddy B Nice's five-star CD Review of Jeter Jones' "Mufassa" album.
---
---
Feedback, comments, information or questions for Daddy B. Nice?
Write to: daddybnice@southernsoulrnb.com