Daddy B. Nice's replies to your letters – Mailbag April 2020
April 16, 2020
RE: Tyree Neal T-shirt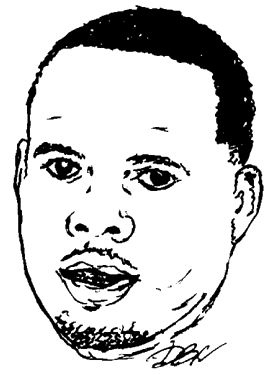 Hello,
Can someone get in touch with me? I went to Tyree Neal's concert and purchased this t-shirt only for them to sale me a dirty and messed up t-shirt. My name is Nettie, I am from Garland, Louisiana now lives in Missouri City, Texas. I would like to get a clean t-shirt and one that the picture is not peeling off. I have never been able to wear this dirty and messed up t-shirt. I don't want to give him or his company a bad review or name, so I'm hoping we can get this resolved as soon as possible. I have attached pictures t-shirt that was sold for $20, just the way it was sold to me after the concert. If we can't get this resolved I will NEVER attend another one of his concerts, but I'm hoping and praying that he will do the right thing in replacing my t-shirt and I will send this one back. Thanks in advance for your time and have a good day. I look forward to hearing from someone soon. Should this not be the correct email address for Tyree Neal, can you supply me with the correct contact information for him or his business manager. I know that Tyreewill want to do the right thing and get this misunderstanding right. I'm really shocked that they would sale this type of t-shirt to anyone picture peeling off at the bottom between the last E in Tyree and at the beginning of the N in Neal, it is also dirty.
Pray everyone is being safe with this virus going around.
Sincerely,
Nettie
Daddy B. Nice replies:
Did you ever get a reply from anyone?
Nettie replies:
Hello and Happy Easter, no I have not received a response from anyone as of today. Can you have someone contact me? Thanks for your reply and checking with me. Have a good rest of your day!
Nettie
Daddy B. Nice replies:
First, Nettie, I feel bad because I don't have Tyree Neal's contact info at hand. He sends me material frequently and I should have it, but I don't–it's gotten lost in the shuffle. Second, I'm sure Tyree will be glad to get you a new t-shirt if only he is made aware of it. This kind of thing happens. Third, if you have any CD's or other product by Tyree Neal(of if one of your friends does), you will probably find contact information listed on the cover. You might also search on social media, if you have not done so already. Finally, I'll post your letter in the Mailbag, where Tyree or one of his people will undoubtedly see it and notify me, and I'll hook you up. Now don't hold your breath, but I'm sure Tyree will get this resolved.
Daddy B. Nice
Nettie replies:
Aww…this is so sweet of and I really appreciate you for taking out of your time to reply back to me. I looked on the internet and that's how I found your information. I have not checked social media. I hope he or someone on his team will reach out to you. Again, thanks for your time and continue to be safe. Make it a good rest of your day!
Warm Regards,
Nettie
---
---
April 11, 2020
Looking For A Song Letter: Miss Jody…"Strong Woman"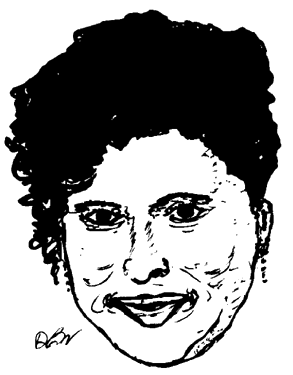 Daddy B Nice,
I'm trying to find this song in any medium. I'd love to download the CD. Or buy it, if one exists with that song on it.
Can you help?
Thx, Lynne
Daddy B. Nice replies:
Lynne, I don't know of any song by Ms. Jody with the title "Strong Woman". I checked with John Ward of Ecko Records, Ms. Jody's label, just to make sure, and he assured me Ms. Jody had never recorded a song by that name.
I have two songs in my music library with the title "Strong Woman": Ricky White's "Strong Woman" and Fat Daddy's "Strong Woman," with Fat Daddy's being popular most recently. But it's hard to believe you would mistake either of these two male singers for a female. You may be thinking of a song by Ms. Jody that actually goes by a different title. That used to happen to me all the time.
---
---
April 1, 2020
Looking For The Antecedent To Narvel Echols' "Country Folks Party"
Pictured: Nellie "Tiger" Travis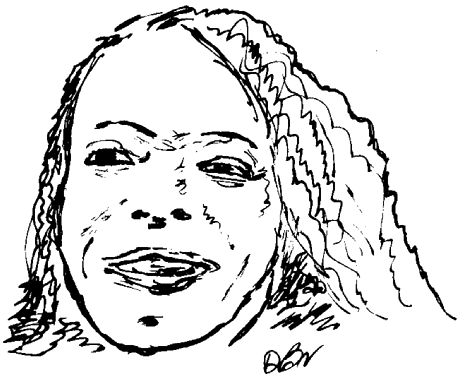 Listen to Narvel Echols singing "Country Folks Party" on YouTube.
hello,
first i want to say, i like your website very much. i'm from austria and its complicate to find new southern soul songs. so i like this very much ??
my question: the song from narvel echols covers some parts of a great old soul song. do you know the original artist?
best regards from austria
Gernot
Daddy B. Nice replies:
Very sorry for the delay, Gernot. Yes, I do know the original artist. It's the Florida disco-era band K.C. & The Sunshine Band doing "Boogie Shoes," and you're referring to the horn charts from the song.
Listen to K.C. & The Sunshine Band singing "Boogie Shoes" on YouTube.
Many southern soul fans know it as the synthesized horn riff from Nellie "Tiger" Travis's' "If I Back It Up," her early-career, signature song. Nellie's writer, Floyd Hamberlin Jr., was the first southern soul producer to lift and use the riff in a southern soul single.
Then, after all this time, there's a run on this horn lick. Not only Narvel Echols in "Country Folks Party". It's also sampled by Avail Hollywood on his latest album BLACK LOCOMOTIVE in the tune "Got To Get It," copied a little in Hisyde's "Hap Here," and used extensively by Blind Ricky McCants & Joe Nice in Blind Ricky's "Sugar Daddy".
Thanks for being such a curious southern soul listener.
---
---
Feedback, comments, information or questions for Daddy B. Nice?
Write to: daddybnice@southernsoulrnb.com