Daddy B. Nice's replies to your letters – Mailbag September 2019
Mailbag September 2019
Re: Lee Fields – "I'll Put My Life On The Line"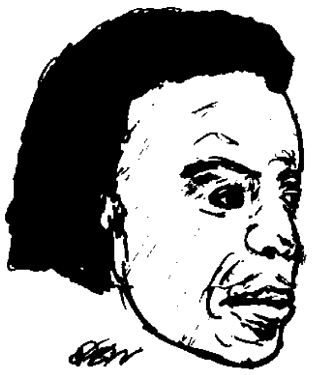 Daddy B. Nice,
(Re:) Your link:
Lee Fields Artist Guide
A friend in Manhattan let me listen to a track from Lee's BDA release "Let Me Hit It"
The song "Tell Me Where To Be" seems to be the one you are describing in your original 2011 post.
It seems that this song was also on his cassette "I Got A Problem"although I don't know if it is the same version.
Lee was not filing copyrights for most of his work in the late 1990s and early 2000s.
This Title does not show up on BMI.com as a song he wrote.
During the interview, perhaps Lee did not recall this, even though the lyrics frequently mention "Life On The Line." I suspect that he hasn't listened to these cassettes in ages since he has moved away from the modern Southern soul style.
It's hard to say whether there was a release by Johnny Vincent, but it would have had to be after his third Ace CD in 1996. Wikipedia says that Johnny Vincent sold Ace in 1997. I don't know what (if any) involvement he had on Avanti. There are a couple of Ace 45s (5012, 5013) from 1995 or so that have not turned up anywhere, so it is possible that one might be from Lee, but it seems more likely that any Ace 45 would have come from an existing CD. So I'm skeptical about a release by Johnny Vincent, but it's certainly possible since you heard it on a radio station in Jackson, MS.
Before you update your webpage, please try to find one of these cassettes to verify that this is the song you remember. Maybe that Chicago music writer has a copy. If you do post something, please don't use my name.
Good luck!
(Anonymous)
Daddy B. Nice replies:
Dear (Anonymous),
I really appreciate this letter because you have unearthed the first documented release (actually two documented releases) of the Lee Fields single ("I'll Put My Life On The Line") in question. As a matter of fact, for many years I presumed the title of the song was "Tell Me Where To Be". I often did online searches with the keywords "Tell me where to be"–with, of course, no results. I only settled on the title "I'll Put My Life On The Line" after talking with DJ Handyman (WMPR Jackson, Mississippi deejay). He said the title was "I'll Put My Life On The Line," but I often suspected that he wasn't sure himself–that is, that he didn't have a copy of the single in front of him at the moment I was talking with him.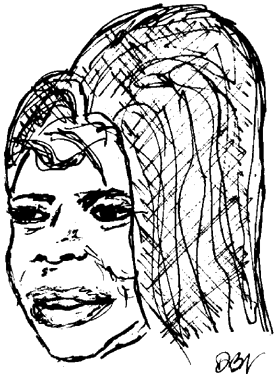 My decision to go with Handyman's title "I'll Put My Life On The Line" was also influenced by the fact that the late Tina Diamond and the late Reggie P. had done a cover of the tune called "Life On The Line". I'm not going to "update" any text in the Lee Fields artist guide, but I am going to include the "alternate" title in the song heading and I'm going to post your most informative letter. Thank you!
P.S. I'm an old Manhattanite (eighties).
P.P.S. By the way, and coincidentally, Lee Fields touts the #1 single this month (September '19) on Daddy B. Nice's Top 10 "Breaking" Southern Soul Singles with a capsule review that says in part: Wouldn't it be ironic if Lee Fields, who left southern soul and the chitlin' circuit for greener pastures in the "Little J.B" mainstream, should turn out to be the embodiment of everything southern soul strives to be?
A reader responds:
For what it's worth, when I asked Lee Fields, for my Living Blues profile, about why "Life On the Line" was virtually impossible to find, he answered: ""That's because I was on Ace Records, and the contract was up. Johnny Vincent was focusing on some of his other artists, so he never go the chance to really push that record or put it out there. It was released, but it wasn't released properly. The contract was over. I began to decide to move on; there were certain things that were happening with the label that I didn't really go along with, so . . . I said, well, I'm just going to wait my contract out. And that's what I did. I knew I was going."
David W.
Daddy B. Nice notes: David Whiteis, the "Chicago music writer" mentioned in the letter above, is the author of an upcoming biography of Denise LaSalle.
---
---
Feedback, comments, information or questions for Daddy B. Nice?
Write to: daddybnice@southernsoulrnb.com