Daddy B. Nice's replies to your letters – Mailbag October 2019
Mailbag October 2019
Avail Hollywood Checks In!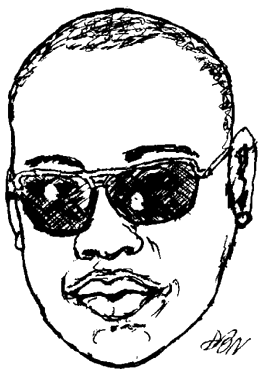 What's up MR. B NICE … Been a minute— HOPE ALL IS WELL!! You didn't hear this from me, but Avail Still Sings, STILL PRODUCES, still records and mix, still writes, all his stuff, still pack out and HEADLINES venues, EVERY WEEKEND … ??????. and sold a lil bit over $90,000.00 downloads this year alone on independently-that means by my damn self !!???????? Now if that ain't worth a lil article I don't know what is!!…. lol I can't talk about show money. IRS MIGHT COME LOOKING FOR ME????…. IM THE REAL DEAL MAN!!!! peace LUV YA , keep doing what you do!
p.s. that ranked 47 southern soul artist is so UNDERRATED and only two 5 star singles. Come on now U CANT BE SERIOUSTWENTY FIVE AND UP GOT 5.5million hits just on YouTube man that's a damn CLASSIC !!! Not to mention SINKING IN QUICK SAND, and Lil Age On It
Daddy B. Nice replies:
Good to hear from you, man. Always glad to hear you giving me some shit. I'm working on your calendar postings today. I like your letter too, and I'm trying to decide whether to put it in the Mailbag (pending your approval) or siphon some of the stuff into an upcoming DBN's Corner "News & Notes". Any preference? Stay bad now!
Avail Hollywood replies:
Lol now you know don't no southern soul artist BOAST more than AVAIL HOLLYWOOD!! and plus the great SOUTHERNSOULRNB.COM IS the home of AVAIL HOLLYWOOD ???? now u remember that!!
no But humble-ly its always great to here back from you DADDY B! YOU R A LEGEND MANNN!!
but of course POST THIS!! like the younger generation say "a lil CLOUT/CONTROVERSY" don't hurt nobody!
Ps! Pray for me I'm a 36 year old SOUL singer with 115 songs Out, and I'm itching to drop another 12track album after CHRISTMAS—— guess you could probably say I'm a studio junky, and "REHAB AINT WORKING" that's why I been "DRINKING AGAIN", I stay "WASTED", but you can do that when you "TWENTY FIVE AND UP"!! ??????. Let me go I could do this all day!!
we Love ya Man!
---
---
RE: News & Notes: Mixtape DJ's
Daddy B. Nice,
Hey thanks for mentioning my mix in your article.
DJ Mr. Melvin
Mr Melvin's Super Southern Soul Blues.
Hello Daddy B Nice,
I would like to thank you for all your hard work, without you I feel there will be no DJ Sir Rockinghood. You have kept it real on every aspect of Southern Soul/Blues and I hope everyone can see your passion. You have given us a place to learn about the history as well as the the present of good Southern Soul/Blues music.
Again Thank You,
DJ Sir Rockinghood
Ain't No Stopping Me Now SS Mix.
Read the article "News & Notes: BOOKS…MIXTAPES…RADIO STATIONS"
on Daddy B. Nice's Corner.
---
---
Feedback, comments, information or questions for Daddy B. Nice?
Write to: daddybnice@southernsoulrnb.com