Daddy B. Nice's replies to your letters – Mailbag June 2019
Mailbag June 2019
LOOKING FOR A SONG LETTER: "mister nobody"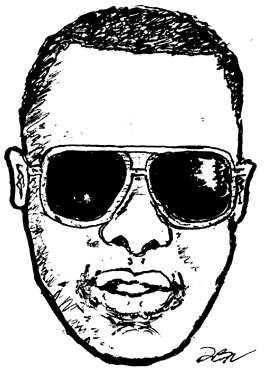 Daddy be nice
I just heard this at a party with the dj playing supposedly new southern soul music, it goes "mister nobody" something like that. Do you know it? and where I can get it?
thanx!
Makisha
Daddy B. Nice replies:
You might have heard the new record from Fat Daddy:
Listen to Fat Daddy singing "Mr. Nobody" on YouTube.
The original was Johnnie Taylor's "Mr. Nobody Is Somebody Now" in the nineties. The version of "Mr. Nobody" that really stunned me (and the one that may have really influenced Fat Daddy) was the 2001 Carl Sims cover:
Listen to Carl Sims singing "Mr. Nobody Is Somebody Now" on YouTube. Legendary songwriter Homer Banks and legendary producer Don Davis were behind that track, if memory serves.
If it's Fat Daddy, to get it, go to Daddy B. Nice's Fat Daddy: New Album Alert!
Makisha replies:
That's it! Thank you, thank you!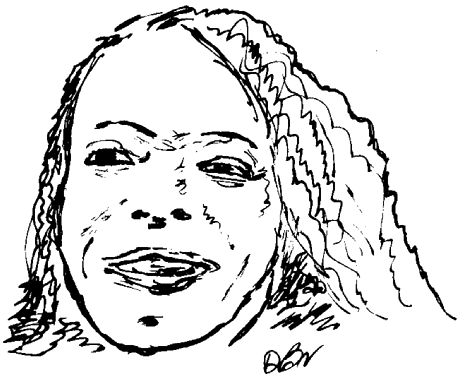 ---
---
RE: Old But Cool
Hey Daddy
I know that this song is old, But this is cool.
Watch Animated Tribute To Nellie "Tiger" Travis's "Mr. Sexy Man" Starring Puddin Afterthought on YouTube.
Floyd Hamberlin
Daddy B Nice replies:
Hey there Floyd. When are you going to give us another "Mr. Sexy Man,"? Can't wait. I'll spread this around.
Daddy B Nice notes:
Floyd Hamberlin wrote and produced Nellie "Tiger" Travis's "Mr. Sexy Man" as well as Will T's "Mississippi Boy," not to mention earlier-era, southern soul songs like Artie "Blues Boy" White's "I Can't Afford To Be Broke".
Read Daddy B. Nice's Artist Guide To Nellie "Tiger" Travis and "Mr. Sexy Man".
See #17-ranked "Mr. Sexy Man" in The Top 100 Southern Soul Songs: 21st Century Countdown.
---
---
RE: "Hisyde" Name Clarification & Introduction
Hi Daddy B. Nice,
First, I just want to introduce myself. I am HISYDE – "Your Fantasy Man". The correct pronunciation is (HI – SIDE) I humbly appreciate the review of my recently released single "Sleepin' Pill" featuring Chrissy Luvz and charting it as #5 on your Top 10. I'm fairly new to the Southern Soul/ Blues Genre, but not to creating good quality music. Thank you so much for giving us a platform.
I'm originally from Strong, Arkansas, but current reside in Dallas, TX. I was born and raised a country boy in south Arkansas, full of Southern Soul. Thank you.
Hisyde
Daddy B. Nice notes:
I've corrected the spelling in this month's Top Ten Singles and posted new artist Hisyde's debut entry in Daddy B. Nice's Comprehensive Index. Hisyde's first three southern soul singles are all better-than-average projects meriting attention.
Listen to Hisyde's first three southern soul singles on YouTube.
---
---
RE: Research On BB King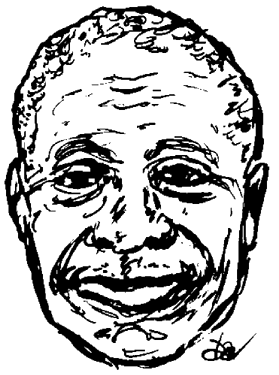 Dear Editor,
My name is Jen and I'm the Editor at Jen Reviews. I was doing research on BB King and just finished reading your wonderful piece: Daddy B. Nice's Artist Guide to B.B. King.
In that article, I noticed that you cited a solid post that I've read in the past: BB King: The Official Website.
We just published an updated, comprehensive guide on how to play like famous guitarists including BB King on our sister site, Beginner Guitar HQ. It is completely free and you can find it here: How To Play Like Famous Guitarists.
If you like the piece we'd be humbled if you cited us in your article. Of course, we will also share your article with our 100k newsletter subscribers and followers across our social platforms.
Either way, keep up the great work!
Warmly,
Jen
Daddy B. Nice replies:
Thank you, Jen. Very interesting stuff, and I'll post your letter on my Mailbag page.
Best,
Daddy B. Nice
---
---
RE: Seeking NC Based Southern Soul Artist
J. RED the Nephew "where i am from"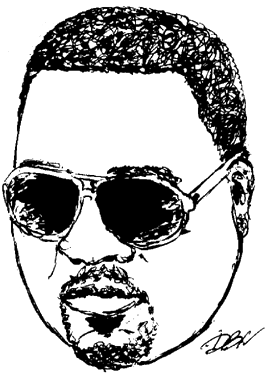 Greetings Daddy B Nice,
This is J. RED the Nephew. I am sending this email to clarify where I am from, where I have lived, and where I currently reside. I am origianally fron Greenville NC. I grew up there and gradueated high school there. At the age of 23 I moved to Virginia Beach VA to fullfill an independent record deal with my R&B group Average Guyz, under the lable UnCutt Records. That is where I did work with Missy Elliot, Big Bub (from the R&B group Today), Chad Hugo (from the world famoud Neptunes). I also sat in on sessions with Teddy Riley at Future studios while in Virginia Beach.. After 3years in VA, I moved back home to North Carolina and lived there until 2015, then picked up and moved to the Atlanta Metro area, Clarkston GA to be exact. I have been living out here in Clarkston for 4 years now and it is the perfect location due to the fact that the mojarity of my shows are in Alabama, Florida, Mississippi, Georgia, South Carolina and North Carolina. Texas and Louisianna are now on my rador as well.
To sum it all up, I am a North Carolina native that lives in the Atlanta Metro. I hope this takes all of the guess work out of where I reside and where I am actully from. I do claim VA Beach too….. I had some of the absolute best times of my life while living there and I visit VA Beach whenever I get the time. I trully miss Hampton Roads and Tide Water!!! Norfolk, Portesmouth, Cheeapeek, Newport News, VA Beach, Hampton…… I plan to make Atlanta my 2nd home … my last stop!!!
Kind Regards, Jesse Redmond AKA J. RED the Nephew
See Daddy B. Nice's Artist Guide to J. Red The Nephew.
---
---
Seeking NC Based Southern Soul Artist
Pictured: Sir Jonathan Burton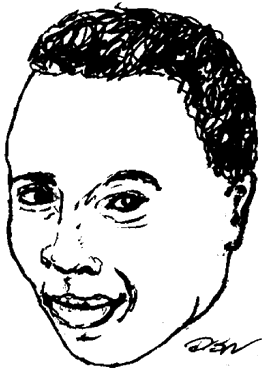 Hi,
I am planning an upcoming Southern Soul Music Festival. Do you know of any Southern Soul Artist who is currently living in the state of NC?
I am familiar with: Labrado, Black Diamond, Donald Tabron.
Thank you.
Marilyn
Daddy B. Nice replies:
Here's a shout-out to North Carolina, one of the most fertile grounds for southern soul in the hemisphere, as can be seen by consulting the Concert Calendar. In fact, Pokey Bear and Bigg Robb will be performing on the same bill at two venues instate the weekend of May 17th-18th, along with local favorites Black Diamond.
My mind's too far gone to remember where everybody's from, Marilyn, but the artists who come to mind when I think of the North/South Carolina-Virginia-Maryland area (after the late greats Marvin Sease and Frank Mendenhall) are: Roy C, J. Red (The Nephew), Big G, Maurice Wynn, Hardway Connection, Jim Bennett, LGB and Sir Jonathan Burton. But I think the only one who's actually from North Carolina is Jonathan Burton.
If you're so inclined and want to fill an evening, visit The Top 100 Countdown: 21st Century Southern Soul (2000-2020) or The Comprehensive Index and just scroll around and click links to Artist Guides under the "About Artist" sections. You'll no doubt find a few I've forgotten.
Daddy B. Nice
Marilyn replies:
Thank you so much. You do an excellent job.
Listen to Sir Jonathan Burton singing "Too Much Booty Shakin' Up In Here " on YouTube.
---
---
Feedback, comments, information or questions for Daddy B. Nice?
Write to: daddybnice@southernsoulrnb.com