Daddy B. Nice's Corner 2020 – news and opinion on Southern Soul RnB music and artists
September 20, 2020
Services for Roy Hammond (Roy C)…
…Will be held 11 am. Saturday, September 26, 2020 at the Allendale-Fairfax football field in Allendale, South Carolina. Social distancing and mask-wearing will be required. Viewings will be held Friday, September 25, 2020 at the B.F. Cave Funeral Home, 1521 Razor Road, Allendale, South Carolina 29810 (803-584-3110). DBN.
---
---
September 17, 2020
ROY C. (R.I.P.)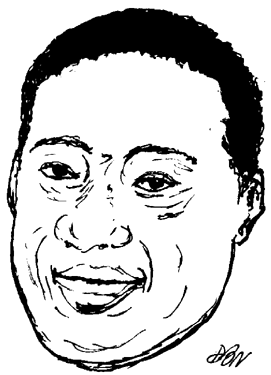 Roy C., the undisputed godfather of the Carolinas' southern soul community and an inspiration to artists as diverse as Hardway Connection, Big G and the Carolina beach music circuit, died in his home in Allendale, South Carolina Wednesday, September 16, 2020.
Roy C. (the artist's pseudonym for Roy Hammond) was born in Newington, Georgia August 3, 1939, leaving for Long Island, New York when he was seventeen. He began his career as the lead singer of the Genies, a group that first entered the charts in 1958.
Not as lavishly talented as Johnnie Taylor or Bobby "Blue" Bland, Roy C was nevertheless just as ambitious and driven. He embarked on a solo career roughly approximating the span of Taylor and Bland, but with one glaring difference. In more than a dozen albums spanning every decade to the present, Roy C's catalog was bereft of a bona fide R&B hit. And yet, the performer never wavered.
Fans of fifties-era rhythm and blues will recognize a familiar but less than excellent production on many of Roy C's early discs. "Shotgun Wedding," a minor R&B hit from 1966, captures the far-out flavor of those recordings, displaying rhythm and blues in a bizarre, almost surreal setting, complete with whizzing gunfire and ricocheting bullets.
But over the years Roy C refined his craft and his production standards. 1998's I'm Working Hard For You, Baby (Three Gem) marked a "comeback" of sorts, both reminding the Southern Soul audience of Roy C's longevity and introducing Roy C to a new generation.
Around the same time reggae star Shaggy (of the How Stella Lost Her Groove soundtrack), sampled Roy C's "Love Me, Love Me" on the Stelladisc, garnering an urban R&B hit in the process. Roy C. followed it up with an LP called Stella Lost Her Groove (TEG, 1999).
Meanwhile, a sequence of compilations of Roy C's work from the seventies, eighties and nineties has appeared in the early 00's, reacquainting Southern Soul audiences with forgotten Roy C classics. Roy C's radio single "I See Angels" (Roy C. Meets The Root Doctor, Jacques Johnson) entered many chitlin' circuit playlists in 2004.
Unfortunately, Roy C's extensive catalog–almost exclusively the domain of ultra-small label, Three Gem–remains out of reach for all but the most aggressive 21st century buyers.
–Daddy B. Nice
Note: More details on Roy C's death and funeral arrangements will be posted as it becomes available. See Daddy B. Nice's Artist Guide to Roy C.
***********
To automatically link to Roy C's charted radio singles, awards, CD's and other citations on the website, go to "Roy C" in Daddy B. Nice's Comprehensive Index.
***********
Listen to Roy C.'s "Slow Roll It" on YouTube.
Listen to Roy C.'s "Leaving On The Morning Train" on YouTube.
---
---
September 12, 2020
News & Notes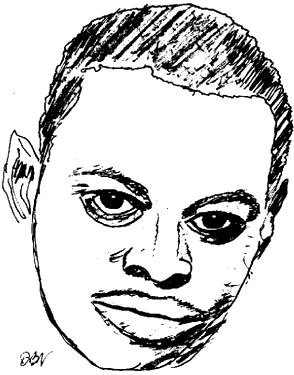 A couple of months ago, I heard Sir Charles Jones' "Friday" on a "bump" between radio segments on a Denver, Colorado sports-talk station (KKFN "The Fan"), and for a minute I thought I had been transported Star Trek-style to Jackson or Memphis, Mobile or Shreveport, Montgomery or Houston, storm-ravaged Lake Charles or Monroe, Louisiana. The fact that I was hearing it in Denver literally staggered me. Colorado is a lily-white state. Oh, of course, there's an African-American community in Denver and its blackest suburb, Aurora. But make no mistake. Anyone from the South travelling through Colorado would call it "fifty shades of white".
What they call the blues up here ended in 1956 (with a couple exceptions like B.B. King). They know nothing about the southern soul scene, and yet, here it was, Charles singing, "Gonna go buy me/ A fresh pair of gaiters"…. I never actually knew what "gaiters" were, but to hear "Friday" on week-day, prime-time radio in Denver was one of the most beautiful sounds I have ever heard. Truthfully, it sounded sacred. And I shook my head in amazement and said to myself: "Southern soul has made it into the white mainstream at last!"
Then, just last week, I heard another bump from Sir Charles' "Friday" on the same sports-talk show. "Mel Waiters on the radio / Singing about the whiskey"…. And once again Charles sounded superb, as natural and unique as Smoky Robinson back in the day. My spirits soared. Was it a black deejay or producer (with ties to the South) slipping a little southern soul into this "urban cowboy" demographic? Don't know, but
"Invisible Man" author Ralph Ellison once said, "American culture IS African-American culture." Like hiphop thirty-five years ago, southern soul music is the next wave of that culture, and the most powerful musical secret currently stirring beneath white America.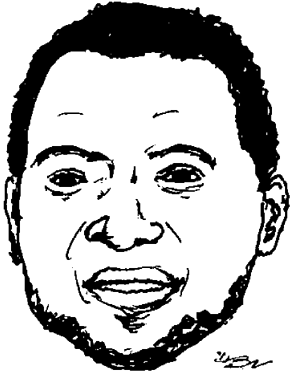 Action movie buffs no doubt remember "Marked For Death," the Steven Seagal movie with the reggae and Jamaican gangs. The head gangster was a tall, wild-eyed Jamaican called "Screwface".
"Screwface's secret is he has two heads," an incredibly beautiful woman tells Seagal in a club where Jimmy Cliff is singing. What she means is that Screwface is actually two people—identical twins—who exert power over their minions by pretending to be one. Seagal, after much effort, finally subdues both "Screwfaces," sighing after violently dispatching the second twin, "I hope they're not triplets."
Which made your Daddy B. Nice wonder: Is Jeter Jones a benevolent version of Screwface? Is Jeter Jones twins? It seems impossible for him to be in all the places he's at, and impossible for him to release all the records he's recording: "Go Live" with Solomon Thompson, "Like A Cowgirl" with Rodnae, "Like Voodoo" with Sir Charles Jones & King South, "My Baby" with Volton Wright, "Zydeco With Me" with Sir Charles Jones, "Step With Me" with J-Wonn, "Pretty Girls Rock" with Tina P., "Southern Soul Party" with the J. Morris Group, "Private Party" with Highway Heavy, Dave Mack & Tyree Neal, "Candy" with Sir Charles Jones, "Get It On" with Tasha Mac, "Do You Wanna Party" with R.T. Taylor, "(Soul Brothers) Moonshine" with Sir Charles Jones & R&B Pooh, "Lookin' Good" with King South. All current—and the list goes on.
Jeter isn't the first southern soul artist to embrace collaboration and the exposing and enabling of new southern soul performers. Sir Charles did it before him, as did T.K. Soul. But Jeter has taken collaboration to unimaginable heights. Like a whirling dervish, he careens from one artist to the next, seemingly everywhere at once. That's why you're hearing it here first. Like "Screwface" in the movies, there are two Jeters. Jeter's secret is he has four eyes. Jeter is actually twins, doing the work of one.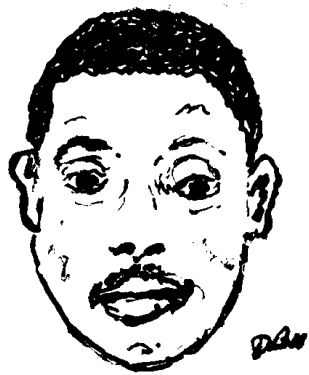 Speaking of Jeter Jones alumni, two artists who made their southern soul debuts on Ronald "Slack" Jefferson's best-of-the-year album, Slack: My Music, My Friends: Southern Soul Compilation, make bids to further their solo careers with singles this month, following the successful album release by fellow album mate R.T. Taylor.
Volton Wright, who was given the coveted opening spot on Slack's sampler, has a debut album about to drop and a new single, "My Baby," a reworking of The Temptations' "It Was Just My Imagination". Volton even inserts a snippet of the Temps' "My Girl," and it'll be interesting to see if this flashback to one of Motown's most iconic groups catches on with today's fans.
Luziana Wil has a new song, "People Be Hating". Crystal Thomas, who collaborated with Wil on the Slack sampler, returns once again to co-sing. Most fans will easily relate to this latest in a long line of "haters" tunes, but one segment of the lyrics had your Daddy B. Nice smiling ironically.
"People be hating me," Luziana Wil sings, "because all I want to do is be great." I understand the positive motivation inspiring that line, but there's something inherently arrogant in getting in someone's face and telling them you're going to be "great". I can see why someone might "hate" on the speaker of those words. In a telling moment shortly after, Luziana Wil sings, "But time will tell."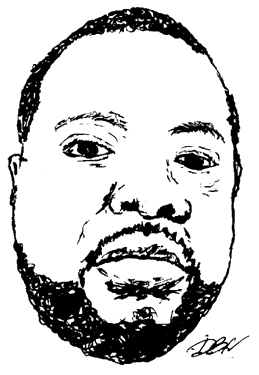 In other news, longtime Birmingham, Alabama deejay Curtis Bell passed away this past month. Absent from the recording studio of late, Billy "Soul" Bonds aired a rare new single inspired by Black Lives Matter over Jackson's WMPR the other day: "I Can't Breathe". Fellow veteran Lenny Williams released a new album, FINE, accompanied by a new single release from the album, "Southern Girls". Big Yayo has a smooth new single making the rounds called "Grown Folks Business," the first time (if memory serves) Christopher Mabry has recorded without a vocal enhancer.
Annie Washington's new single, "Man Like You," slows down the chorus ("I've been down one time/ I've been down two times…") of Joe Simon's classic, "Drowning In A Sea Of Love," transforming it into a funk/blues jam. Annie throws down her most sophisticated vocal yet—although not necessarily her best (I still think that's "Show Pony"). Karen Wolfe also dips her toe in the blues with "The Older The Berry (The Sweeter The Juice)".
A fistful of new artists make notable debuts this month: Lokey Kountry with "Going Out," Benito with "Guademala," Calvin Taylor with "Southern Soul Kind Of Vibe," JL with "Party (Casino)" and Marcell Cassanova with "Rock With Me, Baby".
Anybody watch Cartoon Network late at night? Great stress reliever. Check it out: Aqua Teen Hunger Force, Season 9, Episode 7. Frylock (the black-voiced character who looks like a red-orange box of french fries) says, "Hell Naw to the Naw Naw!", responding to something preposterous Shake (the milk shake) has said. Here's yet another instance of southern soul (this meme courtesy of the late Bishop Bullwinkle) continuing to filter into mainstream American culture.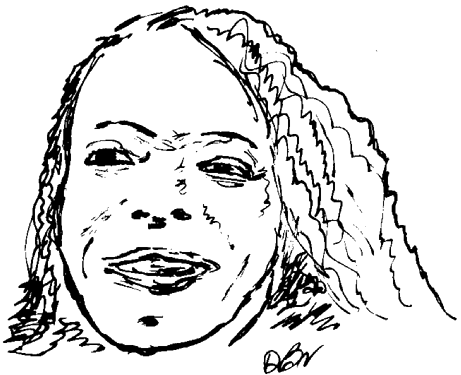 Nellie "Tiger" Travis only releases a song every year or two, but when she does it consequently counts for more. And Nellie deserves kudos for trying something different with her new single "Kept Yo Man At Home". Don't forget. "Mr. Sexy Man" was an extremely odd sound (brash, funky, harsh) when it first arrived, but its hook sunk in and "Sexy Man" quickly gained the momentum to become a huge hit single. But "Kept Yo Man At Home" is a Frankenstein's monster of disparate parts (including an excruciatingly dissonant bridge). The sense of confusion extends to Nellie's own vocal, wherein she's apparently trying to go "country". Travis and Beat Flippa, both great talents, should just write this one off.
–Daddy B. Nice
---
---
September 1, 2020
SEPTEMBER TOP TEN "SPILLOVER": Top 50 Southern Soul Singles
An expanded list of the songs vying for "Top Ten Singles" in September 2020 (expanded to 50 this month). September's "Spillover" marks the most prolific month since June for new southern soul single releases, overwhelming in both quality and quantity. Any of September's top twenty singles could have made the top ten in a typical month. I'll have more to say about specific songs and artists in the upcoming "News & Notes" (read it here in The Corner in a week or two).
1. "I Don't Understand"—Sir Charles Jones
2. "That's What We Gone Do"—Wendell B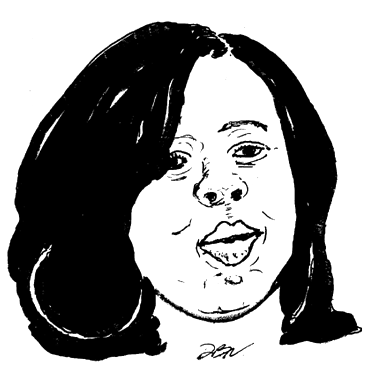 3. "Nose Wide Open"—Magic One
4. "Step With Me"—J-Wonn feat. Jeter Jones
5. "Netflix And Chill"—Sassy Dfeat. Arthur Young
6. "Going Out"—LoKey Kountry
7. "Southern Soul Kinda Vibe"—Calvin Taylor
8. "Memphis Blues Brothers"—John Cummings
9. "Like Voodoo"—Sir Charles Jones, Jeter Jones & King South
10. "Southern Soul Party"—Jay Morris Group feat. Jeter Jones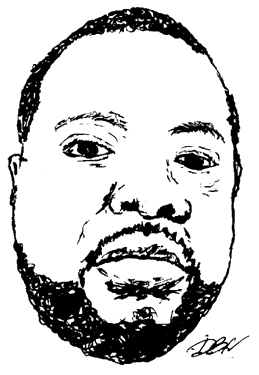 11. "Party (Casino)"—JL
12. "Guademala"—Benito
13. "Grown Man Business"—Big Yayo
14. "People Be Hating Me"—Luziana Wil feat. Crystal Thomas
15. "Man Like You"—Annie Washington
16. "Southern Girl"—Lenny Williams
17. "Could'a Been Me"—Teslanay
18. "Older The Berry Sweeter The Juice"—Karen Wolfe
19. "Southern Soul Party"—Cadillac Man
20. "Boomerang Loving"—Shell-B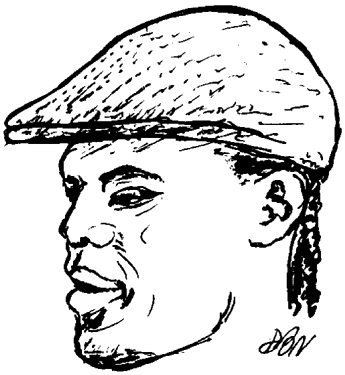 21. "I Luv You So"—Vick Allen
22. "Zydeco With Me"—Sir Charles Jones feat. Jeter Jones
23. "In The Heat Of The Moment"—Tre' Williams
24. "My Baby"—Volton Wright feat. Jeter Jones
25. "Talk No More"—Tameka "Big Baby" Goodman
26. "Crazy Over You"—Benito
27. "Rock With Me, Baby"—Marcell Cassanova
28. "Reset Button"—Miss Portia
29. "Shut It Down"—Jabo
30. "Pretty Girls Rock"—Tina P feat. Jeter Jones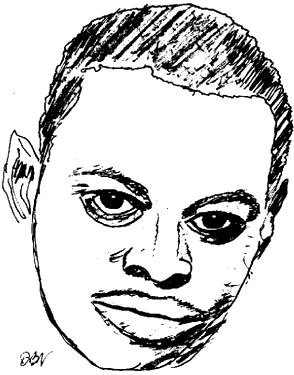 31. "I'm All That"—Dee Dee Simon
32. "Catfishing"—Arthur Young
33. "I Wish I"—Sir Charles Jones 
34. "My Ex"—Stevie J feat. L.J. Echols
35. "My Lovin' Ain't Cheap"—KMonique
36. "It's For Me"—Kami Cole feat. Cupid
37. "Addicted"—Roi Anthony
38. "Sexy Lady, Sexy Man"—Leon McMullen feat. Stacy D
39. "Dip Baby"—Poka Jones feat. Jeter Jones
40. "Kountry Swang"—Eloveation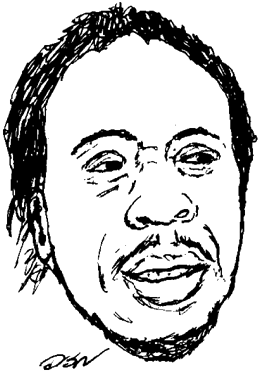 41. "Move"—D. Saunders
42. "Roll That Booty"—Mr. Amazing
43. "(You Gone Make Me) Do Something To You"—Lil' Jimmie
44. "2 Step"—Stuff Music feat. Jeter Jones
45. "Do It Like That"—Leroy Germaine
46. "It's My Time To Party On The Weekend"—Al Davis
47. "Don't Tell Me How To Spend My Money"—Donyale Renee
48. "Chill In The Air"—Tony O.
49. "Pace Yourself"—J. Rizo
50. "Kept Yo Man At Home"—Nellie "Tiger" Travis
---
---