Daddy B. Nice's Corner 2020 – news and opinion on Southern Soul RnB music and artists
August 16, 2020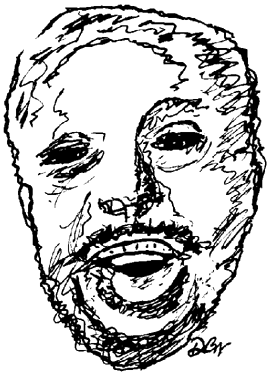 "Music is the fourth great material want, first food, then clothes, then shelter, then music."
~ Christian Nestell Bovee
---
---
August 15, 2020
AUGUST TOP TEN "SPILLOVER": Top 40 Southern Soul Singles
An expanded list of the songs vying for "Top Ten Singles" in August 2020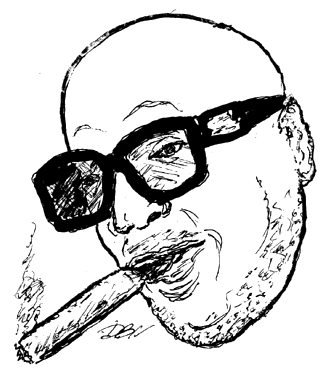 1. "Cheatin' With The DJ"—Mr. David
2. "Leave Me"—Summer Wolfe feat. L.J. Echols
3. "After Hours"—2 Buck Chuckfeat. Dee Dee Simon
4. "You Know I Miss You"—Jeter Jones
5. "He Working Me (Over)"—CoCo Wade
6. "It's Over"—Terry Wright feat. Vick Allen
7. "Call Me Daddy"—Omar Cunningham
8. "I'm Sorry, Baby"—Cheff Da Entertainer feat.Yoo Neek
9. "I'll Be Down In A Minute"—J'Cenae feat. Wendell B
10. "Ripping And Running"—Narvel Echols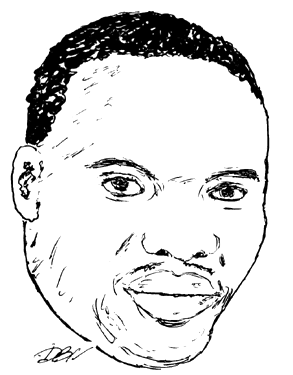 11. "Memphis Blues Brothers"—John Cummings
12. "I Got To Have Her"—J. Red
13. "Threesome With My Wife"—Stan Butler
14. "Coulda Been Me"—Teslanay
15. "Lovin' Ain't Cheap"—KMonique
16. "Night Time Lovers"—Gerod Rayburn
17. "Higher"—Cupid
18. "In Love With Your Stuff"—Stephane Luckett
19. "The Git Up"—Hisyde feat. Big Mucci & Rico C
20. "Can I Change My Mind"—Doctor Dee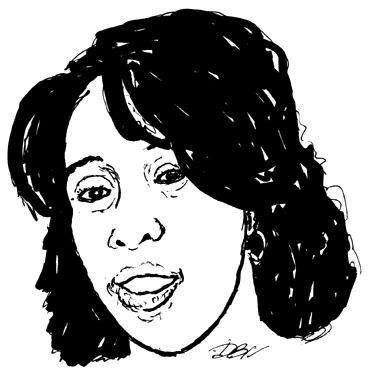 21. "If I Let You Hit It"—Diedra
22. "Like A Cowgirl"—Rodnae feat. Jeter Jones
23. "Caught Up"—Miss Portia feat. Tyree Neal
24. "Kept Yo Man At Home"—Nellie "Tiger" Travis
25. "Go Live"—Solomon Thompson feat. Jeter Jones
26. "Love Somebody"—Roi Anthony
27. "Corona Virus Blues"—Clint Powell
28. "It's Time For A Change"—Willie Clayton feat. Levelle
29. "Party With You"—Britt Fox
30. "That Girl"—Banky Live feat. Cupid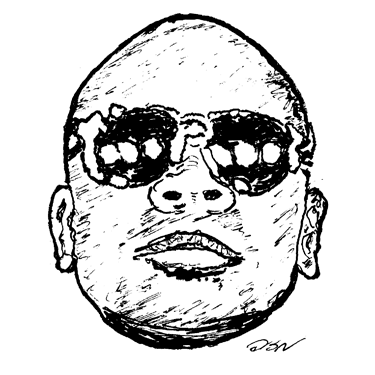 31. "Saturday Nite"—Special Formula Band
32. "No Justice No Peace"—Mose Stovall feat. LP
33. "Blame It On The Drank"—Unkle Phunk
34. "Who Came To Party"—Soul Collective
35. "Swing 2 Nite"—Mr. Hot Topic feat. Rich Wright
36. "The After Party"—Gentry-Jones feat. Joe Nice
37. "Two Steppin'"—Audrey Seville
38. "Helping Each Other"—T.J. Bridgewater
39. "Cold In The Rain"—Candice G
40. "Watch It Shake"—Charles Wilson
---
---
August 1, 2020
News & Notes
Charles Evers, Daddy B Nice, Denise LaSalle, Claudena Harold, DJ Sir Rockinghood, Rojene Bailey, Mr. David, Arthur Young and more.
Charles Evers, who died July 22nd at the age of 97, was a larger-than-life figure, ramrod-straight physically and intellectually, a "man among men". He came from an era when black leaders were courageous beyond anything seen today, and yet his death was overshadowed by the passing of one his brethren, John Lewis. The brother of civil rights martyr Medgar Edgars, Charles Evers was active in black empowerment before the catch phrase "civil rights" had even caught on in the national consciousness. His office, where I once had the honor of an audience, was overflowing with framed pictures of himself alongside presidents and other personages of world renown. And although he was a confidante of Martin Luther King—not to mention scores of civil rights leaders who followed—I was always most drawn to the disdain that Mr. Evers (as he was called by all around him) showed for political posturing and fawning, his fearless individuality (he was a Republican, he was as "rough" as Medgar was "smooth") and the fact that his career, beginning with his early years as a racketeer/entrepreneur, followed a colorful trajectory more akin to Malcom X's than Reverend King's.
A small part of this great man's life had a profound influence on contemporary southern soul music. Evers bought and guided Jackson, Mississippi's radio station WMPR through the latter half of his life. The station featured gospel music in the mornings and blues and southern soul in the afternoons and a variety of community programming and late-night R&B and southern soul, and it never wavered. No other black-based gospel/blues outlet in the South ever came close to WMPR'S accessibility and longevity. The station's office on Pecan Park Circle in southwest Jackson was the beacon—the far-reaching lighthouse—for all rhythm and blues artists touring the Deep South. They all made their pilgrimages to the small house to be interviewed and promote their shows.
In the early years of SouthernSoulRnB, I ran a column comparing my "conversion" to southern soul music to the biblical story of St. Paul being "struck blind from his horse" on the way to Damascus. As a lifelong and widely-traveled music "junkie," I was sure I knew every popular music and performer in the American "world" and beyond. WMPR, more than anything else, changed all that. There were other stations throughout the South, but none of them with the power to "blind" me—none of them who promoted the music on a daily basis. I'd hole up in motel rooms in the "hood" in south Jackson, taping music 24/7 on boomboxes and taking the cassettes back North with me to supplement the meager bits of R&B I was getting from national radio, and soon I was forsaking national radio and listening to these unsophisticated tapes, complete with deejay patter and commercials, all the time.
As far as my personal mission, the rest is history, and to this day I feel like the luckiest person alive to have been in the right place at the right time. I vowed I would do everything in my power not to let this music die out, and I memorialized all of the songs and recording artists I could in case it did die. In those days southern soul artists were not on the internet, and had it not been for peer-file-sharing and a pocketful of people who were willing to do it, I might never have been able to tie it all together, but that's another story. If it hadn't been for Charles Evers, your Daddy B. Nice's small part in southern soul's rebirth and popularity never would have happened.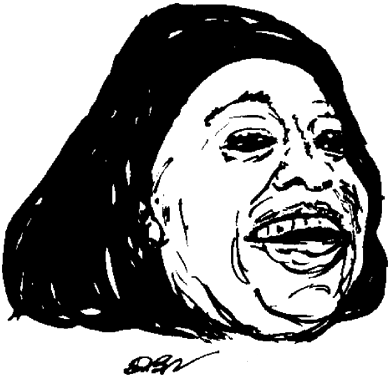 Speaking of the deceased, Denise LaSalle's headstone was placed on her grave in Parkway Memorial Gardens in Jackson, Tennessee this past month. Due to the Covid pandemic, there was no public gathering, although a few family members were in attendance. The headstone proclaims: "Ora D. Allen Wolfe / 'Denise LaSalle' / Queen Of The Blues / July 16, 1934 / Jan. 8, 2018 / "God's Got My Back". For more on LaSalle, read Daddy B. Nice's enthusiastic review of her posthumous autobiography.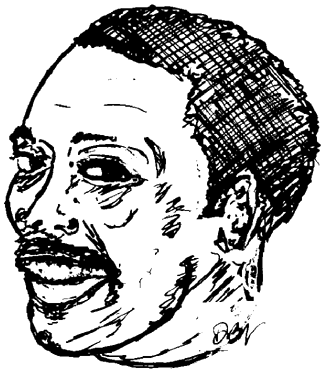 Bobby Jonz, the iron-lunged, crystal-clear vocalist who hopped among the blues, gospel, southern soul and country genres for thirty-plus years, also passed away this past month. Read his obituary at Bobby Jonz, R.I.P.
The University of Illinois Press, the same publisher who brought out Denise LaSalle's Always The Queen, has announced a new tome on gospel music in the soul and hiphop eras. The author, Claudena N. Harold, a professor of African American studies at the University of Virginia, describes the network of black record shops, churches, and businesses that have nurtured gospel music. Of particular note are chapters on Yolanda Adams, Andraé Crouch, the Clark Sisters, Al Green, Take 6, and the Winans. Read more about (and purchase) When Sunday Comes here.
William Bell (not to confused with the performer William Bell), aka DJ Sir Rockinghood, one of the most popular deejays on the Internet, and one who has come in for repeated praise on this website for his emphasis on the latest-trending southern soul music, is calling it quits. Among the frustrations the rest of us endure—proliferating and intrusive advertising, vanishing playlists, questionable mixes—he cites the influx of unschooled deejays and the record executives' heavy-handed restraints on the music of new artists. He told your Daddy B. Nice that "internet radio might be the way to go".
Speaking of internet radio, I'm impressed with the far-flung reach of Rojene Bailey's syndicated weekend radio show, "Blues Time In The City". The broadcast brings southern soul to the "hinterlands"—and I do mean way beyond the Mississippi/Louisiana Delta—giving folks who otherwise would get no southern soul radio at least a taste of the good thing. Check out this station roster:
WBCX-FM 89.1 Gainesville GA Sat 4pm-6pm WJAB-FM 90.9 Huntsville AL Sat 4am-6am WQOX-FM 88.5 Memphis TN Sat 8am-10am WRBQ-FM 91.9 LaGrange GA Sat 12n-2pm WCSU-FM 88.9 Wilberforce OH Sun 12n-2pm WNAA-FM 90.1 Greensboro NC Sat 10am-12n WFSK-FM 88.1 Sun 3pm-5pm Nashville TN Sun 8pm-10pm KPVU-FM 91.3 Prairie View/Houston TX Sat 10am-12n KBBG-FM 88.1 Waterloo IA Sat 8am-10am KALU-FM 89.3 Langston OK Fri 8pm-10pm WANM-FM 90.5 Tallahassee FL Sat 2pm-4pm Sun 2pm-4pm WOWE-FM 98.9 Flint/Saginaw MI Sat 10am-12n WVSD-FM 91.7 Itta Bena MS Fri 8pm-10pm WURC-FM 88.1 Holly Springs MS Sat 8am-10am MOOD-FM 106 Lords Banks Belize Sat 1pm-3pm Sun 1pm-3pm WASU-FM 92.7 Albany GA Sat 12n-2pm WURK-FM 996.3 Tampa FL Sun 6pm-8pm KUAW-FM 98.3 Kansas City MO Fri 8pm-10pm Sat 8pm-10pm Sun 8pm-10pm KLUM-FM 97.5 Hooks TX Sat 8am-10am KSIP-FM 91.5 Forest City AR Sat 8am-10am KJMC-FM 89.3 Des Moines IA Sat 8am-10am KZZC-FM 94.3 Hope AR Sat 8am-10am KTHN-FM 88.3 Texarkana TX/AR Sat 8am-10am WQEE-FM 96.1 Newnan GA Stevesoulradio.com Montgomery AL Fri 8pm-10pm1015thevibe.com Atlanta GA Sun 12n-2pm Radiosatellite2.co Paris France Sat 8pm-10pm Najastudiob.com Gilroy CA Fri 8pm-10pm Bluesjazzradio.com Dallas TX Sat 8pm-10pm Peachtreeradiofm.net Hampton GA Sun 8pm-10pm WYKG-AM/FM 105.5/1430 THE KING Atlanta/Covington GA Sun 4pm – 6pm WCQC-FM 91.3 Clarksdale MS Sat 8am – 10 am WRNE-AM 980 Pensocola FL Sat 9 pm – 11 pm.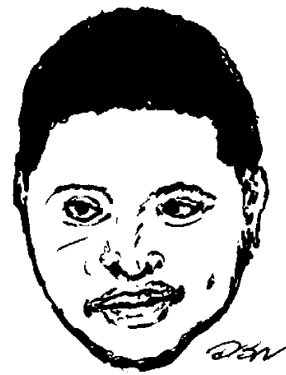 Lastly, hundreds of new southern soul releases come across my desk every month, and they range from the very poor to the very good and everywhere in between. Once in a great while, however, a song appears that is so good it flashes like a fist-size diamond in a pile of coal. There's no hesitation—there's no argument—among anyone who hears it. And the reaction from all of the artists who wrestle with writing good songs is: Why didn't I think of it? It's so obvious! It's so simple, so direct, so pure! Bishop Bullwinkle's "Hell Naw To The Naw Naw" was such a record. J-Wonn's "I Got This Record". Will T's "Mississippi Boy".
And Mr. David's new single "Cheatin' With The Deejay"is such a record. Like all southern soul veterans, he's struggled to replicate early successes, crafting and submitting singles for release on an annual basis, some better, some worse, but nothing in years that even comes close to "Cheatin' With The DJ".
The genesis of the song is likely a general idea to craft a tune that would catch the eye and ear of deejays, who when all is said and done are the prime distributors of popular records. What deejay could resist playing a song that features a a record-spinner who by virtue of his expertise tempts, and then succeeds, at taking the beautiful girlfriend away from a hapless club-goer?
But the record itself, in terms of both composition and production, catapulted far beyond its sly, preliminary formula. I have neither the time nor space to analyze all of the factors that make "Cheatin' With The Deejay" an exciting and potentially monster hit single, and one capable of lifting Mr. David's "pay grade" a couple of levels. Suffice it to say: Originality. Inspiration. And not least: Spontaneity.
Let's talk about spontaneity. It' so hard to maintain the spontaneous feel of a song when "cleaning up" a rough musical concept for production and release. "Cheatin' With The Deejay," like the three classic singles mentioned above, sounds like it coursed from God's extended finger through Mr. David's brain straight to the recording/mixing board.
I mention this because frequently (not always, of course, or we wouldn't have many good records) the very process of taking an inspired "demo" through the professional producing process sucks the spontaneity out of the record. And I have an example of that, too.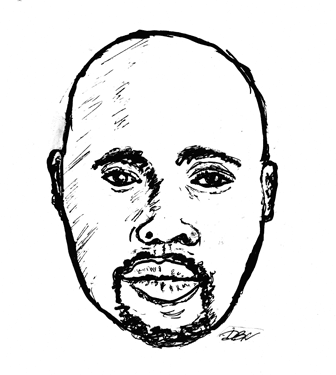 I was lucky enough to hear an early recording of Arthur Young's "Catfishing" on his Facebook page. Young, as southern soul insiders well know, broke out on the scene earlier this year with "Funky Forty,"and just like the classic songs mentioned above, "Forty" instantly drew thousands of fans in spite of the young man being a complete unknown. (A testament and confirmation, by the way, of how great music creates its own audience.)
Young's rough recording of "Catfishing" featured himself smiling and playing an acoustic guitar. It had spontaneity. It had charm. Unfortunately, "cleaning it up," or "getting it professionally produced," did not make it better. It made it worse—it made it less than it was in "demo" form—losing the spontaneity and charm, the very qualities, mind you, that made "Funky Forty" such a hit. I don't mean to say it's a bad record. I'm just saying that somewhere between the inspiration and the outcome some key elements that made the song potentially outstanding were lost. Something incredibly easy to do.
This is why I hold recording artists in such high regard. When they're hot, when they're on "their game," they exist on a creative level that is almost unearthly. And yet, in the real world, many get lost in the forest of their own words and musical phrases and production techniques. To achieve the originality and spontaneity of a "Cheatin' With The Deejay"takes almost inhuman will power, super-relaxed prowess and lots of luck.
—Daddy B. Nice
---
---