Daddy B. Nice's CD Reviews September 2020
September 1, 2020
Various Artists (Ecko): Blues Mix 31: Dirty South Soul (Ecko)
Three Stars *** Solid. The artists' fans will enjoy.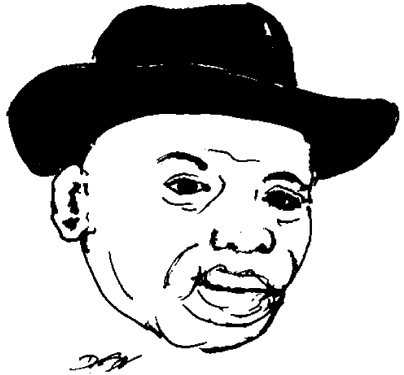 I will always associate this latest entry, #31 in Ecko Records' Blues Mix Series, Dirty South Soul, with John Cummings and his grand finale to the sampler, "Memphis Blues Brothers".
This is a mellow album. Nothing much stands out or sticks out. Contributions by such heavyweights as Donnie Ray and David Brinston are pretty vanilla, and big guns like Ms. Jody and O.B. Buchana never get rowdy, much less cock their pistols. In such soft surroundings, it's easy for anyone—even a folksy-leaning blues man—to stand out, and Cummings' "Memphis Blues Brothers" indubitably does, although it's possible you have to be a southern soul insider to really appreciate it.
Listen to John Cummings singing "Memphis Blues Brothers" on YouTube.
John Cummings, for those who have never heard of him, is one of the most accomplished and well-loved songwriters in southern soul music. He's written or co-written such songs as:
"I Never Take A Day Off" by Ms. Jody
"Cutting Up Sideways" by Joy
"Girl In The Hood" by Jerry L
"Blue Collar Man" by Barbara Carr
"I'm Going Home" by O.B. Buchana
"Lipstick On His Pants" by Sheba Potts-Wright
"This Is The Party" by Rick Lawson
"A Man Like That" by Ms. Jody
"Why Can't I Be Your Lover?" by O. B. Buchana
and "Trail Ride" by Jaye Hammer
Not to mention his own tunes, especially the classic, "Here In The South (Everybody's Talking 'Bout The Dirty South)".
Research John Cummings history in Daddy B. Nice's Comprehensive Index.
Cummings is one of a select group of Memphis-area singer/songwriters who write songs for Ecko Records, where royalties form the backbone of the label. Cummings, whose lyrics combine an affection for Delta culture with a storyteller's knack for the right phrase and a nursery-rhymer's sense of compression, is the most compelling of all the talent in the house, many of whom are mentioned in this song, and "Memphis Blues Brothers" commemorates them.
Here are a few of the "blues brothers" your Daddy B. Nice recognized: David Brinston, Terry Wright, O.B. Buchana, Mr. Sam, Gerod Rayburn, Buster Brown (although later I'm thinking Booker Brown?), John Ward, Morris J. Williams (who comes in for special acknowledgement as "producer extraordinaire"), Kirby Smooth, Larry Chambers, Nate Dogg, Charles Holyfield, Sonny Mack, Fat Daddy, Jaye Hammer, Big Poppa, Marquis of Soul, Jerry L, Melvino, Stacy Merino, Willie Hall, James Jackson, Joe Butler "and others…" as the song says at the end of every couplet. Only think what a list it would have been if Cummings had included the Memphis-area "blues sisters".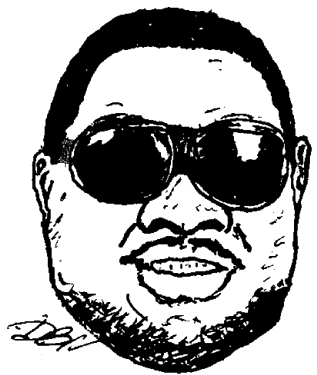 Of the other artists of note on Blues Mix 31:Dirty South Soul, Jaye Hammer is represented by perhaps the best selections—"Party Mood" (a remix) and the wondrous "Party At Home".
Rick Lawson, a Jackson, Mississippi artist who has starting recording again recently, contributes an affecting ballad called "She Don't Love Me" and Mose Stovall makes an unusual appearance on an Ecko label release with his somber slow jam, "Somebody's Gettin' It".
In addition to the already-noted appearances by Ms. Jody ("Turn It Up," "You Can Ride"), O.B. Buchana "Shugga Daddy"), Donnie Ray ("Drowning In My Own Tears") and David Brinston ("Don't Tease Me With It"), the compilation includes Gerod Rayburn's Lee "Shot" Williams-like "Night Time Lovers" and Val McKnight's pleasant "Boo Thang Man".
—Daddy B. Nice
Listen to all the tracks from Blues Mix 31: Dirty South Soul on YouTube.
Buy Blues Mix 31: Dirty South Soul at Amazon.
See Daddy B. Nice's Artist Guide to John Cummings.
---
---
Feedback, comments, information or questions for Daddy B. Nice?
Write to: daddybnice@southernsoulrnb.com