Daddy B. Nice's CD Reviews October 2020
October 1, 2020
Ronnie Bell: 365 (Reel Entertainment)
Three Stars *** Solid Debut by a new Southern Soul Artist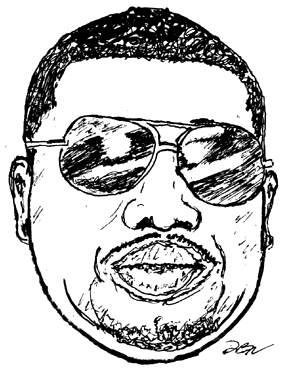 The title of Ronnie Bell's new, digital-only album, 365, comes from a line in Bell's first southern soul single, "Cotton Candy":
"24/7-365,
Wanna give you all my love until you satisfied."
I remember the single well although I declined to chart it in Top 10 Singles. The tune had promising qualities: a comfortable-sounding if not overwhelming vocal and a precise instrumental track with interesting motifs. However, the song also had a distinct pop flavor with little to no gospel influences, making it sound a little "thin"–in a word, like cotton-candy. I had Bell pegged as a southern soul singer/songwriter aspirant on the level of Tony Tatum, Leroy Allen or Keith Taylor (P2K DaDiddy): a budding talent with a decidedly easy-going style unlike the church-sourced intensity of most southern soul stars.
But Bell, a resident of the sophisticated and very un-chitlin'-circuit-like city of Santa Fe, New Mexico, a post-grad alumnus of Baton Rouge's Southern University and an already-seasoned, indie R&B artist, persevered. Eventually a club-jock named DJ Willis from Buddy's, a small club in Marrero, Louisiana which did live remotes aired in New Orleans, picked up the song and played it with a vengeance, giving Ronnie his first taste of success in the local southern Louisiana market.
Bell started working on his signature single and masterpiece, "I'll Pay The Shipping Cost," in the aftermath of "Cotton Candy's" new visibility, although he had recorded versions of it as far back as 2014. Bell's producer and southern soul mentor, Kim Frost, cautioned patience and trust, and "Shipping Cost" was recorded in sections, with Bell admittedly in the "dark" at times as to how the finished product would sound. But his faith in Frost was justified. In particular, the introductory and concluding voice-overs "made" the record, with Bell's modest, slightly-nasal asides to the "ladies" giving it a unique and contemporary relevance. The monologues, particularly the long exposition which closes the tune, also reflected back to the splendid instrumental track and understated vocal, giving "Shipping Cost" unusual personality and depth.
"Shipping Cost" charted here in January of 2018 with this capsule review:
******************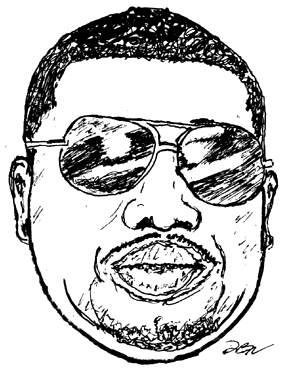 3. "I'll Pay The Shipping Cost"—–Ronnie Bell
New artist Ronnie Bell struck a chord with his women's-power-enhancing "I'll Pay The Shipping Cost," a sensation in the Mobile/Pensacola area, where it's topped radio charts for months. 100K YouTube views and growing.
Listen to Ronnie Bell singing "I'll Pay The Shipping Cost" on YouTube.
******************
100,000 views seemed eye-raising at the time, but since then, as most southern soul fans know, "Shipping Cost" has gone on to surpass many millions of YouTube views. Bell's music has even influenced other artists: for instance, fellow Louisianan J.J. Callier's "Return To Sender"—charting in June 2019—whose undulating groove owes much to the tempo and groove of "Shipping Cost". Which, by the way, is a another unremarked-upon virtue of "Shipping Cost": it's a ballad skipping along like a dance jam.
"I'll Pay The Shipping Cost" brought unexpected respect and accolades to the artist, culminating in Ronnie Bell securing a smattering of gigs (mostly Gulf Coast and Louisiana-based) in the prestigious Blues Is Alright Tour along with the top-producing headliners and revenue-producers in the genre. Covid-19 wiped out those appearances in 2020, and this at a time when Bell had still not published an album of southern soul material. To add to the adversity, Ronnie's producer Kim Frost had died a little over a year before. As Covid-19 persisted, Ronnie debated delaying his album debut, then thought better of it and released 365 in May. We talked shortly after and Bell sent me the album.
My first reaction was disappointment. I was sure I was going to find Bell's next big hit single, but the new songs on the album just didn't seem to be up to the quality of "Cotton Candy" and "I"ll Pay The Shipping Cost". Did it have to do with his mentor Frost's passing? On the whole, the new tunes were scant and sketchy, more like demos. Some tracks, like "Thinkin' Bout" and "Good Woman," had likable melodies and other good points, but they any lacked southern soul flavor.
Three or four months later, time I've allowed myself to revise my views of 365 (if needed), time to watch how the southern soul community has reacted to it, nothing much has changed. That Bell was strongly affected by Frost's death is evident by his choice for the first single release from the album, "Love Ingredients (Frost Song)," which has drawn mild response. Of the new songs, it's also the track on which Bell lavishes the finest vocal and the most attentive production, including background vocals on the concluding choruses.
And yet, in spite of the care taken in recording "Love Ingredients," Ronnie outfoxes himself: the fan has to work too hard to follow it. There's a "germ" of a good song in the chorus, but there are too many "moving" parts, including a disastrously dissonant bridge, to make it an easy and effortless musical memory.
I believe the song from the album that has the best chance of becoming a hit single is "Go Get A Room". I only wish Ronnie had lavished the care put into "Love Ingredients" upon "Go Get A Room". It could be so much more than it is. Unlike "Shipping Cost," the voice-overs are murky and hard to hear. The vocal is pretty pallid, too, especially in the first half of the song, and especially compared with the energy Ronnie puts into "Love Ingredients".
Bare, under-performed and under-produced, "Go Get A Room"nevertheless still has the potential to become the successor to "I'll Pay The Shipping Cost". And with a remix and video? Whooah! That's why I'm sticking with what I said in June: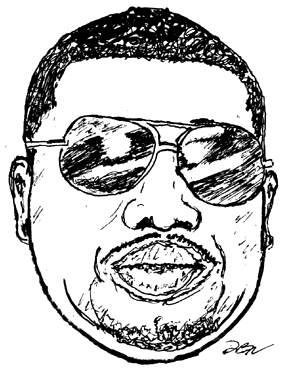 My bet is that "Go Get A Room,"which combines the same seductive elements as "Shipping Cost," will be the next Ronnie Bell tune to blow up southern soul radio. The story line is captivating, the chorus rocks, and it even has a voice-over (to the guys, not the gals) that mimics the deal-sealing voice-over in "Shipping Cost". The chorus soars with a refrain that goes, "Hotel, motel, Holiday Inn/ Go get you a room/ So you can do it again…" And the later verses channel into a chorus that ends, "Go get a room/ So you can check out at noon."
Meaning that if you shack up at the "house," you might not be alive at noon.
Listen to Ronnie Bell singing "Go Get A Room" on YouTube.
—Daddy B. Nice
Buy Ronnie Bell's 365 album at Apple.
Buy Ronnie Bell's 365 album at Amazon.
---
---
Feedback, comments, information or questions for Daddy B. Nice?
Write to: daddybnice@southernsoulrnb.com